First things first, what is digital marketing? 
Nowadays, almost everyone is glued to their screens. Digital marketing is basically taking advantage of that situation and marketing products or services through the digital world. Digital marketing basically adapts marketing techniques to digital channels like Facebook, WordPress, YouTube, Twitter, to name a few. By optimizing your digital marketing technique, you can be able to reach a lot more people effectively.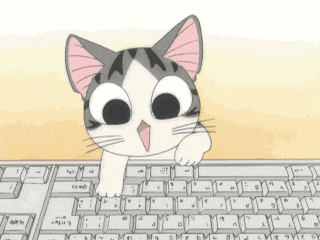 NeoTrade recently organized a Digital Marketing Masterclass in SM Aura. For newbies in the social media game like me, events like these are definitely helpful. So whether you aspire to be an influencer or you just want to give your profile a boost, these few tips on digital marketing can also help you.
7. Content is king. 
Digital marketing isn't just about constantly posting. Quality always beats quantity. Everyone posts whatever nowadays. In order to cut through the noise, we must learn how to create content that stands out above the rest.
6. Data is queen. 
One tool we can use in order to figure out how exactly we can stand out above the rest are the metrics we can find on our social media sites. Facebook, YouTube, and Google all have their Analytics tools that can help you pinpoint which of your posts are doing well, and which aren't. They can also tell you who your audience is, and what they like. Data like this can give you a clue on how to maximize your content. 
5. Build a community.
The thing about social media is that the audience is a lot more participatory. They're not just someone you feed content to. The audience craves interaction. So it's important to engage your community by commenting, liking, and mentioning users. Use the interaction to build the community. Foster these communities because they will be the marketing arm that your brand will build upon.
4. Personalize your content to specific markets. 
Because of social media, everyone has the choice to delve into their specific interests. These specific interests are called "niche". Bank on niche audiences. Create specific content depending on your target audience. 
A small yet strong niche audience is more powerful than a massive yet broad audience. This is because niche audiences basically devour any content related to their niche (e.g. K-pop fans, pet lovers, sneakerheads) as compared to casual viewers. You can expect much more engagement from niche audiences than the general public.
3. Change your strategy per platform.
One common mistake is to use the same strategy across all your social media channels. Just because it works for Facebook doesn't mean it would work for YouTube. Customers consume content differently on different platforms. What is the role of Twitter? What is the role of Facebook? What is the role of YouTube? You have to specifically identify the roles of each platform. Content integration is not mirroring content across all platforms. It's creating specific content for every platform.
2. Innovate. 
Don't be afraid to experiment. Try to tell a story in a way that has not been done before. Use tools like 360-degree cameras or live videos to stand out from the crowd.
1. Always tell a story. 
Whatever happens, the point of digital marketing is to tell your story to a lot more people. This means that above all strategies and tips, your story matters the most. Be responsible for what you post knowing that it could influence any number, from one to one hundred million. 
These are just a few digital marketing tips. There is always space to learn. When you stop and think about it, digital marketing isn't actually that complicated. It's basically optimizing the tools we have in the palm of our hands to reach more people in the best way we can. 
[fb_instant_article_ad_01]?