Are you struggling to keep up with BTS members, but want to become their newest fan? Look no further coz we've got you covered. Here, we've got all the information you might need to get to know the biggest and hottest boy band in the planet better. Yes. That's right. They are called BTS.
Let's get to know all of the members of BTS one at a time and start with the eldest member, popularly known as "worldwide handsome", Jin.
Born on December 4, 1992, Kim Seok-jin better known as Jin is from Gwacheon, Gyeonggi, South Korea. Although he is the eldest in the group, Jin is as playful as a kid. In fact, his bandmates often tease him as the "fake maknae" because he acts like the youngest one in the group. Despite his carefree character, though, he is also recognized as caring, humble, and funny.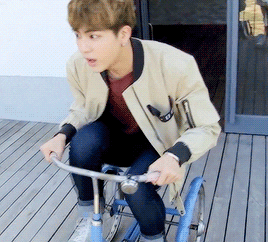 Jin is the official visual of BTS, which means he has the most recognized charismatic good looks in the group. Jin has one of the most handsome faces of Korean idols out there. In fact, a professional plastic surgeon once stated that Jin has a perfect face.
He stole the hearts of the public during their band's appearance at the MelOn Music Awards in 2015 when the media captured his gorgeous looks as he stepped out of the car and started calling him the "car door guy". The "car door guy" even became a trending topic on the Internet. Since then, people have been going crazy over Jin's hot looks.
Here's more of his "car door guy" stills:
Two years later, Jin has once again caused a stir on social media after appearing at the 2017 Billboard Music Awards red carpet, instantly becoming widely known as the hot "third guy from the left" online. Blame it on his remarkable looks.
Jin isn't just good-looking, either. He is also the epitome of a real life Prince Charming. Aside from having the face of a prince, he also has impeccable talent and an awesome personality that will make everyone swoon – fans or not. It is said that he was discovered on the streets of his university auditioning for a boy band now known as BTS.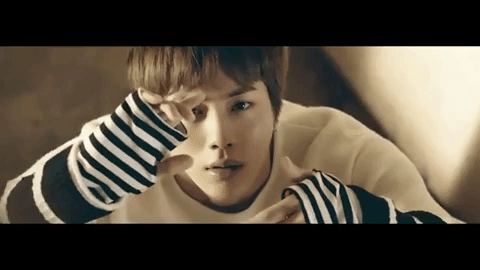 Jin majored in film and took acting classes in Konkuk University before joining BTS. He is currently studying at Hanyang Cyber University, pursuing music. He loves to cook, too. On multiple occasions, his bandmates have mentioned that Jin is often responsible for cooking and feeding the rest of them. He is also a foodie.
He has two solo songs on the band's albums "Awake" (Wings) and "Epiphany"(Love Yourself: Answer), even co-producing the single "Awake". And man, have you heard him sing ballads? Here's a video of him practicing for his solo song "Epiphany".
Jin collaborated with band mate V on the song "It's Definitely You", which is included in the OST Part 2 of Korean drama Hwarang: The Poet Warriors. He is also the kind of a man who sits down and pulls out the guitar every now and then during their live performances. He also plays the piano.
(ALSO READ: 11 Things to Love about BTS If You are Not an ARMY Yet)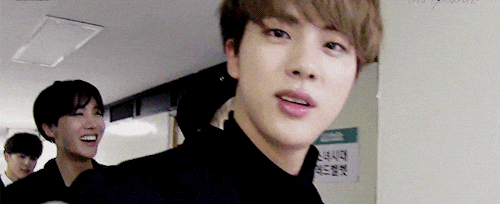 How's that for an ideal guy?
[fb_instant_article_ad_01]?