K-pop super boy band BTS is totally having their moment right now. I think everybody would agree with me if I say they deserve it. I have to confess that I just recently starting stan-ing these guys after watching the music video of their smashing hit "MIC Drop" with the version featuring American Japanese DJ and music producer Steve Aoki because of their flawless and impressive dance moves.
I won't deny that I am a big boy band fan – from the Backstreet Boys era to the One Direction phenomena – but I was never a K-pop idol fanatic until I learned about BTS. As the saying goes, it's better late than never and I am not ashamed to admit that at my age (I'm in my mid-30's), I still want to be part an ARMY.
For those who are not BTS fans yet and/or have never heard (really?) about them, here are 11 notable facts to know about the South Korean boy band called Bangtan Boys or BTS that might make you want to do more research on them.
11 Things to Love About BTS – If You are Not an ARMY (Yet!)
11. They make good music.
They debuted with a hip-hop sound with their first singles "NO" and "No More Dreams" and have evolved throughout the years to display talents of innovation and re-imagination. The septet also has their fair share of writing credits and produces much of their songs. Their music progress always develops along with their style, talents, and persona.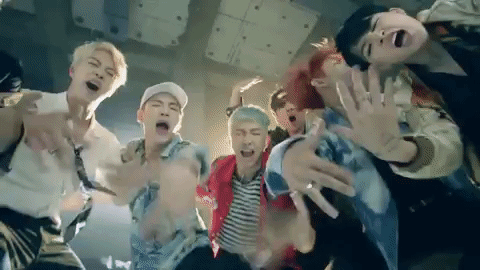 10. Their songs have meaningful lyrics.
Aside from making quality music, what differentiates BTS' music from other K-pop groups is the content of their lyrics. BTS has become so widely popular because they connect with their audience through their music on a deep personal level.
If you listen to their songs, you'll realize they are all about love, following your dreams, challenging the norms, hidden emotions of youth, staying true to yourself, loving yourself in the face of uncertainty, societal issues, loneliness, and even depression. This is because the members themselves had to overcome adversity to achieve their dreams before becoming who they are right now. And yes, some of their songs are written for their ARMYs, expressing their appreciation and love for their own fandom.
Here's a lyric from their song "Magic Shop", a song specially dedicated to their fans:
"I know that you are hesitating because even if you say the truth
In the end it will all return as scars.
I'm not going to say anything blatant like "find strength"
I will let you hear my story, let you hear it." – Magic Shop, BTS
9. They treat their fans like their babies.
Behind every group's success lies a fandom that is always there to give love and support to their idols. Through all of the boys' accomplishments, the ARMYs have made a big impact on their every triumph. BTS is known to treat their fans with a lot of attention and love. They even made a song for the ARMY during their third year anniversary, returning the love and support the fans have showed to the boys over the years.
8. They have great fashion sense.
These boys can pull off any outfit matching a range of hair colors and accessories. The evidence can be found in their music videos and the footage that they post on social media. The Bangtan Boys proved that they can sport any wardrobe and still look good, even in the fancy and colorful outfits seen in most of their music videos. Offscreen? You judge.
7. They slay their dance moves.
I am a sucker for catchy songs and killer choreography. BTS got me fangirling because of their dope dance moves. In fact, the reason why they made a big impression on an international audience is because of their powerful dance choreography at every performance. They shook the Western world when they performed their record-smashing hit "DNA" at the American Music Awards. We even saw a glimpse of 'Baby Driver' star Ansel Elgort dancing in the audience (remember?).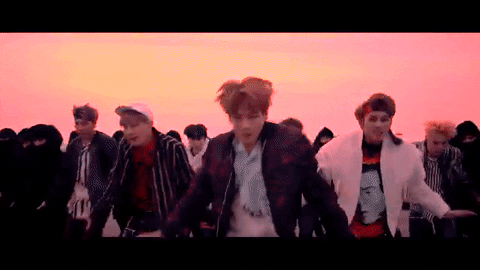 Watch their dance practice of their hit song "DNA" on their YouTube channel called BangtanTV:
6. They all have unique personalities.
If you have been an ARMY ever since they debuted, you already know exactly what I am saying. All members have individual talents and unique personalities; each have their own strange quirks and silliness. The boys may be amazing performers, but whenever they are off stage / screen, they are almost always seen doing something funny just like normal teenagers, entertaining their fans on social media.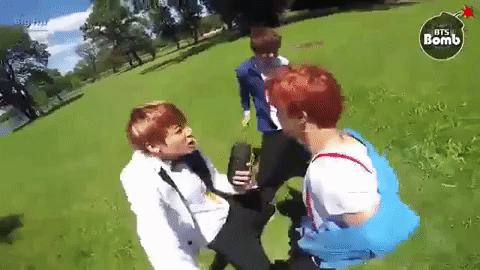 Aren't they just too cute to watch?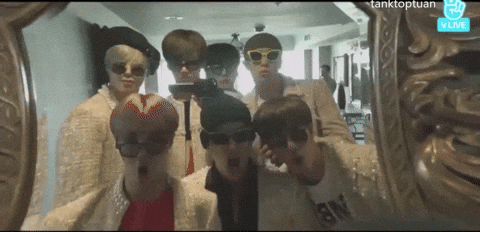 5. They have a great social media presence.
Before debuting, BTS started gaining attention due to their presence on social media and their song covers. Since then, BTS has shown a unique use of social media to foster the growth of a multi-language fan base like no one has seen before. That's how they earned the 2017 and 2018 BBMA Top Social Artist Award overtaking Justin Bieber, Demi Lovato, and Ariana Grande: due to their unbelievable engagement with their fans on social media.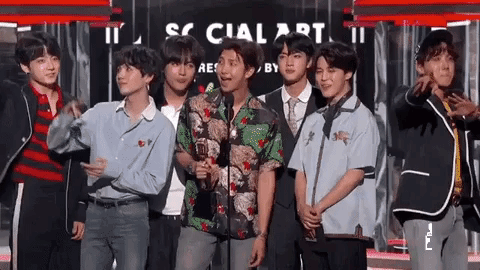 (READ: K-Pop Group BTS Now Holds the Guinness World Record for Most Twitter Engagements)
4. Every BTS performance is stellar.
Everyone will agree when I say that every time they set their foot on stage, It's. Always. On. Fire! As seen from their dope dance moves to their amazing songs to their fancy wardrobes to how they casually interact with their fans during stage performances. They make sure that every show will give every ARMY a memorable moment of their lives.
3. They are undeniably Billboard Chart-smashers.
They became the highest-ranking K-pop album on the Billboard 200 Chart. They (again) made Billboard history in October 2017 where their single "DNA" became the highest-charting song for any K-pop group on the Billboard Hot 100, peaking at No. 67. And lastly, they have the most Billboard 200 Albums by any K-pop artist.
Love Yourself:Her became the 5th BTS album to grace the Billboard 200 Chart. Previous Billboard 200-charting albums include "You Never Walk Alone,"Wings", 'The Most Beautiful Moment in Life: Young Forever", and the Most Beautiful Moment in Life Pt. 2".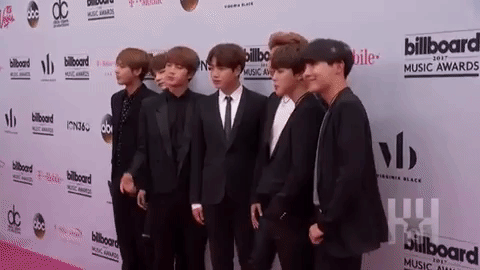 2. They are unstoppable record breakers.
In November 20, 2017, BTS became the first K-Pop group to perform at the American Music Awards. As soon as their single "DNA" released, the boys earned bragging rights as the first K-pop group to perform on a prestigious American awards show.
As of September 2017, BTS holds the world record for most Twitter engagements and is now featured in The Guinness World Records 2018 edition.
This August, the K-pop group broke Taylor Swift's YouTube record for biggest music video debut with more than 45 million views of their song "IDOL" within its first 24 hours. They were the fastest K-pop group to hit 300 million views in March 2018.  And hey, the list of records to break does not stop here as these boys continue to soar.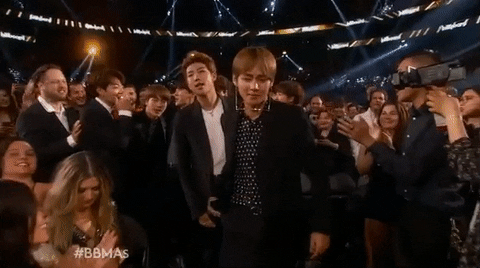 1. They are more than just K-pop idols.
BTS has been involved with various charitable organizations. They participated in ALLETS's "Let's Share the Heart" collaboration charity campaign with Naver to raise donations for LISA, a charity that fights blindness and does research on degenerative retina disease treatment. They also have an activity to improve social awareness on the visually impaired.
In January 2017, it was reported that BTS and Big Hit Entertainment secretly donated KR₩100,000,000 (US$85,000) to the 4/16 Sewol Families for Truth and A Safer Society, an organization connected to the families of the 2014 Sinking of MV Sewol. Each member donated KR₩10,000,000.
Later in 2017, BTS officially launched their Love Myself campaign, a project dedicated to help "protect and support child and teen victims of domestic and school violence as well as sexual assault around the world" in partnership with the Korean Committee for UNICEF. In April 2018, BTS took part in Stevie Wonder's "Dream Still Lives" tribute to Martin Luther King Jr. alongside other celebrities, sharing their dreams and hopes for the world.
Last September 24, 2018, the boys made history again, becoming the first ever K-pop group that delivered a speech at the 73rd Session of the UN General Assembly in New York. Rap Monster, the group's leader delivered a 6-minute heart-warming speech during their appearance in the UN in behalf of his band members. Here's a part of RM's emotional speech during the assembly that also went viral:
"I'd like to ask all of you: what is your name? What excites you and make your heart beat? Tell me your story. I want to hear your voice and I want to hear your conviction. No matter who you are, where you're from, your skin color, your gender identity – just speak yourself."- RM
According to UNICEF, the objective of the initiative is "to provide quality education and training for young people". BTS was selected to attend due to their impact on youth culture through their music and social messages, previous philanthropic endeavors, and popularity among the 15-to-25-year-old age demographic.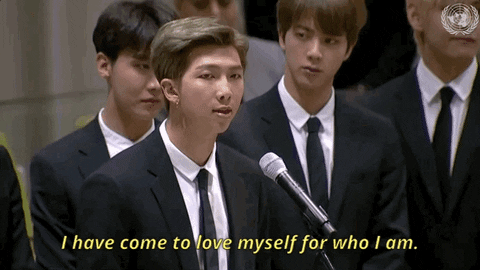 After their attendance at the United Nations assembly, BTS dominated the World Wide Web once again.
Bonus facts:
The acronym for their name BTS now is "Beyond the Scene".
BTS released 29 music videos and 22 singles in 6 years.
BTS has won 54 awards since their formation.
BTS group leader RM, who is fluent in English, learned to speak the language by watching American sitcom "Friends".
Their fandom is called ARMY, which stands for "Adorable Representative M.C. for Youth".
They are the first K-pop group to get their own Twitter emojis.
BTS landed a spot on Time Magazine's 2018 list of 25 Most Influential People on the Internet.
Jin, the eldest member of the band, is popularly known as "Worldwide Handsome", also earning titles such as "car door guy" and "pretty boy from left" because of his remarkable visuals and pretty face.
J-hope, Jimin, Jungkook, and V are members from the dance line.
J-hope and Jimin are the only members with background in dancing.
Jungkook, the youngest member, also known as the "Golden Maknae" earned this title due to his numerous and exceptional talents.
Jungkook is a videographer and posts his edited videos under his director pseudonym Golden Closet Film.
Taehyung, better known as V, is the second youngest member and has a 4D personality.
V is the Dub Smash King of BTS.
According to Billboard, Suga had an established career as an underground rapper before he got into the K-pop game.
Suga got an alias for his solo work, Agust D, combining his stage name (Suga) spelled backward with the initial of "Daegu Town", his hometown.
J-hope is BTS' dance monster.
Jimin shook the Twitter world and caught the attention of many when BTS performed in America's Got Talent, calling him the "cute guy in red suit".
Charlie Puth, Camilla Cabello, John Cena, Shawn Mendes, Jared Leto and Ansel Elgort are some of the many celebrity fans of BTS or should I say members of the ARMY?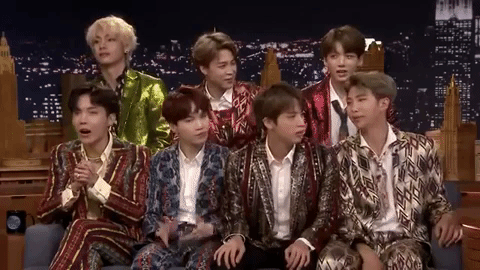 These guys are currently on their world tour that commenced last August 25 in Seoul, South Korea to promote their Love Yourself series, including their Love Yourself: Her EP, Love Yourself: Tear studio album, and Love Yourself: Answer compilation album. They are currently wrecking the arenas in North America which will conclude on October 6 in Citifield, New York before they head to their Europe tour on October 9 and then their Asia tour on November 13.
BTS Love Yourself World Tour Schedule: https://bts.ibighit.com/btsworldtour/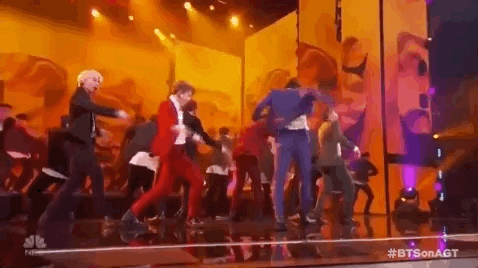 (ALSO READ: I Talked to a Super Fan to Ask Her Why BTS is So Famous and Her Answer Made Me Cry)
These are just few of the many facts about the phenomenal Korean boy group Bangtan Boys (BTS). So, are you an ARMY yet? For me, I just proclaimed myself as an official BTS ARMY.
[fb_instant_article_ad_01]?