While BTS is taking home a bunch of awards from various awarding bodies in South Korea and abroad, we continue to get to know each of its talented members. We are now here to appreciate BTS' sweetheart, Park Jimin.
Born on October 13, 1995, Park Ji-min (better known mononymously as Jimin or Jiminie) is from the Geumjeong District in Busan, South Korea. Jimin is highly thought of for his exceptionally friendly personality and sexiness. He may not be the tallest BTS member, but he sure does have one hell of a golden ratio. He was the last member to join BTS. During his pre-debut years, he was a class valedictorian and class president for nine years.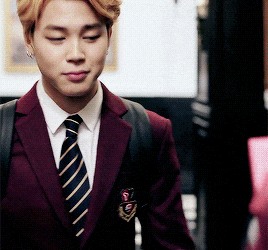 Sure, all BTS members are hardworking; but Jimin is someone who always wants to work harder and tries his best to move forward in his career. In short, he is a perfectionist – in a good way. He is constantly seen in their behind the scene videos practicing his dancing and singing skills so he can improve and be even better than he is at present.  He holds himself to an extremely high standard. And this sometimes breaks ARMYs hearts because Jimin tends to be too hard on himself.
His hyung Jin once said in an interview, "I'd have to say that Jimin has given me the biggest influence. The way I see it, he's perfect. He's perfect on stage, so I wonder how he's able to work tirelessly. Seeing Jimin work so hard — I practice with RM in the corner and when I'm tired, I take a look at Jimin. He's still working then." Watch this video:
Chimchim (as he is also often called) is BTS' one and only charming angel. He is notable for being particularly warm and sweet to all of the members.  He is the one his bandmates turn to when they're down, especially V, because they are on the same age and can relate to each other. They have a very meaningful friendship because Jimin is always there for V. He always gives out so much love! Really, how could you not love him?
While each BTS member has remarkable talents, Jimin is the lead vocalist because he can really hit those high notes. He performed two solo tracks for the group entitled "Lie" from their Wings album and "Serendipity" from Love Yourself: Her album. His song "Lie" is the second most streamed song after "Blood, Sweat & Tears".
BTS Wins 2018 MTV European Music Awards
He is also the modern dance king of BTS. Jimin studied modern dance at an art school in his hometown in Busan before his teacher recommended that he audition to be an idol. Inspired by veteran K-pop star Rain, Jimin worked hard to learn singing and dancing to become like his idol Rain. And you know what? We're glad he did because he got accepted as a trainee of BigHit Entertainment. You know that 3 minutes and 33 seconds dance break to the group's "Fire" music video that Jimin dominated?  Now you understand why Jimin's killing parts are dang legendary.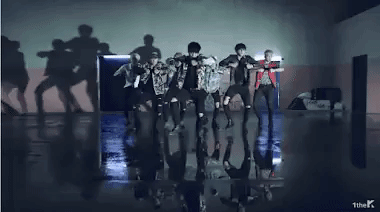 Jimin is the shyest member of BTS; the others are more outgoing. He is considered to be more quiet, reserved, and serious; but he can definitely charm all the ARMYs with his angelic smile without even trying too hard. He is also called "Mochi" by his fans because he is just too cute to handle. And the most charming part about him? His eyes! How could you look away?
(ALSO READ: Who is BTS Member J-Hope?)
Speaking of irresistible charm, our sweet angel took it to the next level when he trended worldwide just by being himself. Remember that trending video that a fan posted on Twitter showing Jimin flashing a sweet smile and well, simply breathing?
he's so ethereal that even his eyes are glimmering tf pic.twitter.com/Wg2coDv0as

— cess | ia (@jiminsdae) September 7, 2018
Everyone fell in love with him during their group's appearance at Good Morning America!, too, where a cute little girl went to hug him and told the audience that she's going to marry Jimin when she grows up. And let's not forget the new-found bromance between Jimin and Jimmy Fallon at the Tonight Show where Jimmy could not help but hype Jimin up as he introduced himself to the world. And the most bromatic hug happened!
Bonus fact: Jimin's BT21 character is named Chimmmy – after one of his cutest nicknames!