While one of the world's biggest boybands, BTS, is busy taking over the music world; here's a basic guide to get to know the members more to help out new ARMYs or new BTS fans. This time, we're focusing on BTS' "Mr. Sunshine" and "Hope", J-Hope.
Jung Ho-seok (his real name) was born on February 18, 1994 and is from Gwangju, South Korea. His stage name is J-Hope because he wants to be a source of hope for people who are struggling to find a source of motivation and positivity as shown through his first solo mixtape entitled "Hope World".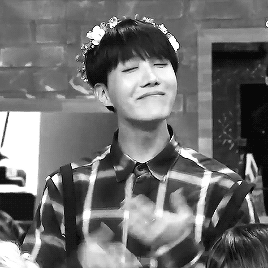 J-Hope is the lead dancer of BTS. Even before he became an idol, he was a popular dancer in his hometown Gwangju. He is often praised for his killer dance moves. The emotion and energy he conveys through dance are extraordinary because of his great techniques and because he dances with passion. Without a doubt, he's the dance monster of BTS and one of the best dancers in the K-pop game.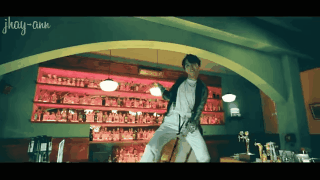 (ALSO READ: BTS Wins 2018 MTV European Music Awards)
J-Hope is the sunshine vitamin of the group and to the ARMY. He is the main character of BTS' beagle line. For those who are wondering what "beagle" means in K-pop, it is basically a group's insanely cute member with inexhaustible energy levels (just like beagles – yes, those adorable little dogs with floppy ears). Sure, every BTS member is cute, mischievous, noisy, and adorable; but our "sunshine" is the one that cracks us up the most. He is always filled to the brim with energy and is incredibly adorable at the same time.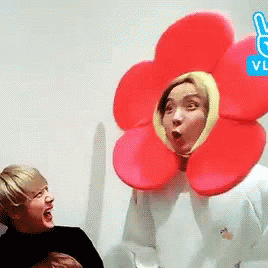 J-Hope, or Hobi as he is often called, is part of the rap line. Little did we know that Hobi has a good singing voice, too. Yes, he can be a good vocalist, too! He was supposed to be in the vocal line of BTS, but was put in the rap line instead and has to learn how to rap and write lyrics. He is one of the songwriters and also produces songs for the band.
BTS' rap line writes the majority of their songs and he is part of the creative process in producing, composing, and writing songs for BTS. So far, he has written/co-produced over 70 songs for the group. He released his first solo mixtape entitled "Hope World" on March 1, 2018 and made it to the Billboard 200 peaking at #38, making him the highest charting solo Korean act on the charts up to that point. His title track "Daydream" was praised by Billboard magazine for its discussion of the difficulties an idol faces in their career, various literary references, and fun presentation of the serious subject matter.
Know this: Band mate V had a cameo in his "Daydream" music video. Watch it here:
Hobi is notable not just for his skilled performances, but also for his remarkable qualities. J-Hope is known to be the most humble and most considerate individual of BTS. He is every member's best buddy. Aside from being the ball of sunshine and mood-maker, he is a good brother to his bandmates and never fails to reassure them on bad days.
Oldest member Jin once said that Hobi's big heart and friendship allowed him to grow in dance and propelled their team into doing well in acting, beatboxing, and dancing. RM also stated that Hobi is the water to his fire.  J-Hope likes to correct RM's bad habits and that makes Hobi essential to RM's leadership. If he's troubled or worried, he always goes to Suga. And he is a very caring "hyung" (Korean word for big brother) to his little brothers (Jimin, V and Jungkook). Check out this video clip:
"Hoseoked" is a term made by ARMYs who are J-Hope biased. J-Hope is literally a full package and has a huge role in BTS.  He is the strength, the hope, and the sunshine of all of the members. There is never a bad day with J-Hope.
ALSO READ: Who is BTS Member RM?
[fb_instant_article_ad_01]?