Creative Filipino Artist Group 'The 'Brownmonkeys' are Slowly Emerging in Dubai
Filipinos are doubtlessly talented and we prove time and time again just how much creativity we have. Due to the modernization and the use of social media, our arts and talents have shone and have been discovered many times by other nationalities. Even if we are living in another country, we do not let that restrict us, we do what we love and with that we shine, which is one of the many traits as to why others come to love our work.
Here in Dubai, Filipinos are emerging as artists not just in fashion, but also in art. Their creativity has touched and amazed both the locals and the foreigners, one of these is a group called 'Brownmonkeys'; A group of artists who comes together and create unlikely pieces of art.
I first discovered them back in February of 2014 when they set up a 'Street Con' event near our place where they rented out two store warehouses and converted them into pop up art galleries. I found out that they were handled by a group called 'Brownmonkeys', a group consisting mostly of Filipinos.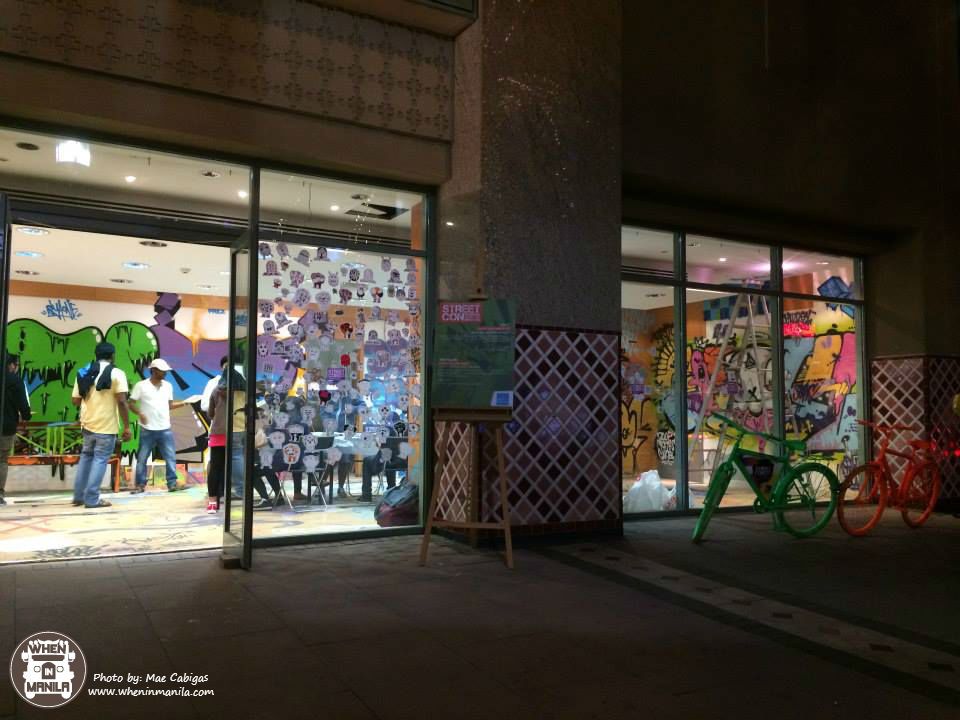 Store Warehouse converted into Pop-up Art Gallery
It was also an interactive art gallery, where everyone was encouraged to join in and share their artistic traits.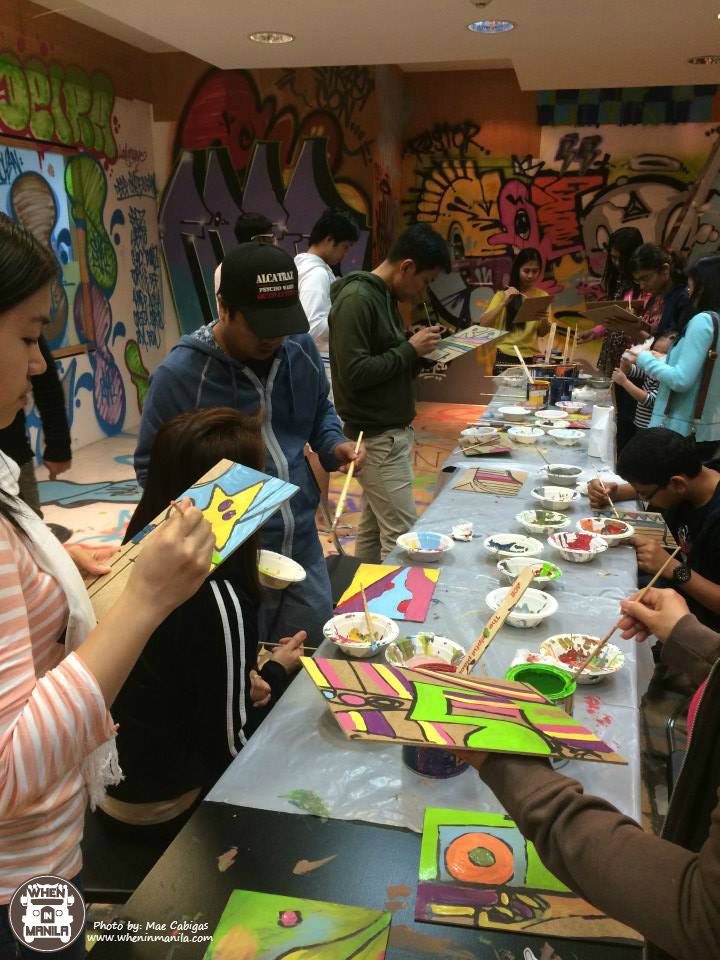 Visitors getting their hand at being creative.
Here's a few of the artworks featured during the Street Con by the Brownmonkeys.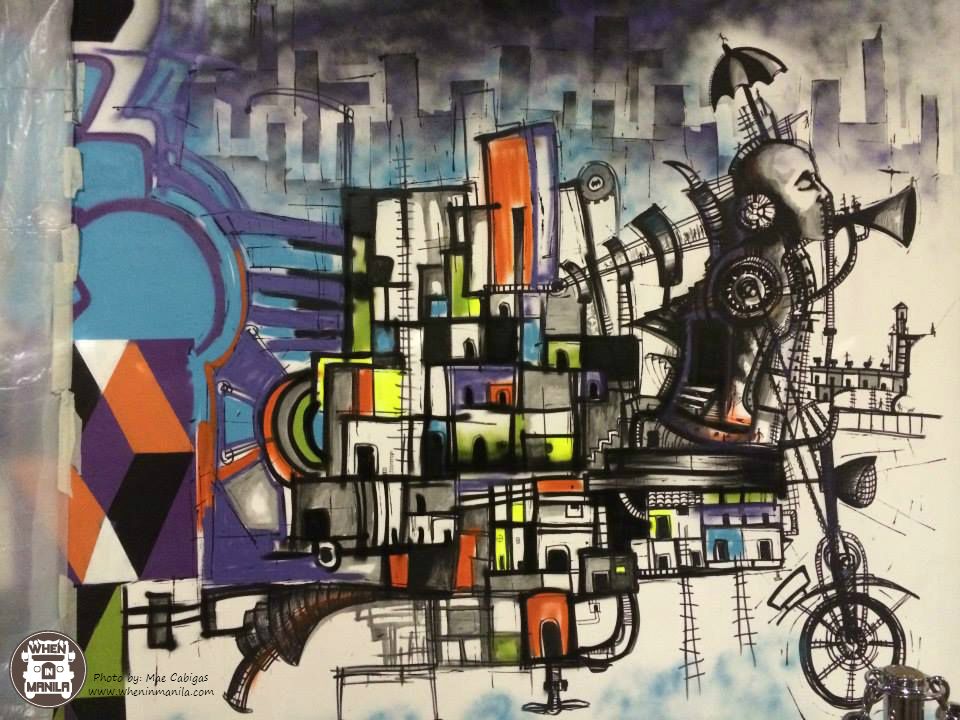 Wall Art by the Brownmonkeys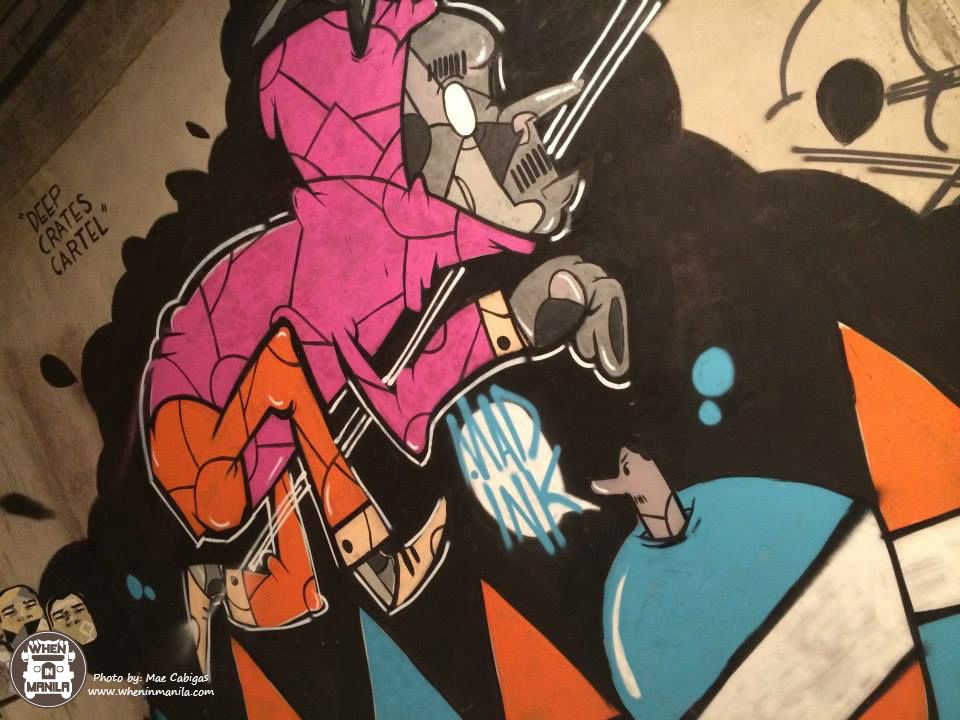 Wall Art by the Brownmonkeys
I took my mom to see the gallery and I found out that she the founder of 'Brownmonkeys' is actually one of her mutual friends. So I took the opportunity and decided to contact them for an interview.
How did Brownmonkeys start?
The Brownmonkeys started in 2007. It was a union of likeminded individuals who have an alternative approach on art and design. The collective was officially formed and launched on a self-curated exhibit called the Brown Project held in Five Green, Dubai. A group exhibit mainly showcasing a mix of pop-surrealism, street and urban art.
 From Left to Right: Rollan, Viray, Cholo, Rafael, Mark, Joseph
Where did it originate?
It was originated in Dubai through casual gatherings and discussions. That time, everyone felt a need to explore new ideas and defining their status as visual artists.  
Are there artists besides Filipinos?
Not at the moment, but we are constantly open for new collaborations and project experimentation no matter where you are or where you are from. 
How many artists are a part of Brownmonkeys?
We are currently six individuals in the collective, namely Victoria Viray-Ganzon, Mark Ganzon, Cholo Juan, Joseph Manata, Rafael Valencia and Rollan Rodriguez.
How long have you been together?
The collective is at constant change. People come and go. For seven strong years, we might be the oldest existing artist collective here in the UAE. 
How did you come up with the name 'Brownmonkeys'?
The name Brownmonkeys is about the importance of your color and your attitude. It was symbol of oppression but interpreted to be a symbol of power to anyone who recognizes it. 
What types of art do you do?
Styles vary from different cases and skills depending on the task at hand. Most of us are designers and art directors by profession, so we present varied skill set. But we have always been a fan and an advocated of pop-surrealism, street/urban and lowbrow art.
What attracts you to pop surrealism and the art you guys focus on?
We wanted to combine different types of medium such as comics, film and music. We think pop surrealism/urban art is one of the most eloquent ways to express our art.
Do you have a studio where people can go see your artwork?
We don't have a shared studio yet. Currently, we are all working at our own separate environment. Hopefully in the near future we can acquire our own working space.
What if someone is interested to joining the group?
We are a closed group but we are always open and on a look out for new collaborations so I would say for that person to contact us on our Facebook or Website.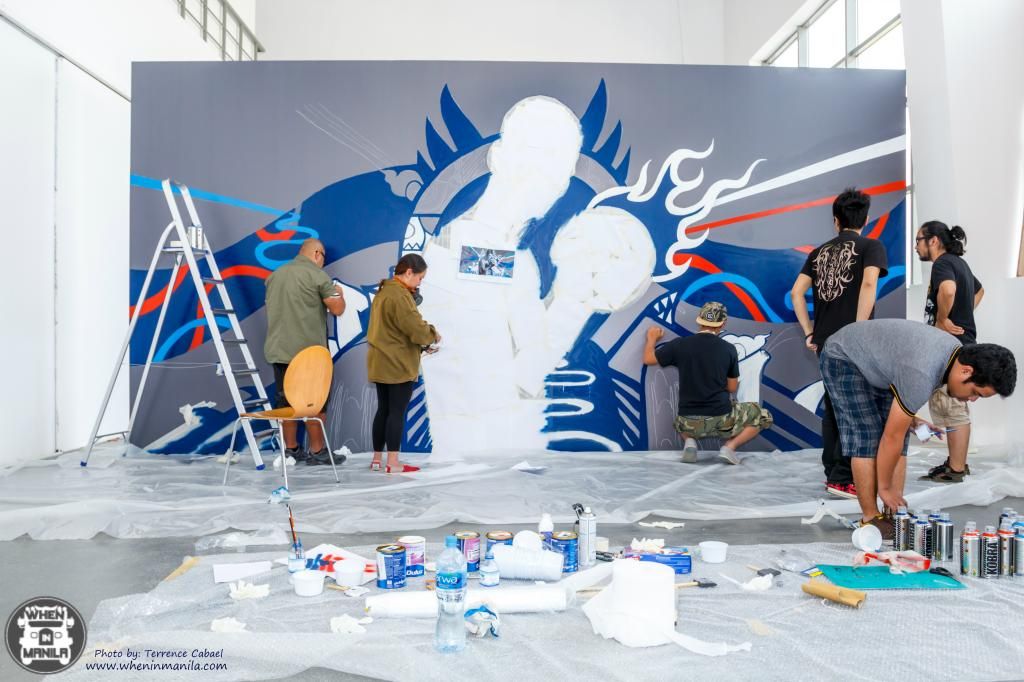 Brownmonkeys at work for Al Serkal Avenue
Credits: Terrence Cabael (Image Freezer)
The Brownmonkeys
Facebook: www.facebook.com/thebrownmonkeys
Instagram: @thebrownmonkeys
Unleash your creativity and check out this article:
Vilca Art and Designs Studio: Art Workshops for Kids and Kids at Heart
They also have workshops ongoing at the moment!
Creative Filipino Artist Group 'The 'Brownmonkeys' are Slowly Emerging in Dubai
[fb_instant_article_ad_01]?