When in Manila and you want to calm the mind and release all positive energies and awaken your chakras, then, I recommend to try out Hatha Yoga at Beyond Yoga Studio in Bonifacio High Street
Yoga has been known to calm the mind and ease tensions. It creates a balance of mind and body through asanas(or postures) and meditation, sometimes with a mantra. I 've been practicing yoga for a year now and I must say, it really helped me combat the everyday stress we experience from work, our responsibilities at home and such. Yoga also helped me maintain a positive frame of mind. It really has a lot of benefits.
       Last Sunday, I"m so thrilled to cover the Beyond Yoga 108 Sun Salutations event held at Bonifacio High Street studio in Makati. I brought a 1.5 bottle of water, a towel and my trail mix.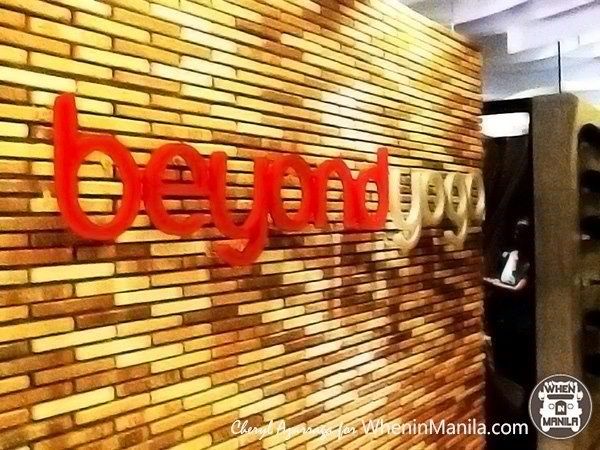 What is 108 Sun Salutations you may be wondering? Well, first off, the number 108 is considered a lucky number for the Hindus and Buddhists alike. They got it from the "Mala" which is an old eastern rosary that consists of 108 beads used  for chanting mantras and  prayers. Sun Salutations are usually being performed during the mornings by the ancient Indians and commonly used in ceremonies .
Now, I hope I didn't bore you with my yoga 101 .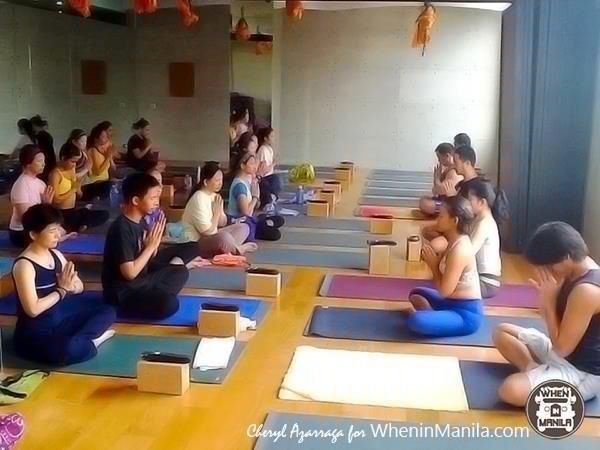 We started performing the 108 Sun Salutations with meditation and chanting "om" . Then, afterwards, we did breathing exercises and then proceeded with the asana.
  We did 6 sets of 18 repetitions. Each sets guided by a yoga teacher. The postures are really challenging, especially the plank part. It's best advisable to do this with an empty stomach. When you do yoga, you are actually required not to  eat an hour before the practice, because food in your stomach can actually decrease your energy levels plus the fact that it's very uncomfortable.  Imagine doing the downward dog with a full stomach! You wouldn't want to throw up on your mat right?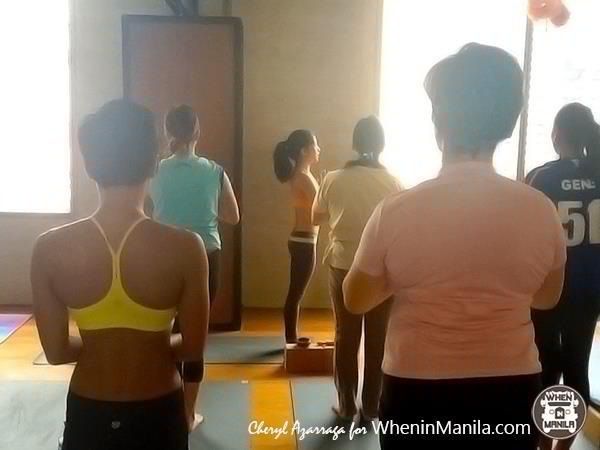 Pranamasana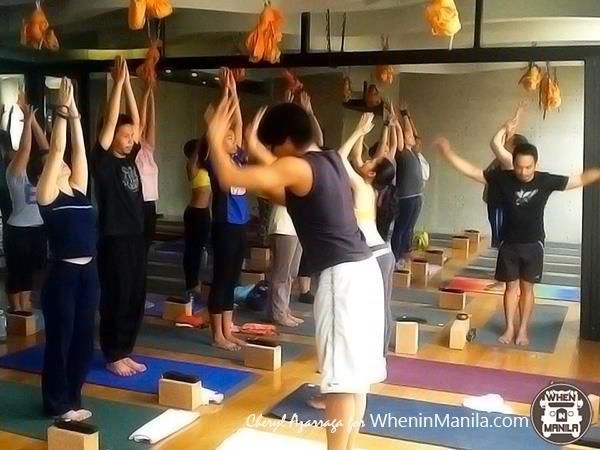 Hasta Uttanasana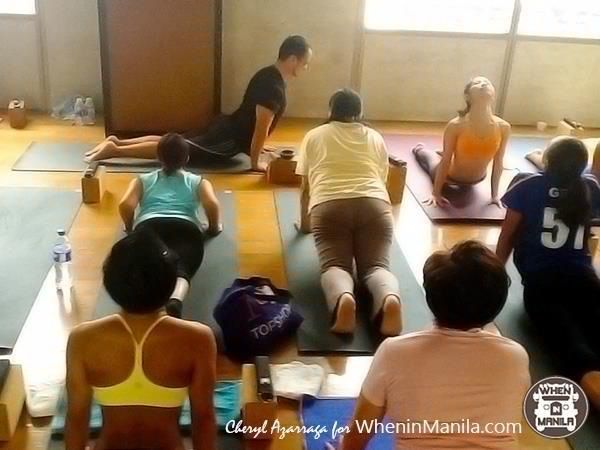 Bhujangasana
In doing the 108 Sun Salutations, you really should learn how to do the right breathing, or else all postures will be quite difficult to perform. All postures has its benefits. It strengthens your upper body, good for your lungs, it lengthens your spine strengthens your arms and more
Adho Mukha Svanasana
After the practice, Ms. Margo Lao did a 30 minute talk  and demonstration on detox juicing  I was so mesmerized by her beauty(yes, mesmerized is the right word). She possessed a very vibrant aura and her skin is glowing. Just a living proof that detox juicing is really effective! In fact, I was so inspired by her talk that I am actually planning to buy a similar Juicer as hers., or perhaps a cheaper version.
She let us try the blended juices consisting of a variety of fruits and vegetables. Honestly, it doesn't taste awful. In fact, I love it. You would really feel refreshed and energized after practice..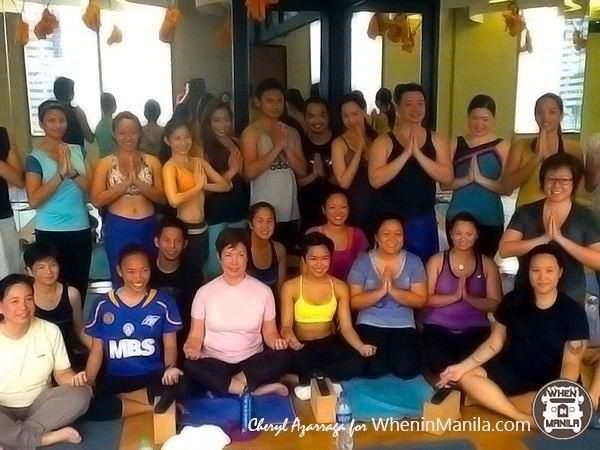 Yoga Teachers:
Beyond Yoga studios are located  at these branches:
3rd Floor, C2 Building, 7th Ave Corner 28th Street, Bonifacio High Street Central, Taguig City
Telephone Number: 553-3799
Mobile Number: 0917-6BYYOGA (6299642)
Email: inquire@igobeyondyoga.com
Tomas Morato Branch – 3F Il Terrazzo, Tomas Morato Avenue corner Scout Madrinian St., Quezon City, Philippines Tels. (02) 921-6070 / 0917-5-BEYOND (0917-5239663) BHS Central Branch – 3rd Floor, C2 Building, 7th Ave Corner 28th Street, Bonifacio High Street Central, Taguig City, Philippines
Tel. (02) 553-3799 / 0917-6BYYOGA (6299642) Email: inquire@igobeyondyoga.com
Beyond Yoga 108 Sun Salutations