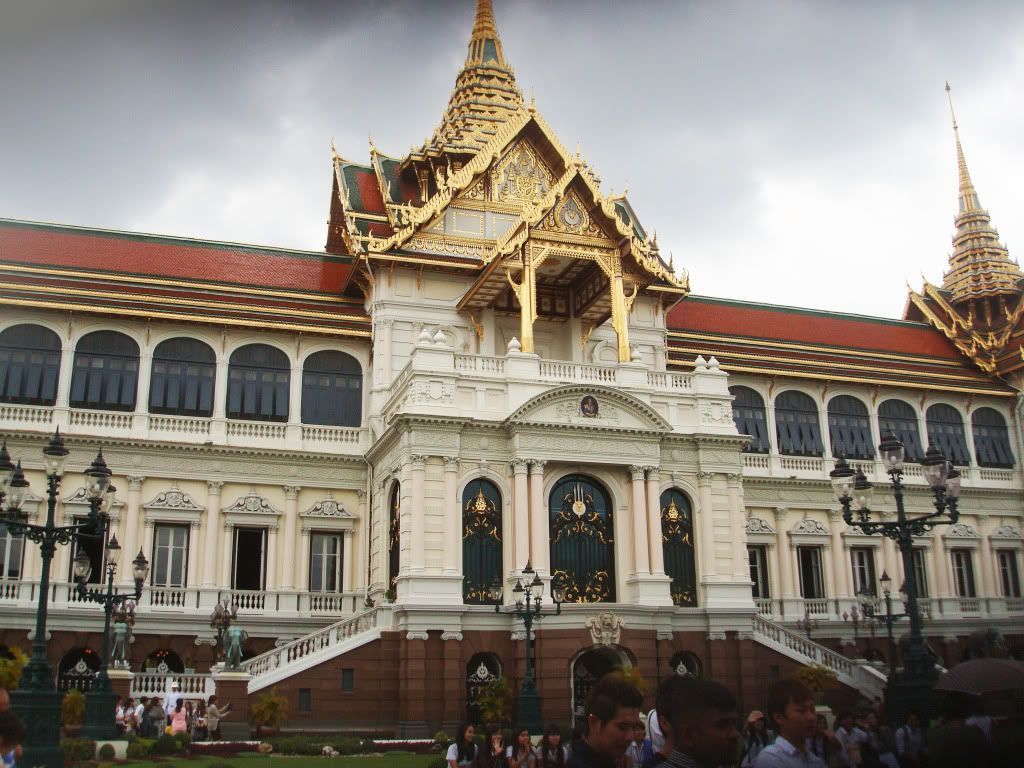 When in Manila, you'll find that snippets of excitement beyond our city is very much within a few hours away. And when you're looking to get a slice of crazy Southeast Asia where better to go than to Thailand?  Enter: Bangkok.
COME AND GO AROUND
Bangkok is a great metropolitan pot where culture melts seamlessly with urbanism. What greets you from the plane are the golden glare of temples battling the skyscrapers in grandeur. That's when you know that you've arrived.
The fastest, most efficient way to get to the city proper from the Suvarnabhumi Airport is to take the Airport Express that operates from the basement floor of the arrivals building. Fare from the airport to Phaya Thai, the last station on the AE is only 45 Baht when using the City Line. The other AE line, the Express, traverses the same route as the City Line, only it's a lot quicker and pricier.
Once in the city, getting around is fairly simple. Arm yourself with a free map from the airport or your hostel and familiarize yourself with the transit system. The light transit system of Bangkok is extensive, with three light rail trains traversing the city: the Airport Express, the BTS Skytrain (with two lines: the Silom and the Sumkhuvit) and the MRT. The AE and the MRT utilize magnetic tokens which you tap on the reader, while the Skytrain's ticket counters exchange your notes for coins to feed to the machines dispensing cards. Fares for the trains vary according to number of stations travelled and can range from 10 to 40 baht. If you're ever lost and don't want to take the cab, walk to the nearest station. If you're not on a tight budget though, you can take the metered taxi whenever you feel that the route is complicated. The flag-down rate for the taxis is only 35 baht and it increases only by 1 baht for every few hundred meters. Transitbangkok.com allows for easy route planning by telling you the specific stations and bus numbers to board after you have supplied your destination and starting location.
EAT
To say that Bangkok is food heaven would be an understatement. Thai cuisine, which is a distinct fusion between Chinese and Indian gastronomy, is rich with choices and very hard to resist. What's lovely about Bangkok is that you're always spoilt with food stalls selling fresh fruits, yummy Thai meals and varieties of iced milk teas literally everywhere you look. And they're ridiculously cheap too: you can get your fill of a traditional Thai meal for as little as 25 baht! Khao San Road is brimming with eateries and stalls during the day. Indian restaurants also line the surrounding streets. For a truly exotic trip, you might want to sample the various creepy crawlies peddled in Khao San at night: scorpions, ants, worms… take your pick.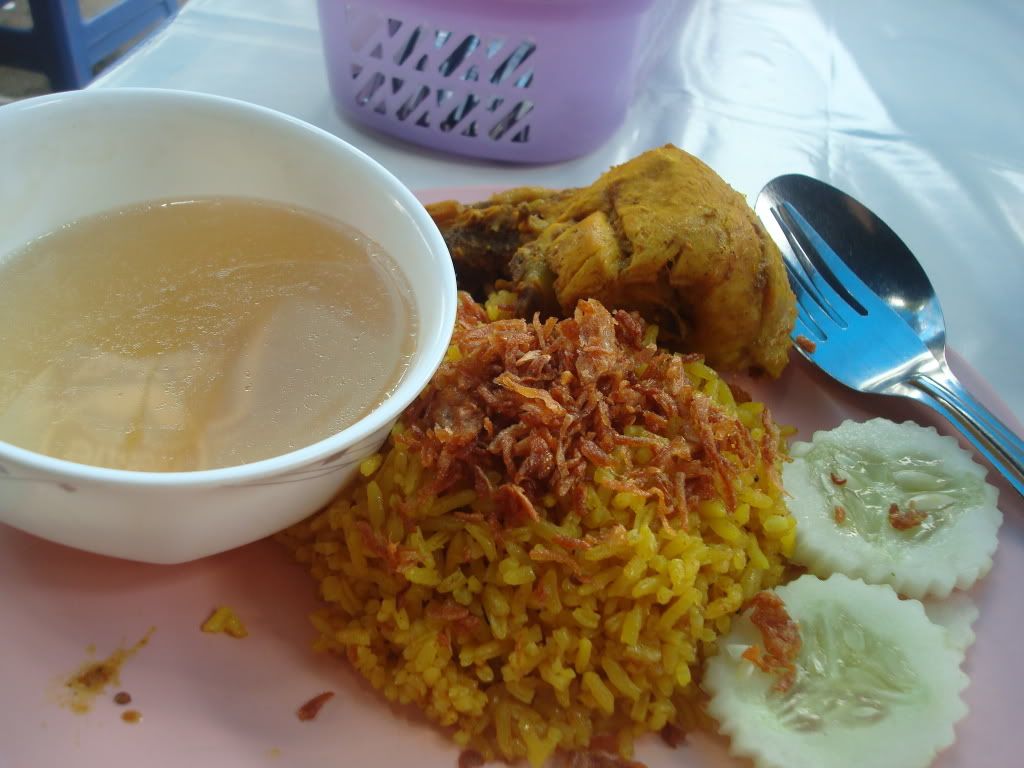 For desserts, you can go for the proverbial mango sticky rice or head on over to Swensen's (branches at Khao San Road and Siam Paragon) for heavenly ice creams and cakes.
SHOP
People are not exaggerating when they say that they are willing to go to Bangkok just to shop. Unlike Hong Kong, which could cost a backpacker an arm and leg, Bangkok provides retail heaven for the bazaar hounds in all of us.
Khao San Road and its nearby artery streets, for one, already make it possible for you to complete all the shopping you need in just one area. Stalls and shops selling everything from casual clothes to swimwear, resort wear, athletic wear and even wedding dresses can be found here. The sidestreets perpendicular to Khao San also feature pack-up stalls selling intricately-done wooden souvenirs and literally hundreds of books. Lonely Planet travel guides cost only 100-700 baht and paperback novels cost as little as 100 baht. We got three travel guides for only 700 baht and the nice vendor even threw in a free French Glamour magazine. Score!
 If you're in for a bona fide shopping experience, however, you'd want to plan your trip around the weekend just so you can visit the Jatujak (Chatuchak) Weekend Market. The JJ Market is a massive compound with 10,000 stalls peddling everything you can think of: vintage and new clothes, accessories, bags, home décor, rare records, souvenirs, pets – even giant Transformers statues! The market is arranged by zoning sections, which do not necessarily contain one of the same kind of wares. Even if you don't intend to buy, it is still interesting to see the designs of the stalls themselves. Rather than being normal booths, most stall leasees – especially the hip artistic young ones – have converted their space to mini boutique shops or music stations blaring old-school rock.  Meanwhile, a walk through a special section dedicated entirely to showcasing artworks for sale by local renowned artists makes one forget that she's in the crowded Jatujak but is instead in a gallery. The market is open from 6 am to 4 pm and is conveniently located near the Kamphaeng Phet MRT station.
If you're wanting to shop at regular boutiques, then there's Central World. As the third largest shopping complex on Earth, its home to all the stores you know.
PARTY
Bangkok's reputation as nightlife capital is not exaggerated: it really goes crazy when the sun goes down.
When looking to party, destination number one will always be Khao San Road. This road, a.k.a. Backpacker Central, has always been popular for its unpretentious clubs and bars even before it became as developed as it is now. Here, people from all over the globe meet up to have fun. In fact, the cult classic novel The Beach by Alex Garland opens with a perfect description of the road by describing it as "a decompression chamber between East and West".
Booze is everywhere in Khao San: from the nondescript bars that you somehow don't notice during the day, to the roving drinking carts which serve the free-spirited with beers when they just can't be bothered to sit down. Every night, Khao San  changes from being a shopping mecca to a throbbing hub of music blaring from all directions. The usually wide road magically becomes an alley thanks to tables and chairs that suddenly dominate the road. People from the bars stop you on the street wearing ridiculous signs that bear words such as: "REALLY STRONG COCKTAILS AND BEER!" Some of the most notable places to get hammered in Khao San are the Shamrock Pub, the Silk Bar, the Hippie de Bar and the Club.
The Shamrock Pub, an Irish-run watering hole, is, to summarize it in one word, loud. Rock music will pound your ears as you enter. Grab a beer and stick around for the awesome local bands that play every night.
Hippie de Bar is laidback and chill but is somewhat secluded, with an almost obscure sign and location which requires one to go to the end of the road and enter a garage that doubles as a bookstore.
The Silk Bar, on the other hand, stands out from its humble neighbors with its sleek, modern façade and tables and chairs that, unlike those of every other place on the road, are not monobloc. Sample their international fusion menu, and drink and dine al fresco from its terrace.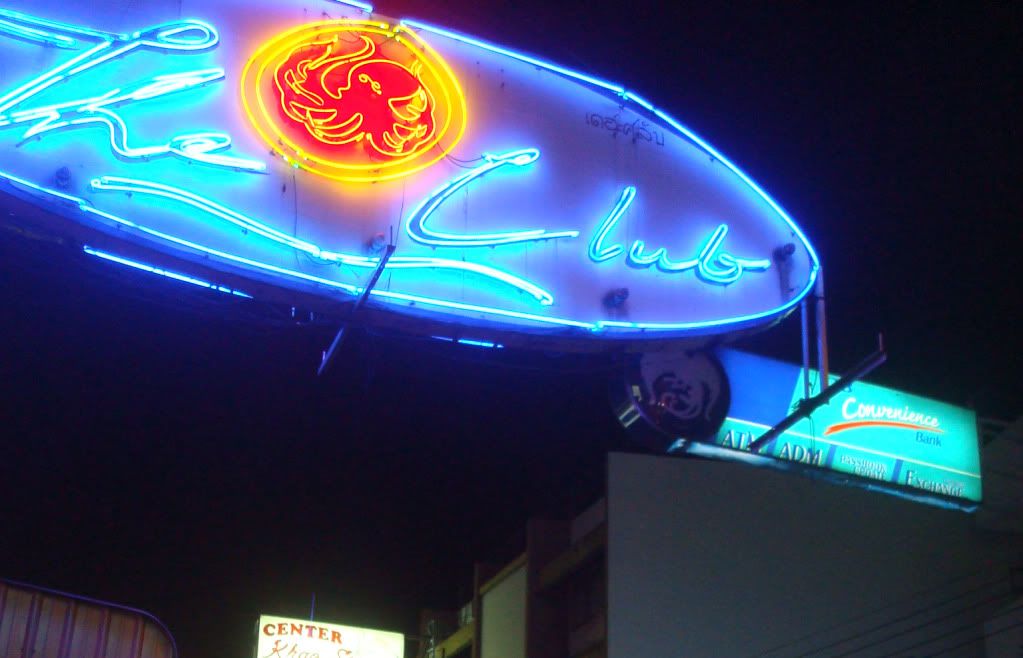 Lastly, The Club, or the one with the octopus on the sign, is the perfect place to satisfy your drunken urge to just get down and dance. It has a small but intimate dancefloor that wraps around a stage where popstar-looking Thai dancers move alongside hoardes of drunken tourists. What's great about The Club is that it's not pretentious: no need to be all made-up; you can just dance the night away to the commercial techno and hip-hop beats. Bonus: they don't charge a door fee.
Another happening party district is the Royal City Avenue or RCA. The bars and clubs here are trendier than in Khao San Road, which means that you can't get away with your ratty though indie-hip shirts. The most popular clubs here are the huge Route 66 and the ever-crowded Slim/Flix. RCA bars and clubs are flocked by stylish locals and celebrities rather than backpackers. Admission is free for both.
EXPLORE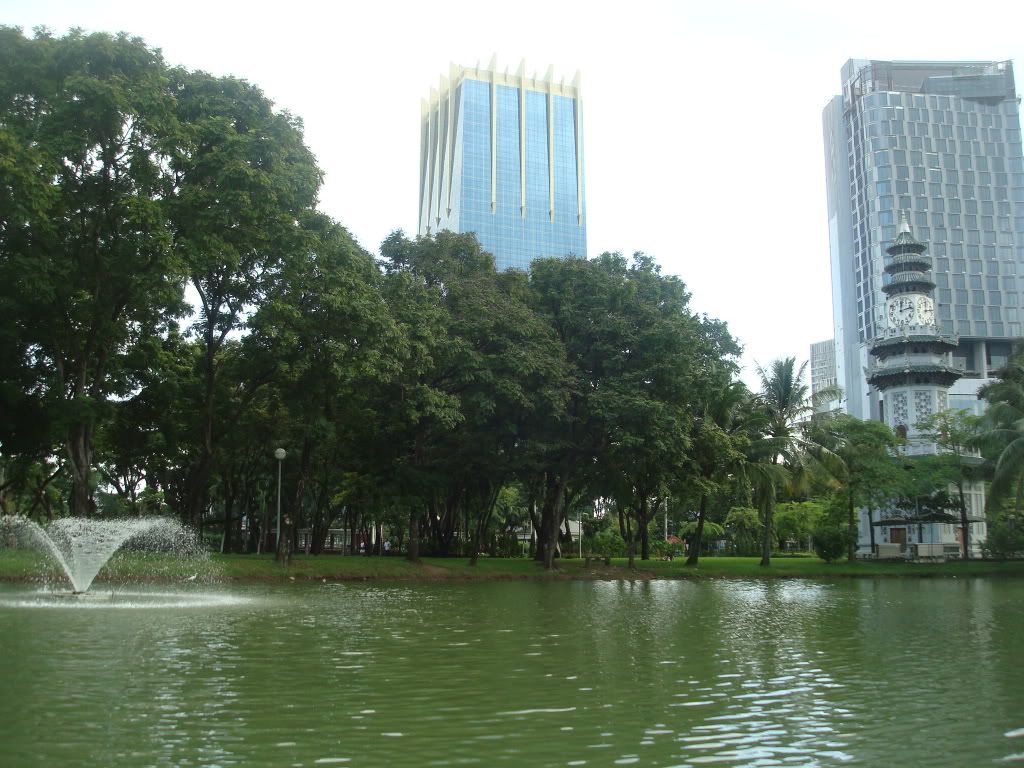 A great way to start any day is by immersing yourself in nature. Make a beeline for the Lumphini Park, a wide expanse of greenery right smack in the middle of the metropolis where you you can idle away your time by picnicking, jogging or paddling in the beautiful lake teeming with ducks.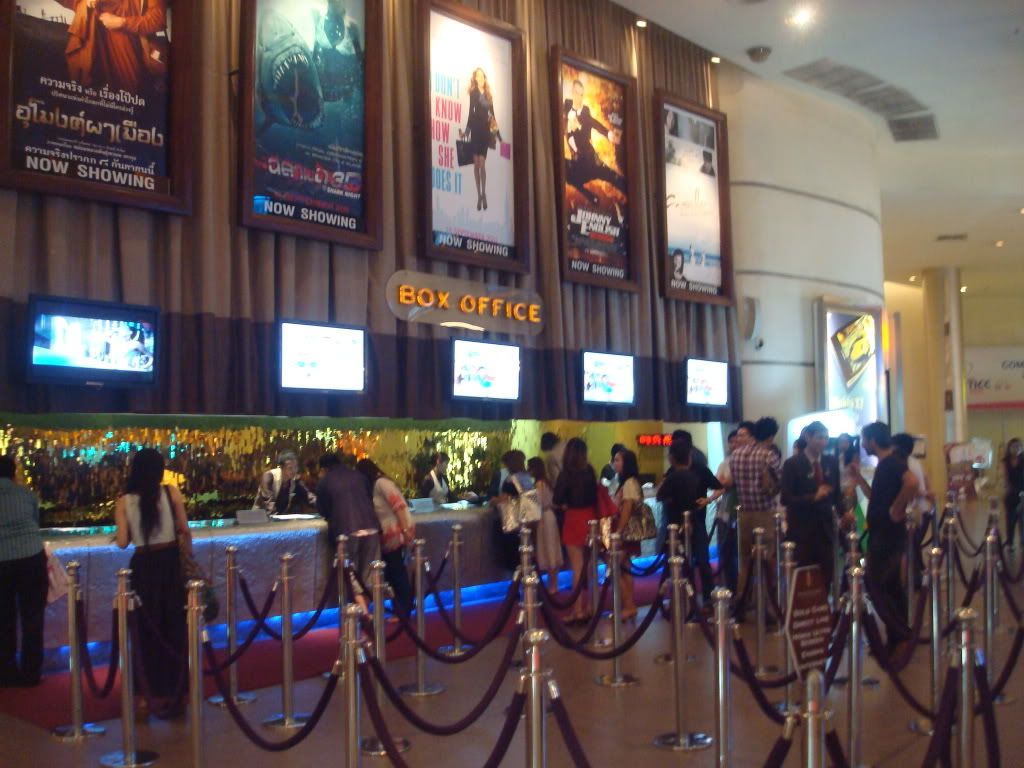 Meanwhile, make it also a part of your itinerary to watch a movie in Thailand. Thai people really take the movie-viewing experience seriously, as testified to by the popular Siam Paragon Cineplex. The Cineplex, which boasts of a spacious lounge area with couches and concierge-like ticket counters, makes one feel as if they were checking into a hotel room. Once inside, ergonomic seats that naturally inclines at the best angle allow you to sink in to an impromptu hour of R&R. Tickets for regular non-3D screenings are at 200 baht each while IMAX tickets can set you back at least 600 baht. In Thailand, every screening begins with a video narrating the life of the King of Thailand. It is expected that everyone stand up to show respect.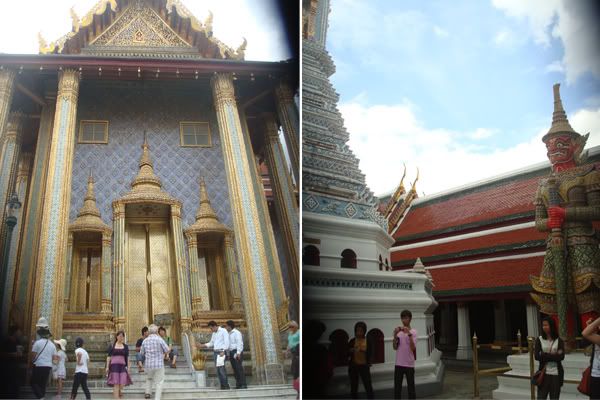 Finally, no visit to Bangkok – nay, Thailand – is complete without a visit to the Grand Palace, a huge walled complex that features majestic palaces and temples of gold and varying architectural styles. Admission fee for all the complexes in the compound, including the Wat Phra Kaew or the Temple of the Emerald Buddha, is 350 baht. Signs abound, announcing that people in "immodest" clothing  (including even knee-length shorts and tights) would not be allowed admission. Weirdly, we were allowed in even though we were wearing shirts and not-long skirts. Don't fret if your outfit isn't allowed in though: you can always borrow clothes from the information center right inside the complex entrance, but each article of clothing would set you back a refundable 200 baht.
LEAVE… FOR NOW
With all these sights and features that Bangkok has under her belt, it is easy to understand why it remains to be one of the go-to places of people seeking culture and fun. The multi-layered city has become bigger than its media-overhyped sexual sector and has become an ultra hip destination for all the adventurous people all over the world. This city, like its savory Pad Thai, still has lots to offer to those willing to take a bite of it. Go ahead and dig in. Go to Bangkok. And then, when you have satisfied your wanderlust, let When in Manila welcome you back to the jungle that is Manila.
When in Bangkok Thailand: Eat, Shop and Party!
[fb_instant_article_ad_01]?