The year 2020 has been crazy. We know. This pandemic has thrown lives out of order, affecting Filipinos in every aspect, especially financially. Even for young professionals, a.k.a millennials, who are just starting to build their finances, this pandemic can be a huge blow.
But that doesn't mean you have to put your goals on hold.
We reached out to a Financial Advisor for some professional advice, to help Pinoy millennials navigate this rocky terrain. Carol Verches Villaluz, a certified Financial Advisor at Sun Life Philippines, offered some tips and emphasized the importance of financial literacy, organizing ones cash flow, and simply realizing the value of having financial security.
"So what advice can you give to Pinoy millennials when it comes to their finances?" We asked her. Here are her tips:
6. Track your expenses
"Majority of millennials live for the moment," Carol shares. "They tend to enjoy their money rather than saving it because they believe that they will and can earn that money again." She points out that social media plays a huge role in this behavior, as millennials tend to be easily influenced by what they see online.
But although there is nothing wrong with enjoying life, here's her professional advice: track your expenses. "Being aware of your expenses is the first step in organizing your finances and gaining control over your spending," she shares.
Bottom line, you can't control or grow your money if you don't know where it's going.
5. Don't be afraid to find new or additional source of income
With many jobs on pause right now, don't be afraid to find an alternative source of income—or an additional one, if you are just looking for ways to increase your earnings. Carol suggests that one way to do this is to capitalize on your hobbies. If you're active on social media, why don't you make use of it to start an online business? "Use these platforms as channels to sell products or advertise your services," she said.
You can turn your passions into sources of income. Love cooking? So many food online businesses popped up during this quarantine period—yours could be next! Basically, online selling > online shopping.
4. Utilize online tools and resources
If you need a little help figuring out how to manage your finances, Carol shares that there are actually accessible tools online to help with that. On Sun Life's website, there are a number of free tools to choose from like an Expense Calculator that helps you see where your money goes. Another one is the Inflation Calculator that helps you determine how much you need to set aside to achieve your goals. The site also has a Money Planner that helps you find out how you can achieve financial stability based on your personality and goals. These are just few of the many tools available on Sun Life's site.
Carol shares, "With these tools, Pinoys can have an idea on the figures they need to earn to reach their goals."
3. Seek out a Financial Advisor
Explaining her work as a Financial Advisor, Carol shares, "We help Filipinos protect and grow their money, walk them through the process of wealth-building and, most especially, to be their partner in achieving a brighter life. That's our mission as financial advisors."
Financial Advisors can help you depending on your goals. For Carol's younger clients, around 21-25 years old who just started working, she shares, "I help them budget their salary. I ask them to list down their expenses so they can see how much they can save."
Having a Financial Advisor can really help you in achieving financial stability. If you'd like to talk to one, here's a free tool that helps match Pinoys with the perfect Financial Advisor for them.
2. Invest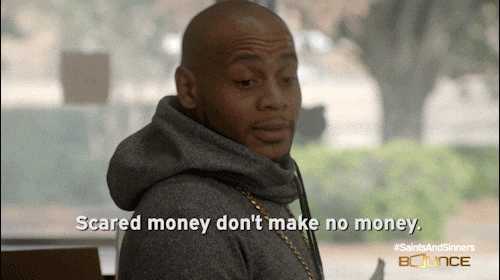 Based on experience, Carol shares that more Pinoys are into investing now. "Once they hear the word investment, they're game!" Although the idea of investing is exciting, Carol points out that there are factors to consider—is it profitable? When will you profit? How much time and effort does it require to earn that profit? Asking the right questions will help you determine if you're making the right investments or not.
So the most important thing in investing, Carol's piece of advice, is to find a channel that can make your money work for you without having the need to sacrifice so much of your time, effort, and lifestyle. Which is why, for Pinoy millennials, Carol recommends investing money into insurance. There are Personal Insurance policies which help you secure your and your family's future, and even Health Insurance policies that provide your family health protection in case of illnesses.
1. Keep learning and growing
With all the information we need so easily accessible now because of technology, there's really no reason not to keep learning. If you've already applied all of the tips mentioned here, and still want to learn more, visit Sun Life's website to watch videos of their Virtual Conference on how to thrive in health and wealth in the new normal. Click here to watch: bit.ly/suntalks_vconcollection
The second part of this Sun Talks Virtual Conference will be held on August 15, 2020. Exact details are yet to be announced.
For more information, check out www.sunlife.com.ph or follow them on their social media accounts:
www.facebook.com/SunLifePH
www.instagram.com/SunLifePH
www.twitter.com/SunLifePH
Connect with a Sun Life Financial Advisor at https://advisormatch.sunlife.com.ph/
*Featured image by Eugenio Pastoral via Unsplash
Do you have more tips for millennials looking to improve their financial security? Share them with us in the comments!