Spanglish Restaurant Pampanga: The Newest Mexican Flavor In Town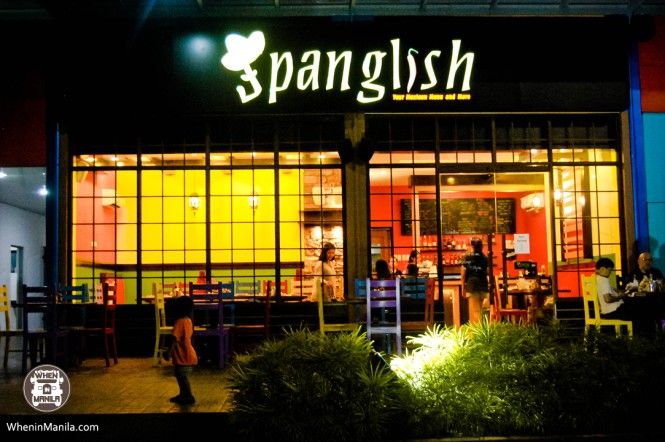 When in Manila, there's a festive lineup of Mexican restaurants to love, which abundantly makes Mexican cuisine well-embraced by Pinoys. When in Pampanga, though, one of the few notable restaurants offering the same cuisine not to miss out on is Spanglish Restaurant.
Spanglish initially started in Cocina Centrale (a branch of Mercato, a famous food bazaar in the Philippines) in Marquee Mall, Pampanga under a different name – Paburrito. As their name suggests, they started with burritos, a well-loved Mexican food. After a while, the owners decided to try out a new venture and opened up a branch inside Clark, Pampanga. The restaurant's fresh name was coined by adjoining two words: Spanish (from the Mexican side) and English (from the Texan/American side), pertinent to the kind of food that they serve, which is Tex-Mex.
The Interiors
As you pass by Clark's main road,  Spanglish's location is a point to notice due to its brilliantly constructed vibrant setting- tables and chairs vary from color to color, the walls painted in different shades, and the menu colorfully handwritten in a chalkboard- as if you're reminiscing your old school days. The arrangement speaks true to what they aim, which is to make every customer cozy while being served with their best version of the Mex.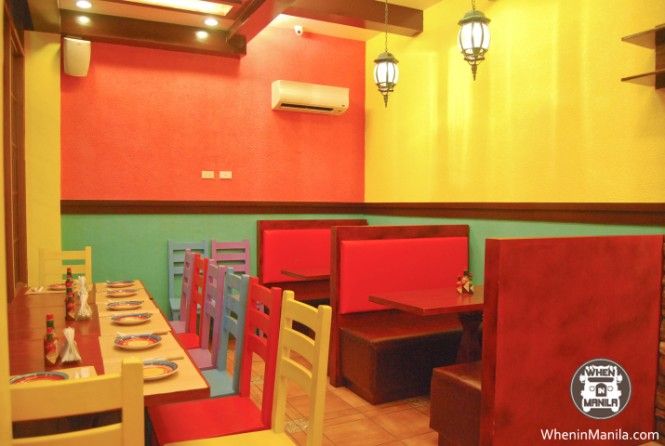 Situated just right beside a compound of offices, their target market are mostly professionals. The restaurant's usually filled during break time and after-office hours. It sounds like a great consolation for work-related stress, ain't it?
The Food
Spanglish Restaurant Pampanga specializes in Tex-Mex (or Texan-Mexican) cuisine, which is a fusion of European (mostly focusing on the Spanish side) and American culinary concoctions. It has become known for its common ingredients such as beans, chili, onions and corn, among others.
"Give me one reason why everyone should try Spanglish", I asked the chef. I got a straight claim, "We'll make sure they will come back for more." No follow up questions needed. That statement alone could be the real name of the game, because I myself did come back for another round of good food.
An influx of different dishes that can compare to a scrumptious banquet was practically served, which definitely satisfied our craving tummies. Here's what you should look forward to when you visit Spanglish Restaurant Pampanga:
The Starters
Nachos Supreme (P260)
(Tortilla chips with ground beef, olives, jalapeno peppers, with their own cheese sauce and sour cream recipe)
Even though this was the first thing that they served, it had me at first bite. It has a unique blend of ingredients that made me want to consume more of it. Maybe it was the freshly made tortilla chips? Or the beef? Perhaps the cheese? I'm totally clueless; all I know is that the Nachos Supreme tastes darn good.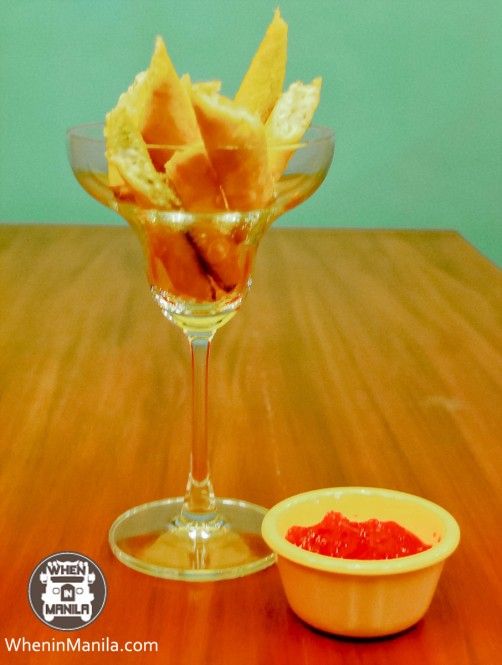 Paquitos (P160)
(Spanglish's version of the famous Jalapenos wrapped like spring rolls, partnered with their signature self-originated red jelly sauce)
At first, I thought the red jelly was a contradiction to the Paquitos, but as I asked, its purpose was to pacify the spice that the Jalapenos exuded. True enough, they both complimented each other. Two thumbs up for this exceptional appetizer!
Gambas (P250)
Basically shrimp cooked in garlic, this is best to eat as pulutan alongside a liquor session. Try it out with their in-house Margarita!
[fb_instant_article_ad_01]?