Manila Camera Buying 101: How, What, Why, Where to Buy Cameras in Metro Manila
Manila Camera Buying: halloween is over, and so for many, that means Christmas bonus is nigh (or it's time to ask a gift from your parents, godparents, or loved one); I'm pretty sure some of you want to get a new camera this Christmas; When in Manila and buying a camera for the first (or second or third) time, you will have a lot of things to consider. I have been recommending and suggesting cameras to my students (and potential students), so hopefully, this guide will help you a lot. (All photos here are screenshots taken from the web, credit is not mine.)
Before you buy your camera, ask yourself: how will I use this new camera AND how much budget do I have?
For those who are buying a camera as a hobbyist, ask yourself first: Do I really need a separate camera apart from my phone's camera? A lot of your needs might actually be answered by using your Instagram tool. If you still need another one which takes fantastic photos, ask yourself: do I need a light pocketable camera or a DSLR? How much budget do I have?
Personally I recommend that you should have at least P25,000 to buy a decent, worthy camera. There are cheaper cameras around, but this is the safest lowest budget to have when considering buying a camera. But, of course, the more money you (or your generous sponsor) have, the better!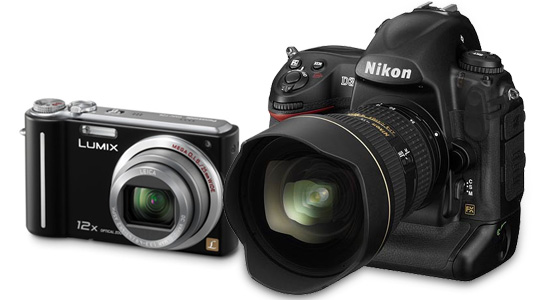 Manila Camera Buying: Pocketable camera or a DSLR?
As per November 1, 2012, these cameras which I recommend are all newly released or the previous model (one generation lower). It is important that you get the latest camera as the technology for these cameras get phased out rather quickly. Buying a camera with a three-year old technology will make it look very, very quaint two years from now. I will not discuss in full detail why I recommend these cameras as personally I don't use them. So these recommendations are based from the photography reviews I read online. Google about these cameras if interested.
For pocketable cameras, go for cameras which have manual settings (they have a shooting mode dial on top). Why get a pocketable camera over a DSLR? Simple: you need a camera on the go, which you can take with you everywhere in your pockets! When buying a pocketable camera in Manila, I recommend these newly released cameras:
Manila Camera Buying: Canon G15's retail price is around P23,000. The Canon G-series are always great, picture-quality-wise, but some find them too expensive. If you want a cheaper model, try Canon G12 which retails here for about P17,000.
 Manila Camera Buying: Panasonic LX7 is cheap but boasts of f/1.4 aperture, which means it's great for indoor photos! Its price here is about P19,000. Personally, I recommend LX7 over the camera model above. Still expensive for you? Get LX5 for only about P14,000.
Manila Camera Buying: The Sony Cyber-shot RX100 is, they claim, the best EVER pocket camera ever released. Why? Because it has the one of the LARGEST SENSORS of any pocketable camera– it's a one-inch sensor! It's large that it's getting close to a full-frame, which is the rumoured sensor of the RX1! What does that mean? Better picture coverage and better performance for indoor photography. How much? It's just about P27,000. Many people go gaga over this one. I normally don't recommend Sony cameras in general, but this one is EXCEPTIONALLY AWESOME.
How about  DSLR cameras? Do you really need one? DSLR buyers are usually the type of photographers who want to invest on better cameras which can be flexible to be able to get more 'advanced type of photos.' If you are also interested to have more wow photos and maybe thinking of going professional someday, of course, DSLR camera is THE photography camera to have.
There are three types of DSLR cameras: entry level (cheaper ones, light and great for hobbyists and travellers), midlevel (for those who are interested to level up their photography skills, serious enthusiasts and need flexible cameras for different types of photos), and professional level (heavier cameras used for heavy-duty photography, mostly recommended for advanced enthusiasts or professional photographers).
I would recommend also that you go for either the Nikon or the Canon camp. Both of these brands are great, but let me simplify the difference for you. Nikon tends to be cheaper with the entry level but expensive with the most professional ones. Canon is definitely more user-friendly as the external buttons are present and consistent, while Nikon goes crazy with the buttons with every model released. They say that Nikon is better for hobbyist and outdoor enthusiasts because of more faithful colors in the photo output, while Canon is the trusted brand of professional portraits photographers because the skin tone usually looks warmer (or better) for some photographers. They say however that Nikon DSLRs are more durable than Canon's. And the differences go on and on.
Summary: either Nikon or Canon, you'll be okay. Why not the other brands? Because the communities for the two brands are  better and larger, plus there are more available products and accessories of the two brands here in the Philippines.
Manila Camera Buying: For DSLR cameras of all levels, here are my recommendations: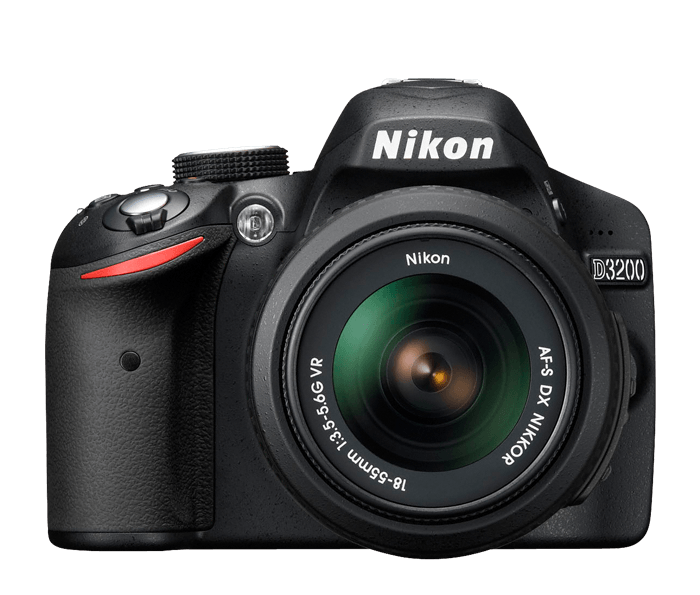 Manila Camera Buying: the Nikon D3200 is the latest, lowest entry level in the DSLR series; however, it is a mighty small beast! The sensor boasts of 24.2 Megapixels, and recently hailed as having one of the best sensors ever released for an entry level camera by DXOmark. It costs only around P24,000 with an 18-55mm f/3.5-5.6 kit lens. Buy this! Or if you can wait a little bit longer, Nikon is rumored to release D5200 this month. Watch out for that. It would probably cost about P5,000-P8,000 more.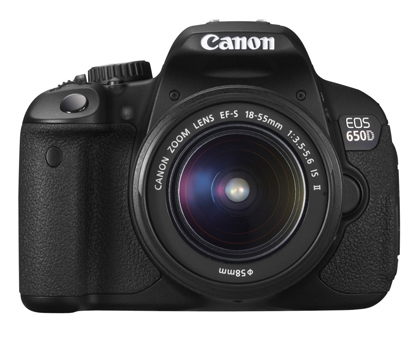 Manila Camera Buying: the Canon 650D boasts of a swivel-screen, which is great if you want that. It boasts of 18.0 Megapixels, and as aforementioned, is easier to use than Nikon entry-level DSLRs. The price with an 18-55mm kit lens is more expensive at P32,000, but its picture quality and ease of use are worth the extra money.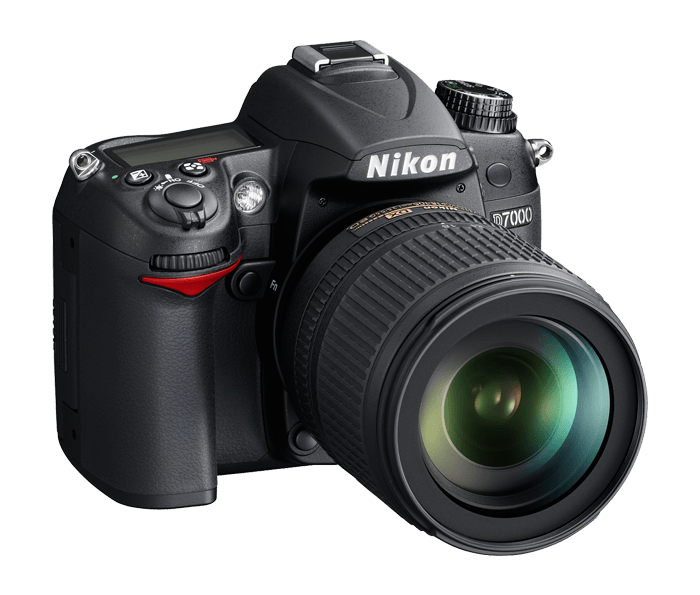 Manila Camera Buying: Buying a midlevel DSLR camera? The Nikon D7000 replaced one of the most popular and formidable camera Nikon has released, the D90. The D7000 is superior on so many levels; the sensor is EXPEED2 , which produces amazing low-light photos. It has 16.2 Megapixels (mostly because it was released about two years ago already, but it's still an amazing camera). It costs around P47,000 with the 18-105mm kit lens. Do not buy the Nikon D300S, about P55,000 or more, body only, as it is due to be replaced next year with the upcoming Nikon D400.
Manila Camera Buying: The Canon 7D is sometimes seen as a professional camera, but I beg to differ, because at price point and with its capabilities, it matches the Nikon D7000, which is considered as a midlevel camera. My brother, a proficient wedding photographer, loves his Canon 7D. The price of this camera with an 18-135mm kit lens is more expensive at around P63,000, however if you buy only the simple kit lens 18-55mm, the price would go down by P10,000. It's an awesome camera, has great gripping, fantastic video capabilities, and 18.0 Megapixels. You also might want to consider the Canon 60D, which is about P37,000 only with an 18-55mm kit lens.
 Manila Camera Buying: This camera is my new baby! The full-frame cameras of Nikon now begin with the smallest and most affordable FX camera, the new Nikon D600, which was released last September. What I love about this awesome camera is its performance with low-light because of its amazing EXPEED 3 sensor. It's the best alternative to buying the more expensive Nikon D800 and D4, but I believe it's THE BEST professional camera to buy these days because of its significantly lower cost (it's about P87,000, body only), since the professional full-frame cameras had been tagged with more than P100,000 before the Nikon D600 came along. I'm very biased for this camera, but I say that this has been the camera I've been waiting for all my life. If you have more money, go for the Nikon D800, which costs about P130,000, body only.

 Manila Camera Buying: Canon has yet to release its answer to the Nikon D600 with their Canon 6D, to be sold this December. However, from the hearsay and rumors I've read, they say that the 6D is quite underwhelming especially with its AF settings. So, I guess I would recommend the higher and more robust Canon 5D Mark III. The reviews of this full-frame camera have been glowing and a lot of people praise its vast improvement over Canon 5D Mark II. It's currently available for around P130,000, body only. Or wait for Canon 6D, which will retail in December for about P87,000 approximately.
 I'm 100% sure, you should be drooling by now. Haha! So where should you be buying these cameras? Two places: Quiapo and online.
You might want to take a trip down to Hidalgo, Quiapo (near SM Quiapo), and head over to these three stores: Mayers, Watsons, and Henry's. These three have relatively similar price offerings, but it's actually an interesting experience to haggle and win the deal. Watsons and Henry's tend to be nicer of the three sellers, because Mang Ramon of Mayers is notorious for being, uhm, difficult to deal with. But if you want to get good deals, here's a very weird tip for you: go early, they open at around 10 AM, be a 'bueno-mano' customer, wear something red, and bring a Chinese friend. No kidding. 🙂
Scared of Quiapo? You might want to visit the Henry's store in Glorietta 5 and TriNoMa. I heard also about a good shop in Robinson's Pioneer mall called Jep (or is it Jeps?) camera store.
For online shopping, the two most popular choices are
kimstore.multiply.com
and
dbgadgets.multiply.com
. These two tend to be quite busy since they sell other stuff apart from photography gadgets. I recently bought from another online store,
onestopshopgadgets.multiply.com
, and the owner, Grace Co, is very, very friendly. She prioritizes photographer clients, and, if you buy a camera from her, you can avail discounts for
my photography lessons
. Cool deal, eh?
In my next article, I'll be discussing tips on buying camera lenses. If you want more tips, advice, or if you need some photography lessons, head over to my website,
SirNicolay's Photography 101
, and enroll!
I give exclusive 10% discount on special package promos to WhenInManila readers. 🙂
So When in Manila and buying your camera in Manila, just follow these tips and you'll be fine. Should you have any questions or comments or additional tips, please leave a comment below.
Manila Camera Buying 101: How, What, Why, Where to Buy Cameras in Metro Manila
[fb_instant_article_ad_01]?