When in Manila and looking for something new to introduce to your palate, head over the nearest Figaro branch and feast on their latest menu addition. Starting today, Figaro will be serving their new line of dishes – Gourmet Feast by Figaro.
Pork Salpicao
This dish was true to its name. The tender, bite size cuts of pork were very garlicky – each bit is a burst of garlic and salpicao sauce. Figaro's Pork Salpicao  comes with a serving of tuna macaroni salad, slices of French baguette or steamed rice, and a slice of their featured pastry. The salad balances off the garlic in the salpicao just right.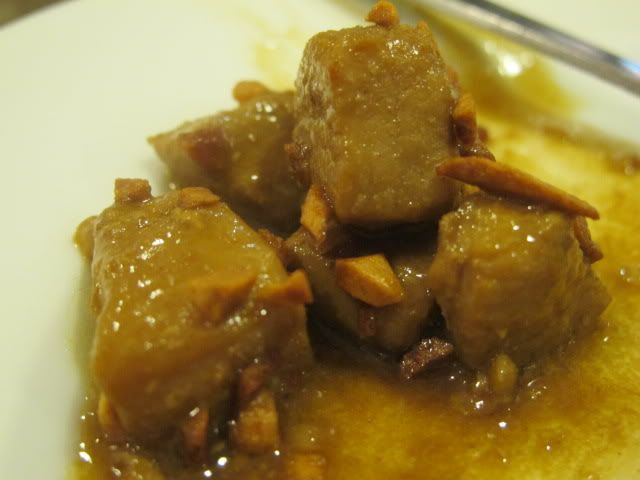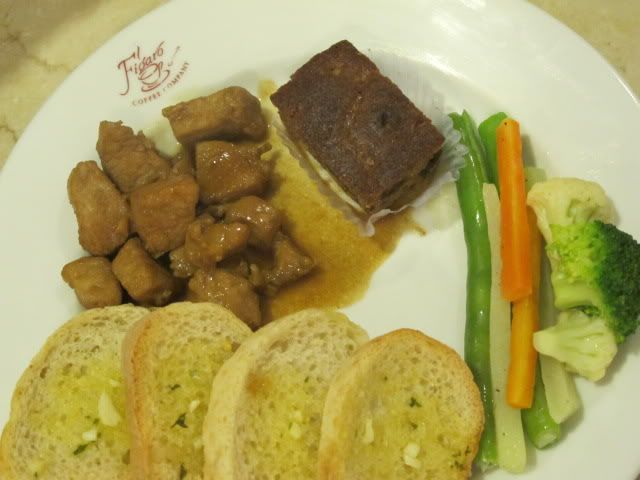 Pork Salpicao – PhP 265
Bacon Wrapped Asparagus
I know, I know. Bacon is just too awesome to be ignored. Thanks to Figaro, this heaven-in-a-strip can now be enjoyed by the health conscious and foodies alike. Their chef's take on asparagus and bacon? Wrap 'em together, they say! The Bacon Wrapped Asparagus is a generous serving of fresh, crunchy asparagus wrapped in sweet salty bacon, drizzled with Terriyaki sauce. This meal is tempting and too hard to resist!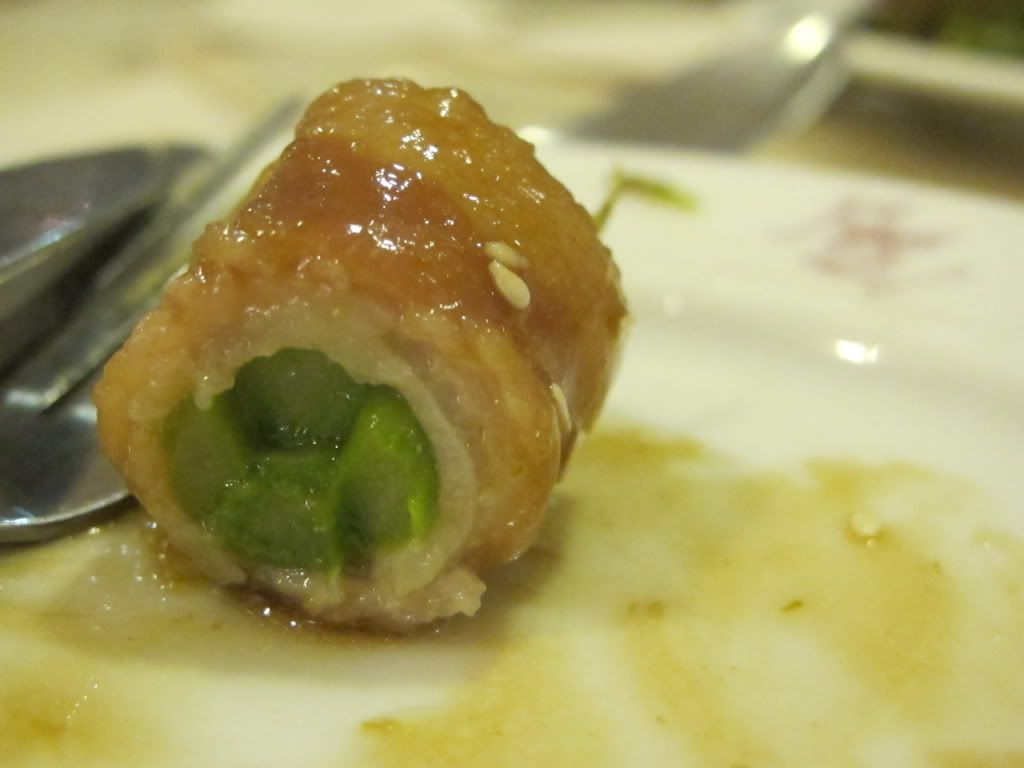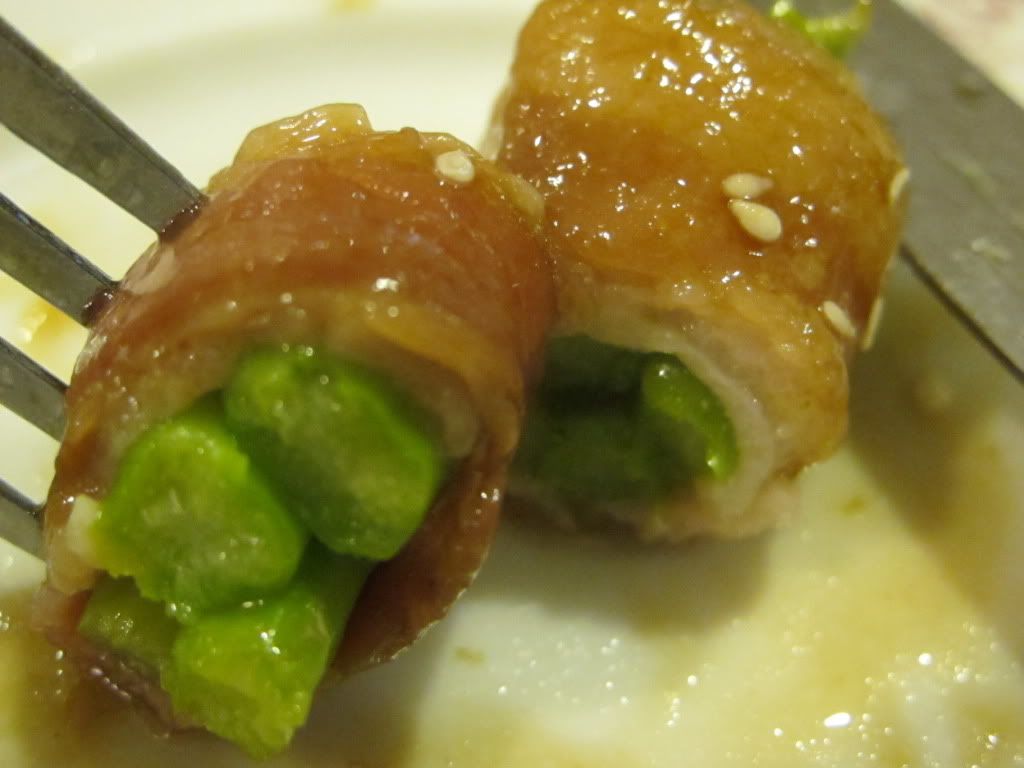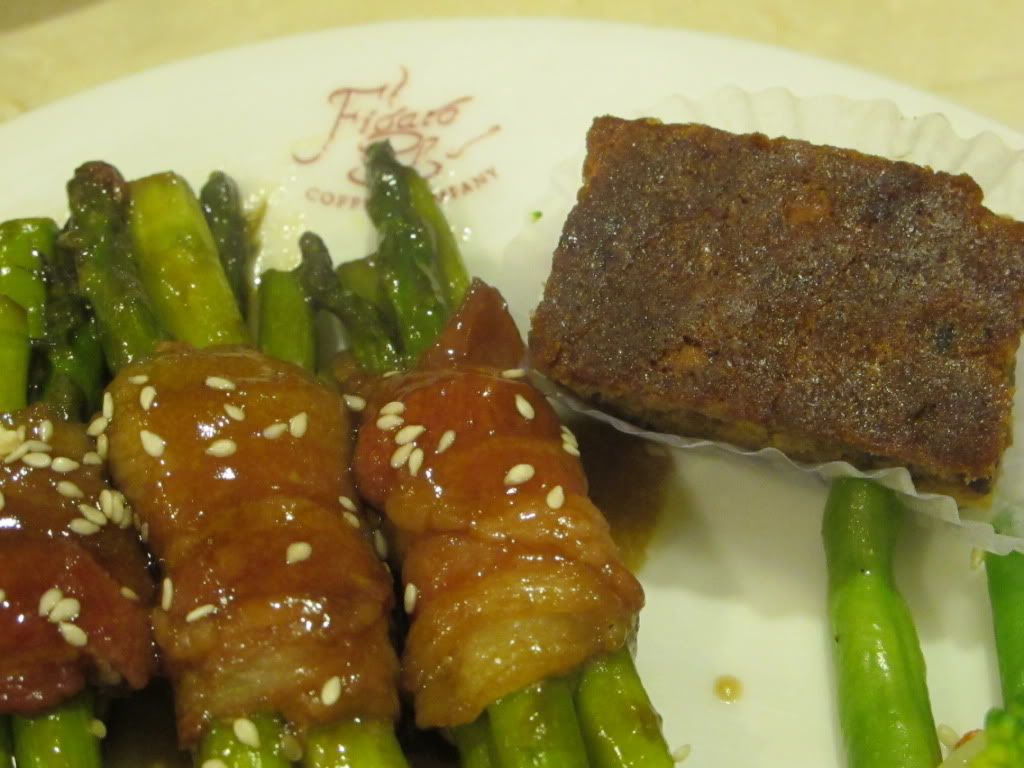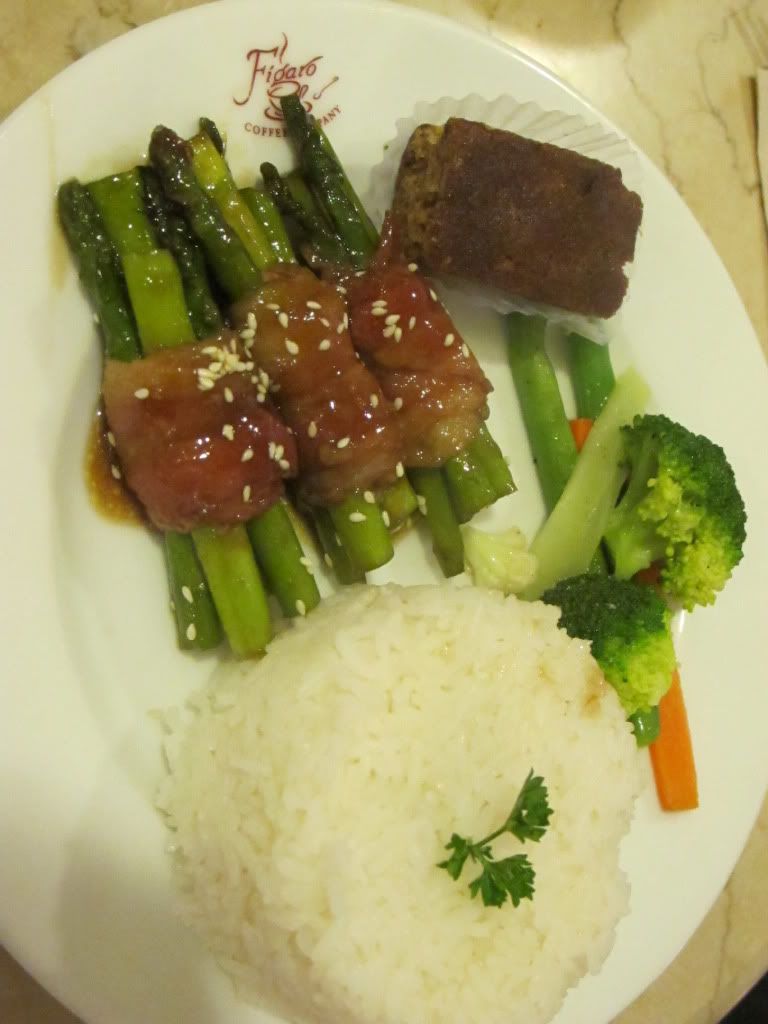 Bacon Wrapped Asparagus – PhP 265
Fish Steak
Choosing tuna and tanigue over cream dory and sole fillet is a smart move by Figaro. They have veered away from the usual fish glorified by most restaurants. This is a fresh cut above the rest, I must say. You can taste the olive oil and lemon juice in each bite. The spices were not too overpowering, and the hint of wine completed the taste bud experience. If I were allowed to choose a favorite, I'll go for this one.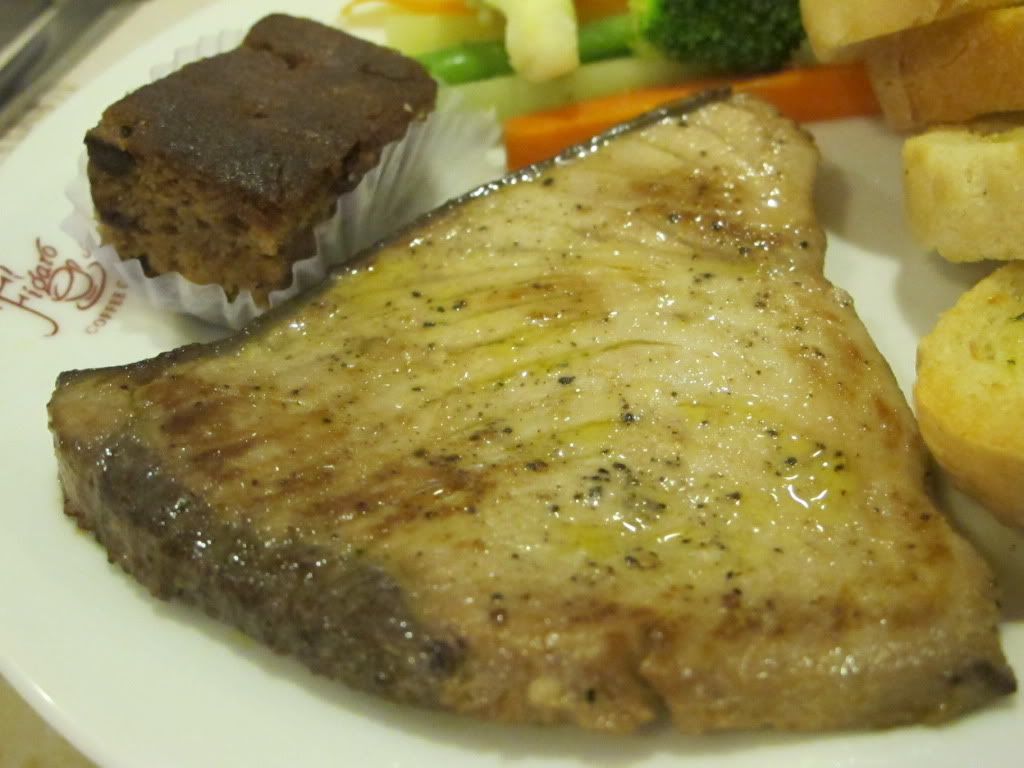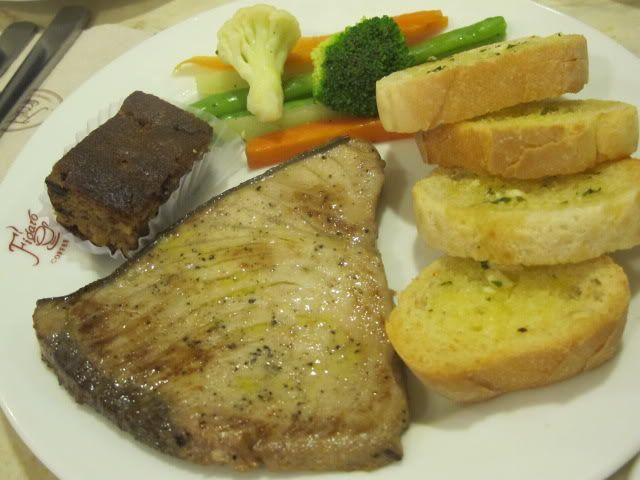 Fish Steak – PhP 265
Depending on the season, Figaro's Fish Steak will be a serving of either tanigue or tuna.
Both the Bacon Wrapped Asparagus and Fish Steak come with steamed rice or French baguette, buttered vegetables, and a slice of their featured pastry of the month.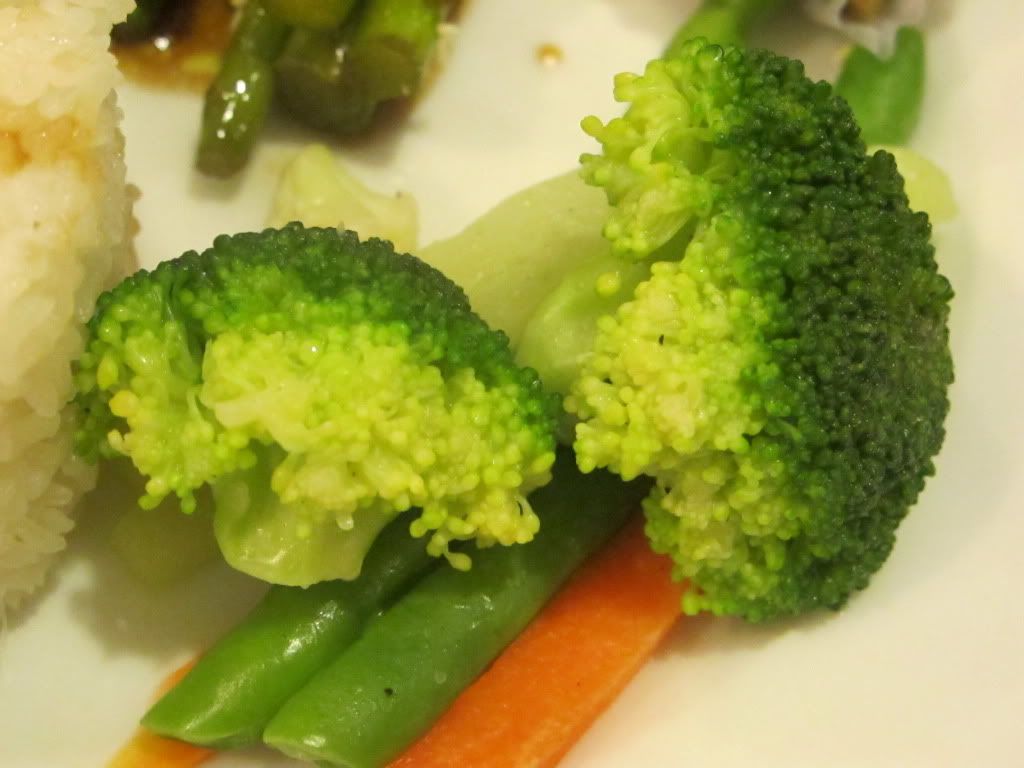 Fresh, crispy, steamed vegetables come with every meal.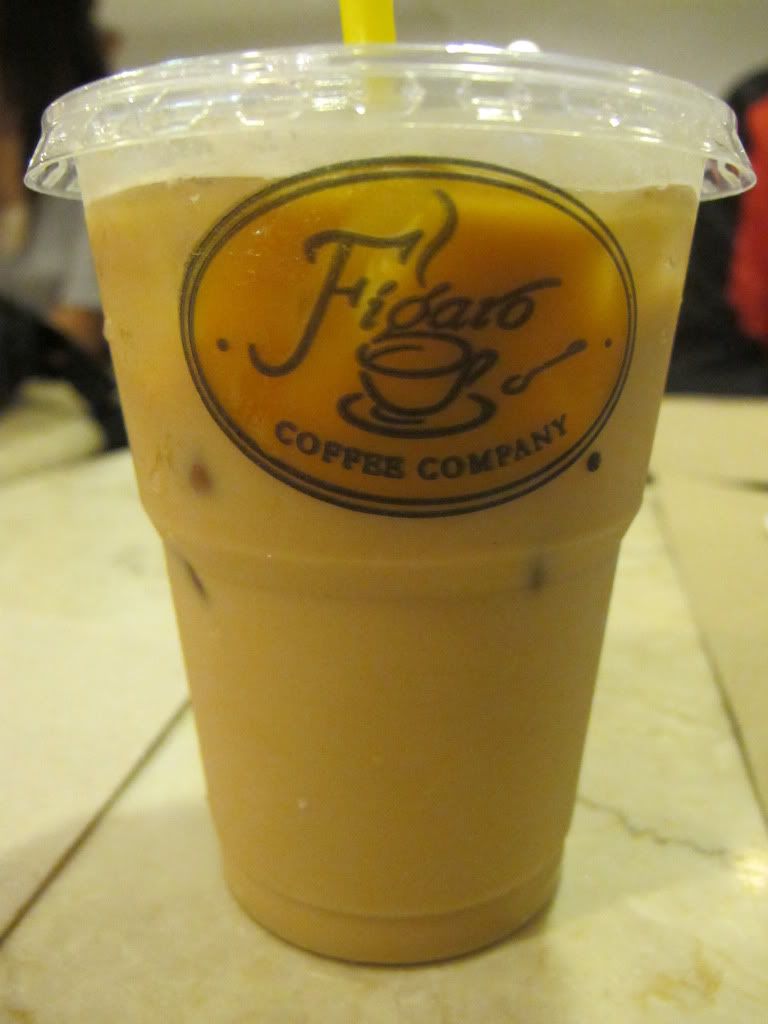 Coffee goodness!
Figaro's Gourmet Feast will be available in selected branches starting today, and will be served in all branches in Manila by August 23. So when in Manila and looking for reasonably priced gourmet meals, head over to the nearest Figaro.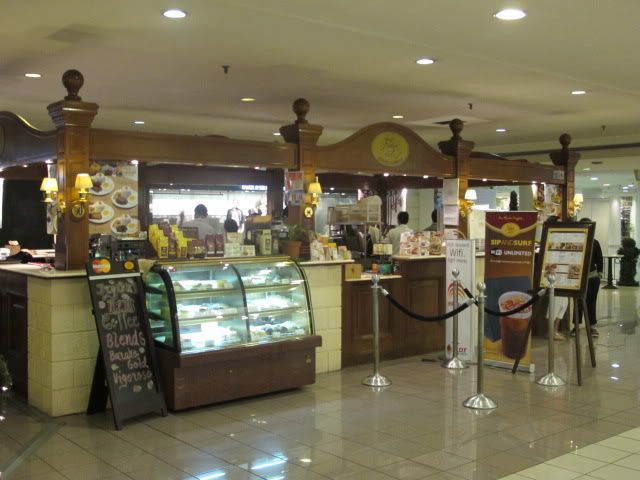 Figaro Shangri-La Manila
Figaro Coffee Company
(632) 635-2132 (632) 637-5969
info@figarocoffee.com
Figaro Coffee Company Launches Gourmet Feast by Figaro at Shanri-La Mall Manila