Miss Doris Bigornia, also known as 'Mutya ng Masa' has finally broken the silence since the 'no manners' issue about her, together with her daughter, Nikki, during the concert of The Script in Mall of Asia Arena.
The journalist posted the status in her Facebook account contradicting the statement given by Mr. Richard Lim, who allegedly accused Bigornia for being insensitive, and saying hurtful words ('WALA AKONG PAKI KAHIT MAMATAY 'YAN D'YAN', as quoted by him) in Lim's son in the event.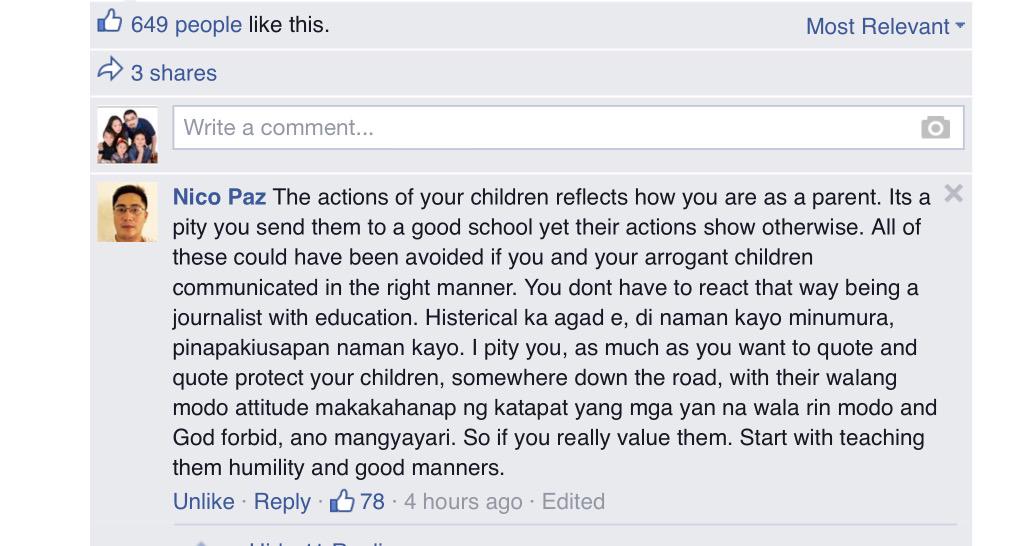 The said status instantly became a trend, and netizens have different reactions regarding the issue. However, there are always two sides to hear in a story and people have yet to consider it.  What do you think of this news? Sound off below!
[fb_instant_article_ad_01]?