D&D Custom Guitars: Dare To Dream with Affordable First-Rate Quality Guitars 
A musician usually attributes great music to two things: good vocal interpretation and nice-sounding instrumentals. Music is an innate fixing in the life of Filipinos– with a robust share of singing voices,  instrumentalists, or both at once. Nowadays, talented musicians who create their own music are across the board. There are a few hard and ideal requisites a composer needs in writing a song: inspiration, a creative mind and an instrument. The latter, most of the time, is a guitar. Of course, an excellent-sounding guitar is a prime though. You can find some affordable acoustic electric guitars, but sometimes, those of high quality are expensive. This triggered musicians Daren Sy Lim and Daniel Crisologo to venture into making world-class guitars at affordable prices, hence the birth of D&D Custom Guitars, the name of which was derived from their initials.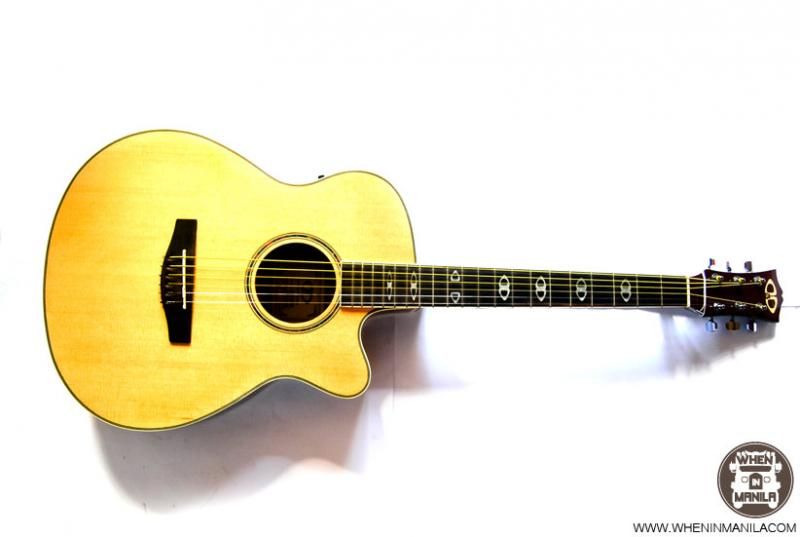 The owners' goal is to provide Filipinos with a brand whose instruments are at par with the first-rate quality that imported guitars have – composition- and sound-wise – while still resting in an affordable price range. They even put out a line of guitars under $500 at The Sound Junky. Best of all, they're locally made, giving much more acclaim to the dexterity of Philippine manufacturers.
Their top-of-the-line roundup of guitars include steel and nylon-stringed acoustic guitars and an extensive set of electric guitars. Just recently, slim body and narrow neck guitars were newly introduced to the line. Made up of a match of mahogany and spruce partnered with a rosewood fingerboard, a D&D guitar is a pleasure to play for any guitarist. More than that, something more to look forward to are D&D's electric and bass guitar series and other accessories, which are currently in the works.
When asked what would make us prefer D&D Custom Guitars over others, Daren Lim, one-half of D&D related, "D&D Custom Guitars is different because we design our own guitars from scratch. Daniel Crisologo, our lead designer, makes sure that our guitars are not only aesthetically pleasing; but very playable, as well. Quality and attention to detail sets out our guitars apart from others. We believe that our designs can match any guitar abroad."
His answer deciphers the brand's core competency as even a lineup of artists favors the brand, starting with Barbie Almalbis. To this date, they have more than 20 artists in their roster, including Manuel Legarda, Darius Semana, Gabriel Cheekee, Wally Gonzales, Carlos Tanada, Paul Yap, Bullet Dumas and Inky De Dios, among others. These ambassadors mostly have their own custom-designed guitars, which D&D hopes to do for clients someday soon.
D&D guitars are loved my many musicians because of their playability. Whether it is plugged or unplugged, a D&D instrument sounds well enough – an attestation that will claim that you've invested in the right product. You won't have to settle for cheap-priced guitars that have poor sound quality and will make your instrumental sound wrecked.
Experts should surely know which guitar to choose for themselves, but in case newbies need some tips, they recommend the D&D Starter guitar, which is made of a spruce top mahogany back and sides, geared with a passive eq with volume and tone control. If you prefer more advanced models, the list to choose from include the Maharlika, Malaya, Supremo and Django. At range of P5,900-9,500, a D&D guitar is a good investment for a starter. Light to the touch, big in sound, there's no best word to describe a D&D guitar experience than this: FUN.
As if a musician was picking her weapon of choice, D&D's staff gave me a freehand in choosing the guitar that's best for my liking, so I picked the Grand Auditorium 2, with the following specs that I got drawn into: full digital signal processing system, 3 band EQ chromatic tuner,1-9 user setting memory, and the most exciting among all, built-in 16 effects.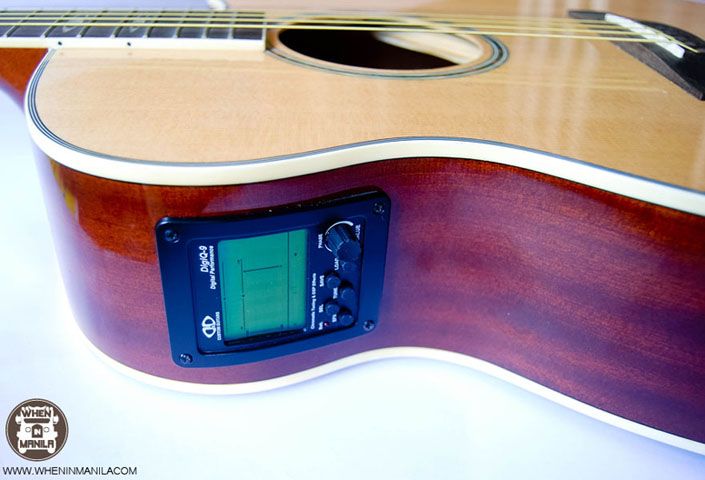 What better way to experience a product's exceptional quality than to try it, right? An acoustic song cover was the closest idea to let the guitar speak of its fine sound. I'm not a guitar player myself, so I had to ask Soul Decaf's guitarist, Chris Icmat, what he thinks of the guitar. All I heard were good words and praises.
The Grand Audi 2 was the perfect equipment for the genres we cover: Acoustic, Light Jazz and Soul. Since we're not a full band, its built-in effects contribute a lot to the quality of music we produce. Watch our acoustic version of Robin Thicke and Pharrell's Blurred Lines above using a premium D&D acoustic guitar, recorded with special assistance from TAB Lights & Sounds, who gladly lent us their studio for our location.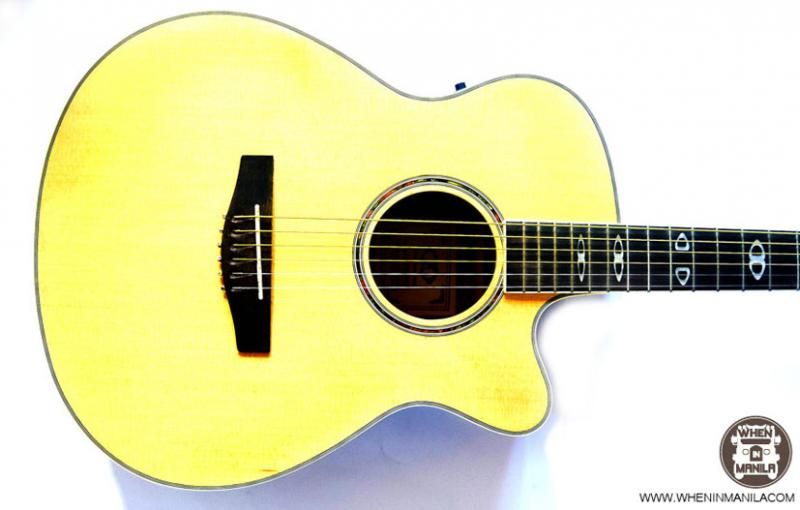 Passion spreads like wildfire when a musician plays an instrument that looks and sounds great at the same time, and that's what D&D Custom Guitars is all about. Although already considered a mainstay in a musician's lexicon, their tagline, "Gusto kong mag-gitara", makes the brand within reach for any musician, whether aspirants or pros. So, if you want to unleash the inner rockstar in you or play and chant to the most mellow acoustic songs, pick a guitar from a brand that's at the cutting edge of the industry: none other than D&D's Custom Guitars.
Are you a camera aficionado? Check out the Fujifilm X Series here: Fujifilm X Series: The Return of a Sleeping Giant
D&D Custom Guitars

JG Building, C. Raymundo Avenue, Rosario, Pasig City
Facebook: https://www.facebook.com/ddcustomguitars
D&D Custom Guitars: Dare To Dream with Affordable First-Rate Quality Guitars
[fb_instant_article_ad_01]?