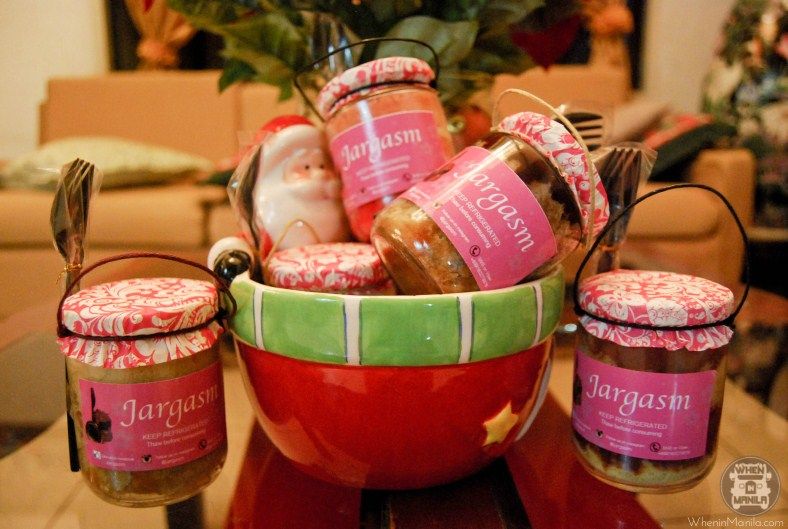 Eating Sweets Made More Fun through Cakes in a Jar by Jargasm
When in Manila, you will be greeted with a hefty share of sweets and cupcake shops all around you.  Who could resist the fancy icing, extra rich cream cheese, delectable flavors and luscious sweetness that a cake emanates? I am a chump for sweets myself, which I would consider my comfort food.  But how equally fun can it be to find a new discovery of cakes in a jar?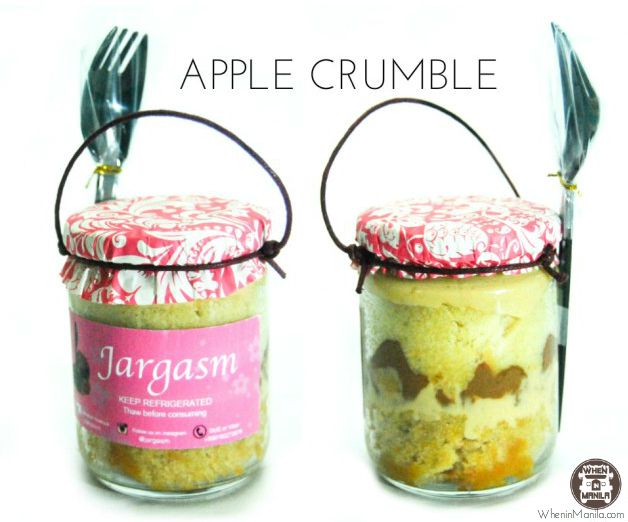 Jargasm is the newest talk of the town for having state-of-the-art sweet cakes stuffed inside handy glass jars. Instead of the usual cupcakes, the idea of producing something that's unique and wise at the same time came in a flash. It is the first of its kind in Pampanga.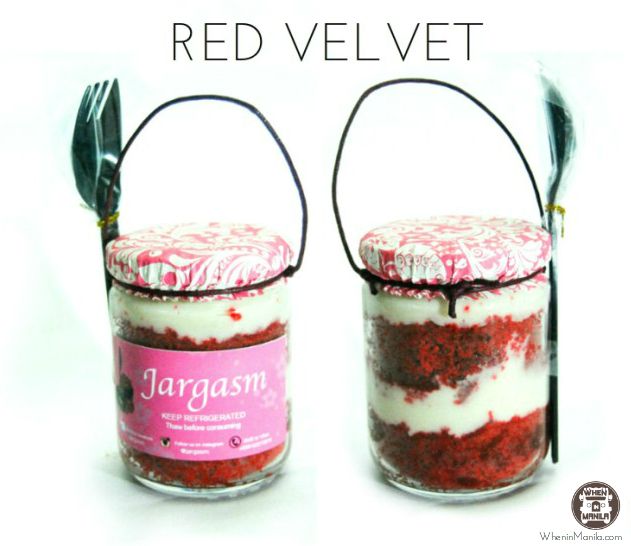 When asked how she started with this clever idea, Ems Bernardo, owner of the business, shared that she thought of something creative, extraordinary and something that would cater to the mass market. She initially started receiving 10 jars per day, until the market's reception for her products derived a likable response. Jargasm now furnishes around 100 jars per day.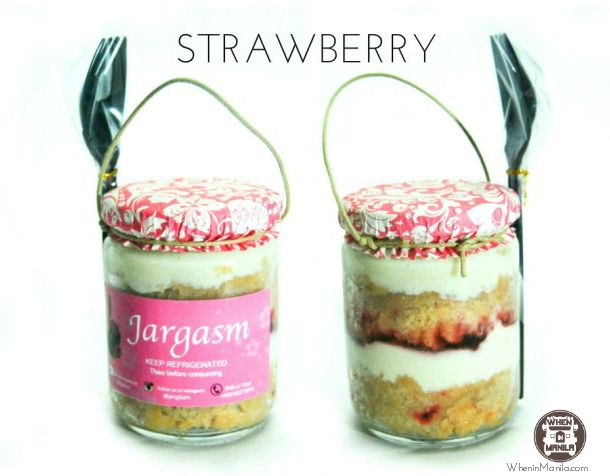 Jargasm started just around a month ago, yet it has gained a multitude of trusted buyers who often recur to purchase more and more. This ascertains the obvious patronization of their goodies, and on top of that, it goes to show that they make scrumptious cakes that deliver satisfaction.
Get enticed by their 7 delectable flavors: Red Velvet, Blueberry, Strawberry, Reese's, Apple Crumble, Choco Banana and Ombre (Vanilla). It was my pleasure to taste all flavors provided by them. As I opened the jars to have a taste of every flavour, I couldn't resist but devour more. Personally, their red velvet jarcake stands as my favourite. It is chock-full with cream cheese filling, which makes you enjoy the cake even more.
The other flavors also give a mouthful of satisfaction. In the coming year, sweet lovers will absolutely delight in anticipation as Jargasm releases their new concoctions including something you might not deem possible: Jack Coke. Yes, that's a fusion of Jack Daniel's and our favourite cola!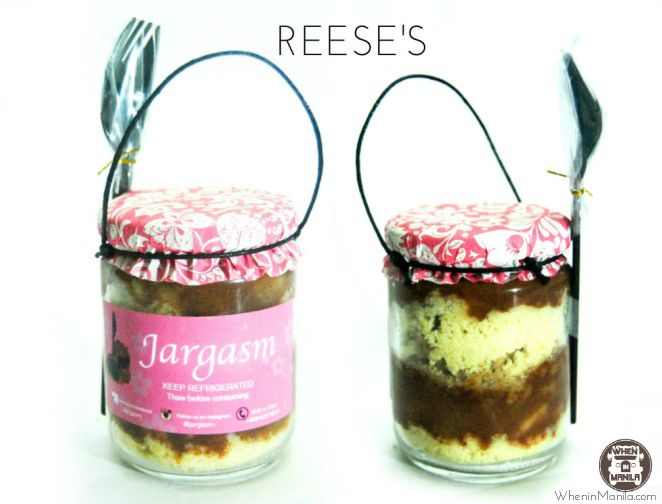 Nowadays, innovation is indeed in an impressive rise, be it in product, service or food ventures like Jargasm. My tip: these sweet cravings are great gift suggestions this Christmas or they may also be a perfect tonic when stuck in traffic or hassled by the rush hour especially When in Manila. Enjoy eating while you're on the go and experience foodgasm with Jargasm's cakes in a jar.
Jargasm accepts customized orders for corporate and birthday giveaways and ships nationwide.
Cakes in a Jar by Jargasm
Twitter/Instagram: @jargasm
Love bread? Check out  Harina Artisan Bakery's  review here: https://www.wheninmanila.com/harina-artisan-bakery-your-bread-leveled-up/
Cakes in a Jar by Jargasm – Eating Sweets Made More Fun!