The first time I ever heard of Halsey was when she shared a duet performance with the one and only Brendon Urie of Panic! at the Disco during Coachella 2016. That was it.
At that moment, I was pretty chill. OKAY, NOT SO CHILL because who the hell is this girl and why did she deserve to share a moment like this? It was her show, but still. Haha.
Moving on, I started to check out her music and pretty much everything about her. She dyes her hair and wears colorful wigs, so that's a big plus. She grew on me because I could relate to her on some levels – and I'm sure you will, too. Let's list some of those levels, shall we?
5 Halsey Moments We Can All Relate To
5. When we're super stressed out, we do crazy experiments on our hair.
It usually happens when I get scolded or something awful happened. I pick up some scissors and chop my bangs or at least 5 inches of my hair to let off some steam. Bleach and dye follow next.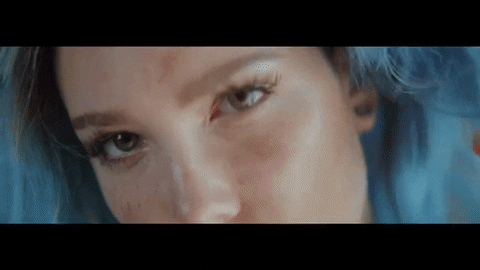 Halsey was known for her long blue mermaid hair. In 2016, she shaved it all off and sported a pixie cut.
"Shaving my head was important to me because I needed to be able to prove that I could still love myself if I did it. – Halsey
4. She raves and fangirls every moment possible.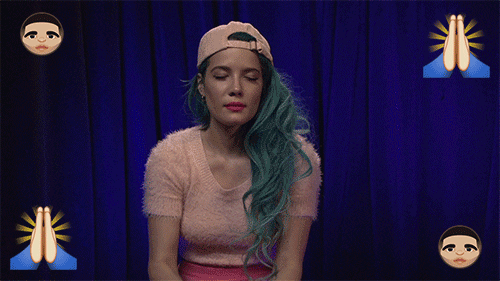 Same, gurl, same.
She's a real fangirl of Panic! at the Disco and that really touches my heart. I'm proud of her. Of course, I have proof for that. She's so cute. Hahaha
If I were rich, I'd fly to every concert venue of Panic! at the Disco, too. I swear. I'd make it my life's purpose. Haha.
3. She's terrified of people.
Remember when we used to be the child pop star in the eyes of everyone we knew? Guess what? They've already forgot about that and now, they throw all these hurtful comments and snide remarks.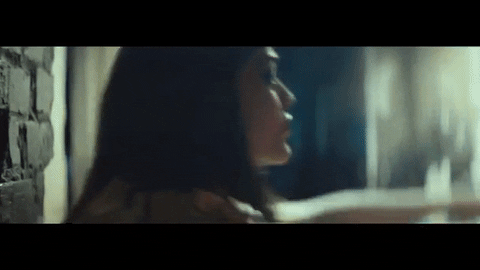 Now, we can't stand being in the limelight. We just roll into a ball and stay in our bedrooms while thinking that the world hates us even if it doesn't.

While at the peak of her career, Halsey still experiences all sorts of emotions that normal people do like anxiety. She has also shared that she has bipolar disorder.
I think showbiz personalities experience this more often than the common folks. Everywhere they go, they have to keep up appearances, and they can do no wrong. They have to be this perfect figure everyone looks up to or else, the world will flip upside down.
2. She hates movie characters with a passion.
SAME.
1. She knows them awkward dance moves well.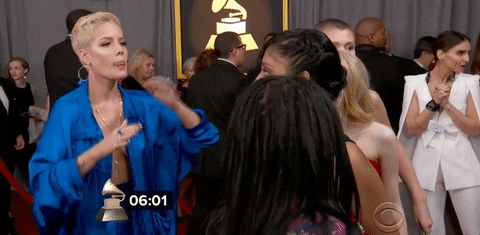 Don't deny it. We've all done it. We're just not caught on cam. Hahaha.
Think she's cool? Wanna be her friend? How about joining her at her Manila concert on August 10 at the Araneta Coliseum?
Tickets for her concert at the Araneta Coliseum are now available on Ticketnet.
Are you excited for this?