(The contents of this article are the experiences of the writer only. TW: This article mentions body image issues and body dysmorphia.)
Just like thousands of other people under quarantine, I decided to try the Chloe Ting Challenge. And no, not just one, but two. I did the 25 Days Hourglass Challenge and then the 5 Week Booty Challenge and guess what? I didn't get results and I'm totally fine with it. Here's why.
Before I continue, keep in mind that I'm no fitness expert, but I love having an active lifestyle. I do martial arts. I'm a mountaineer. And pre-COVID-19, I used to go to the gym every week. I wasn't going to allow quarantine to ruin my active lifestyle. So, like many others, I turned to the Chloe Ting Challenge.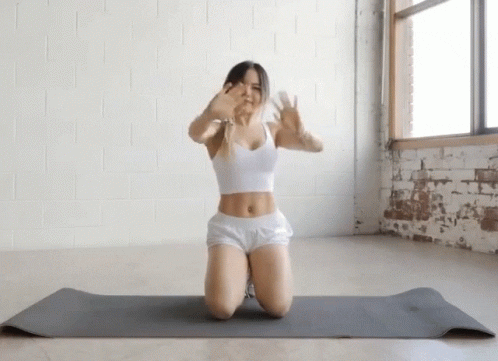 Chloe Ting GIF from GIPHY
If you haven't heard of Chloe Ting, she's a fitness YouTuber famous for her home workout videos. You can find an overwhelming number of YouTube videos, Instagram stories, and even TikToks under the tag #ChloeTingChallenge. These consist of thousands of content made by people who have tried her programs and have gotten results, which are amazing by the way. So, starting my journey, I felt pretty confident that I'd get the same results as these people. I was wrong.
(ALSO READ: 17 YouTube Channels to Subscribe to for Your Daily Workouts at Home)
First of all, I made sure to follow the program day by day as scheduled. During my "active rest days", I would do some yoga. When it came to dieting, I'll be honest with you: I didn't necessarily "eat clean". This was mainly because I didn't want to deprive myself of good food during this time. However, I did lessen my food intake and tried my best to eat only when I was hungry. I had good days and a lot of bad days. The first few weeks of the program were the hardest for me mentally, especially when I realized there was little change in my body.
I found Chloe Ting's workouts to be quite average compared to the workouts I used to do while training martial arts, so I wasn't too surprised my body wasn't changing. However, my performance was still altered because I was living a pretty sedentary lifestyle during the first week of ECQ. So, when I decided to work out again, I definitely thought this would've made a difference. I kept watching other people's videos and seeing their before and afters gave me hope, but they also made me feel a tad bit insecure. I constantly took pictures of myself and stared at myself in the mirror, hoping to see some big change; but I pretty much just looked the same.
It didn't help that I was constantly stressed by seeing bad news online and there were days when being insecure took a heavy toll on me. I've dealt with body image issues before and there were times I would starve myself and train six times a week for three hours straight that I would end up dizzy in the comfort room of our gym. It was kind of scary thinking that I was going to fall back into those bad habits.
I kept telling myself that I was going to come out of quarantine with Chloe Ting's body. I wanted those abs. I wanted that hourglass body. The longer I did the program, though, the more I realized I shouldn't be so worried about how I look and should instead focus more on how I feel. I'm not saying that Chloe Ting's workouts don't work because they do – thousands of people have confirmed that – but  they will only really work if you eat clean – and I wasn't. Like I said, food was one of the few things keeping me sane and I wasn't going to let it go. I didn't want to obsess over how I looked and what I was eating while there was a pandemic going on.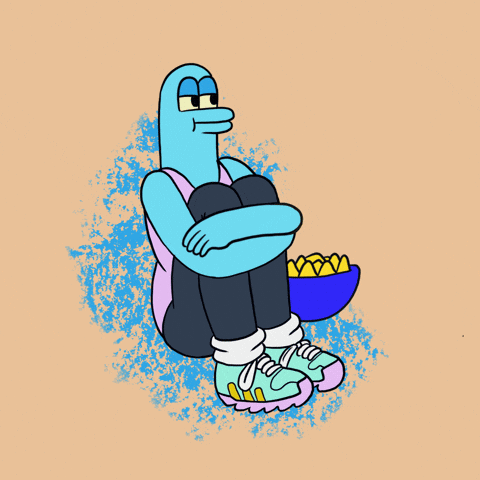 GIF from GIPHY
So I stopped thinking of it as a means to beat myself up into having that "perfect" body. Instead, I did it to have an active routine and stay healthy. I cared less about what I was going to look like and cared more about keeping myself fit both mentally and physically. I didn't get an hourglass figure and I didn't get abs, but I honestly couldn't care less about it now. I'm proud of myself just for being able to finish the challenge and still sticking to my routine up until now.
Yes, I didn't get the physical results I wanted; but at least I found a way to be active. Hell, I've been active for years and I've never had that "perfect" body. The way our bodies look doesn't always determine how fit or healthy we really are. We all can't look like Chloe Ting. Not everyone is genetically blessed to have an hourglass figure and a small bone structure. Everyone has their own body type, but that doesn't mean that we can't achieve a better version of ourselves either. It's just that we shouldn't put so much pressure on ourselves to try, especially while we're experiencing a pandemic. The most important thing right now is to keep healthy, and healthy doesn't always mean abs or an hourglass figure.
*ALSO READ: 8 Home Items You Can Use for Your #HomeQuarantine Workouts)
Have you guys tried the Chloe Ting Challenge? Share your experience with us!
Do you have a story for the WhenInManila.com Team? Email us at story.wheninmanila@gmail.com or send us a direct message at WhenInManila.com Facebook Page. Interact with the team and join the WhenInManila.com Community at WIM Squad! Join our WhenInManila.com community on Viber, as well!
[fb_instant_article_ad_01]?