It's undeniable that BTS is a big name in the music industry right now. They have been continuously grabbing a bunch of awards, breaking records, and gaining more and more fans – proclaiming themselves as ARMYs.
Their success is unstoppable. ARMYs around the world (that includes me) can't get enough of them.
With all of their achievements and incredible exposure to date, there is one golden boy who is extremely talented and astoundingly handsome who has shown significance in the huge success of the group. He is BTS' baby, the one and only "Golden Maknae", Jungkook.
Born on September 1, 1997, Jeon Jung-kook, the youngest member of BTS, is from Busan, South Korea. He is called the "Golden Maknae" because of his numerous impeccable talents. He is basically good at everything.
JK (as he is also called) has grown in front of the eyes of the ARMYs. He started as a trainee at Big Hit Entertainment at the age of 13 and debuted along with his hyungs in 2013 as one of the members of Bangtan Sonyeondan, now popularly known BTS.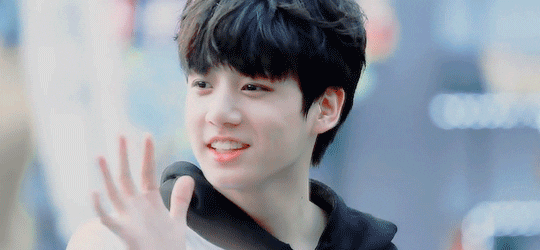 In every band or group, the youngest member usually has the smallest role, but that isn't the case for Jungkook. He may be the baby of the group, but don't get mistaken; this boy about the things this boy can do. He sure has a lot of things to show. Aside from his good looking visual, JK is multi-talented.
JK is recognized for both his singing and dancing talents. He was sent to the US by his agency to learn and train dance techniques. He is now one of BTS' lead dancers and kills it with his incredible dance moves every time he sets foot on stage.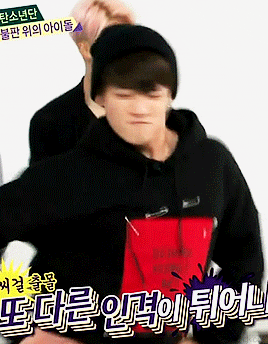 He is the main vocalist of BTS.
He can sing not just in Korean, but also in English, Japanese, and even Vietnamese. He has an excellent range that sounds amazing even without musical accompaniment. He has done multiple covers of songs by different notable artists, such as Justin Bieber, Charlie Puth, and Adam Levine. His song cover for Charlie Puth's "We Don't Talk Anymore" gained him recognition from the original artist. And guess what? JK and Charlie performed the song together at the 2018 MBC Plus X Genie Music Awards (2018 MGA) last November 6, which according to our cute maknae was a "dream come true".
Apart from getting the role as main vocalist, did you know that JK can rap, too? He is the sub-rapper of BTS. Jungkook liked RM's rap before their debut so much that he decided to join Big Hit Entertainment and eventually became a member of BTS. He even helped cover RM's parts when the leader was injured during some of their promotions. And guess what? This kid can also beatbox.
Jungkook can basically outperform 95% people on the planet. That's how impeccably talented he is. However, there are also a few talents this baby BTS has that are already known to ARMYs.  BTS' golden maknae has a great talent for drawing, for one. He has posted several of his masterpieces on their Twitter account and fans couldn't help but admire his work.
정국이가 그려준 정국이#JK#꾹 pic.twitter.com/KM3pHZpHbD

— 방탄소년단 (@BTS_twt) September 15, 2018
정국이가 그려준 그림#JIMIN#꾹 pic.twitter.com/dxLie6aPXQ

— 방탄소년단 (@BTS_twt) September 15, 2018
Kookie, as he is also known for, is also a videographer and has amazing video editing skills. He has shown his creativity as a filmmaker by compiling videos from their group's trips and dance practices and posting them on their YouTube channel under his director pseudonym "Golden Closet Film" (G.C.F.). He recently posted a clip of their behind-the-scenes dance practice for the 2018 MMA performance with his fellow BTS members in the dance line. Watch it here:
Jungkook spent his adolescence alone when he moved to Seoul as a trainee. He was barely a teenager when he entered Big Hig Entertainment. We all know that Jungkook is generally quiet and calm (even though he can be silly at times), but there's another side of him that he rarely shares. He was lonely when he moved to Seoul. In a TV show, he revealed that he has trouble opening up to people.
In an interview with BTS, leader RM revealed that Jungkook rarely opens up about his feelings and always says nothing is wrong even when he's having a tough time. He may not say it openly, but he always worries about his hyungs whenever they are going through difficult times.
He said: "Seeing the hyungs having a hard time is the only hardship for me". (Aaw, what a sweet baby!). And when J-Hope wanted to leave BTS, Jungkook cried a lot and told him not to. He is always grateful to his bandmates for raising him and helping him adapt to a new environment.
With the help of RM, he co-wrote his solo song "Begin" from their "Wings" album and dedicated the song to his hyungs. Jin also mentioned that Kookie cried so hard when he let the members listen to the song for the first time. In the group's short film "Begin", you might have noticed him mouth "hyung" while crying.  Jungkook is so lucky to have such caring and loving hyungs, but he is also the sweetest of the sweetest maknae to his older brothers. He is happy making the older members happy.
https://www.youtube.com/watch?v=nIbIZ1D4FVs
Jungkook is also good at sports, which he has shown through various TV shows and in Idol Star Athletics Championships (ISAC), where K-pop idols competed in a multi-sports event. He participated in track and field, wrestling, archery, and  bowling. He is also good at darts and is a taekwondo black belter. Whew! Kookie,What can you not do?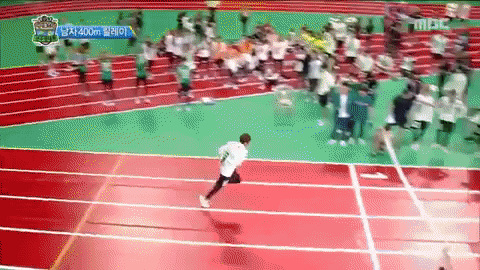 There are so many ways to describe JK: talented, creative, sweet, caring, extremely humble, hardworking, etc. He may be quiet at times, but this BTS maknae can also be very silly and savage to his older members. When not performing, Jungkook can be as funny as the other band members. This can be seen in BTS' TV shows and behind-the-scene footages. He can be so extra and ARMYs love this side of him.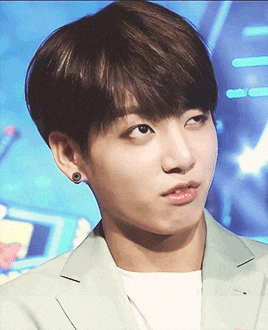 (ALSO READ: Who is BTS Member Suga?)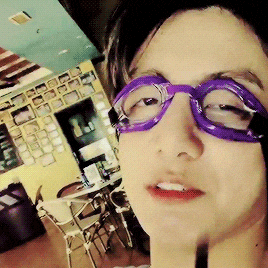 Bonus facts: Jungkook's BT21 character is Cooky (named after one of his nicknames) – a bunny who dreams of being strong. And did you know why his fans call him "bunny"? It's because he has bunny teeth and looks like an adorable bunny when he smiles. Since this nickname is a fan favorite, JK always wears bunny ears during fan meetings and concerts. How adorable! <3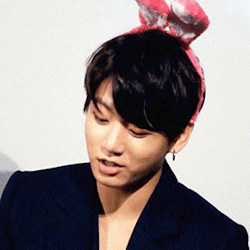 Who's your favorite BTS member?