Phenomenal boy band BTS has to be one of the world's biggest boy bands. And while these boys continue to soar globally, and their reputation in the music industry remains, let's take a moment to admire BTS' "swag master" Suga.
Suga, whose real name is Min Yoon-gi, was born on March 9, 1993 in Daegu, South Korea. He is part of the BTS rap line and is the lead rapper of the group. He is the second oldest member of the band. Known for his amazing rap skills, he is one of BTS' greatest assets because of his extremely notable talents and huge contribution to the group. He used to have a career as an underground rapper before becoming a K-pop idol sensation.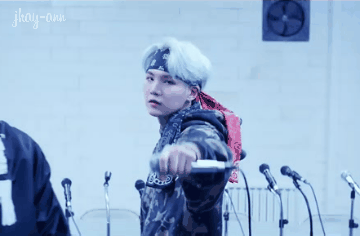 Suga got this nickname from their CEO because his smile is as sweet as sugar. Suga is responsible for writing, composing, arranging, mixing, and mastering his material. He originally joined BigHit Entertainment as a music producer and trained for three years with co-rappers RM and J-Hope before debuting as one of BTS' members. He wrote the songs "Jump" and "Tomorrow" during his trainee days.
Suga is very direct and quite blunt when it comes to expressing his opinions. He believes that honesty and confidence are major turn ons. He is a natural guy who does not have worry about anything. That's why he is called the "swag master" of BTS. He is the true definition of swag.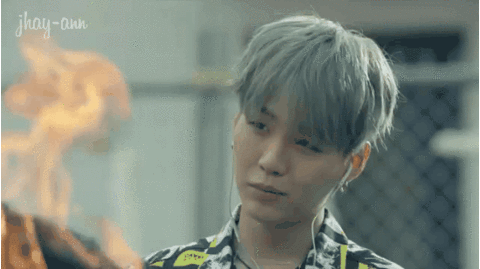 Suga might appear to have a cold personality on the outside, but deep inside, he is a caring and kind-hearted Yoongi who always shows his love to his fellow members and the ARMYs. If Jin is the mother of BTS, Suga is the dad of the group. He is in charge of fixing the things that RM breaks (seeing as RM is the master of destruction in the group). He changes the light bulbs, fixes the toilet, and does other dad duties in their dorm. His bandmates often call him "grandpa" because he loves sleeping and gets grumpy easily.
Since he is often seen sleeping, he was also given the nickname "Motionless Min". Bandmate Jungkook has also compared him to a turtle because of his slow-paced movements He even takes the longest time eating meals: about 20 minutes! Here's a fanmade video compilation of sleeping Yoongi:
Despite being savage, he also has a funny side which makes him cute. Yoongi always appears cute and adorable, though, especially when he is with his fans. He can definitely demonstrate his cutest aegyo (Korean term for cute display of affection often expressed through facial expressions and gestures) by simply looking cool on his seat. Watch this cute face-off battle of BTS members (spot a very cute Yoongi at 0:43!):
Suga is also described as a genius when it comes to his producing abilities and netizens have acknowledged this fact by listening to his masterpieces. He released his first solo mixtape in 2016 under his alias "Agust D". On the record, he discusses matters such as his own struggles with depression, OCD, and social phobia. Fuse TV rated it one of the top 20 mixtapes of 2016. He re-released his mixtape for digital purchase and streaming on February 2018 and it has reached #3 on Billboard's World Albums Chart, #5 on the Heatseekers Albums chart, and #74 on the Top Album Sales chart.
The self-titled mixtape "Agust D" was entirely produced by Suga. The music video for "Agust D" was viewed more than 1 million times within 12 hours of appearing on YouTube. So far, Suga has over 70 registered songs credited by the Korean Music Copyright Association. In January 2018, he was promoted to a full member of the Korea Music Copyright Association. Music-genius Suga is also a pianist who produces hiphop and R&B music.
Suga openly speaks about mental health and gender equality. These are just some of the reasons why fans love him so much. There's also a transparency about him that fans love.
Also, Suga is prettiest when dressed as a girl as seen in their Run BTS "Back To School" episode.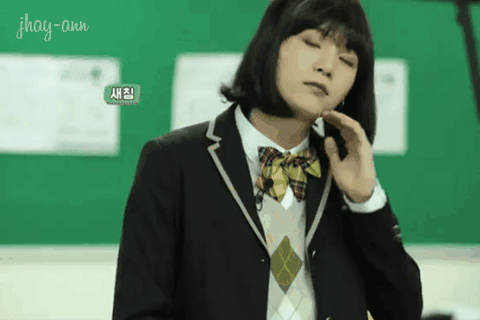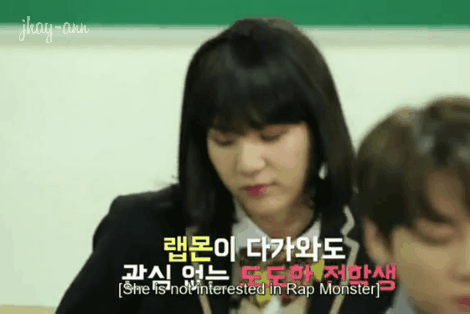 (ALSO READ: Who is BTS Member Jimin?)
Suga definitely nailed it! LOL.
[fb_instant_article_ad_01]?