Have you ever felt like you don't really know what you're doing? Do you feel like you're always winging it, that you actually don't know anything about the things you know and that you're leagues behind your peers? Do you feel like you don't deserve the credit and recognition you are given? Are you afraid that one day someone's going to figure all of this out and expose you as a fraud?
If you said yes to all of these things, you probably have the psychological phenomenon called Impostor Syndrome. It's when you feel like you've only achieved your accomplishments due to sheer luck and not because of your own skills and qualifications. Studies estimate that 70% of people experience these feelings at some point in their lives, as reported by Time.com.
[ALSO READ: Pursuing Your Passion in This Age of Anxiety and Depression]
There's no single answer as to why people experience this. Some experts believe that it has something to do with how a person is raised and others believe that it's more of a personality trait caused by anxiety.
Some people have such bad cases of impostor syndrome that it paralyzes them, hindering their day to day lives. So how can we overcome this? How can we fight the feeling that we're failures when we're actually not? Here are some things you can do for yourself:
1. Acknowledge it
Acknowledging that you have impostor syndrome is the first step. Once you're mindful about it, you'll be able to better navigate the thoughts that follow the initial panic you feel.
2. Reframe your thoughts
A lot of people who have impostor syndrome give up on tasks when they think they can't do them perfectly. Instead of pushing through with a project, they stop because they don't think they're good enough. When you feel like you can't do something just remember that doing it, getting your mistakes corrected, and then doing it again is so much better than not doing it at all.
3. Share your feelings with others
Confide in someone you trust and tell them that you feel like a fraud. The best thing about having a person to talk to about this is that they'd most likely knock some sense into you! We need to get out of our own heads sometimes and that could be difficult to do alone. Having someone to bounce thoughts off of could be beneficial.
[ALSO READ: The Filipino way of not giving ourselves credit for our achievements has to stop]
4. Acknowledge your successes
List down your successes. If you score high on that test in school or your boss compliments you on a job well done, own it. Be proud of yourself. While humility is a good trait to have, it's okay to pat yourself on the shoulder and tell yourself you did great. Remember that you accomplished the achievement because of your own skills and not because of luck.
5. Stop comparing yourself to others
Comparing yourself to others could be one of the worst things you can do. Always remember that you're different from every single person you know and that your skills, despite having the same work or the same field of study, are different from each other. Just work on your own self and don't mind anyone else.
6. Realize that you're on the same boat as other people
Lastly, you need to realize every time you feel like you don't know what you're doing, your peers probably don't know what they're doing either. Adults especially look so put together most of the time, but we're more alike than we actually think. (Remember that bit about how 70% of people deal with impostor syndrome.) With this in mind, the thought that other people are doing way better than you will most likely vanish. We're all human, after all.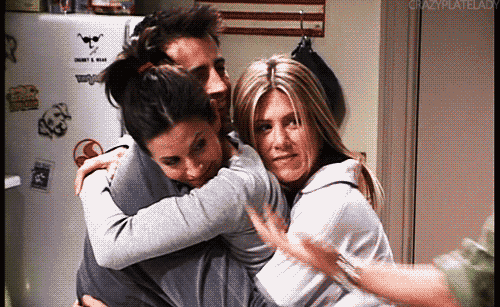 [ALSO READ: Talking to Yourself is Not Only Normal but Encouraged]
Do you feel like you have impostor syndrome sometimes? Tell us how you overcome it in the comments!