Words by Hannah Angelique Bacani
Photos by Ian Esteves
Before debuting with the kpop group, 2NE1, Korean star, Sandara Park rose to fame as the country's Pambansang Krung-krung in the early years of her career in the Philippines. And over a decade later, she still hasn't lost the perky and silly personality her Filipino fans came to love.
(READ ALSO: Can You Guess Who Sandara Park's New Korean Love Is? )
Together with Korean model and actor, Nam Joohyuk, Sandara was back in the country for this year's Penshoppe Fancon at the Mall of Asia Arena where thousands of krung-krung fans gathered to show just how crazy in love they are for these Korean stars.
Pinoy at Heart
Aside from her cheeky vibe, Sandara also didn't lose her Filipino heart as she showed off her fluent Tagalog skills by answering questions and interacting with fans. When asked about what she misses the most when she's not in the Philippines, Sandara answered sinigang, saying that she could always connect with people through calls and video messages, but you can never have sinigang that fast. Ah, a girl in love with sinigang. Truly, you can't get any more Pinoy than that!
Sandara also expressed her love and gratitude toward all Pinoys who support her, saying that the Filipinos are what she loves the most about the Philippines. "Kung wala kayo, wala ako dito (Without you guys, I wouldn't be here)," she said.
Some lucky fans also had the chance to join Sandara and Joohyuk onstage and play a few games with their idols. Sandara showed off her modeling skills at the Denimlab Pose Off Challenge where five contestants from the audience tried to copy Sandara's picture perfect and wittily named poses. Like the nakatulala-ako-pero-dapat-maganda-pa-rin-ako pose and her personal favorite, the you've-got-the fire pose.
You gotta ring the alarm! Dara's got the fire in her!
Dara on 2NE1: Nakaka-miss naman sila
Sandara also touched the hearts of 2NE1 fans as she revealed how she misses 2NE1 members, CL, Bom, and Minzy. She shared how 2NE1 members remain as her motivation, having been with them through her trainee years and through the hard times. Her answer earned thunderous cheers from Filipino 2NE1 fans. We call for a 2NE1 reunion, Dara! Our blackjack hearts are crying.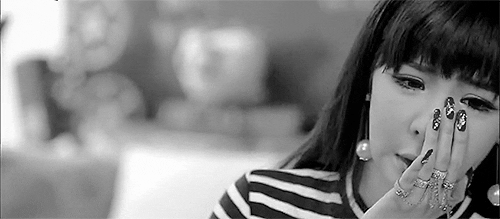 She also mentioned her dream to make a new album and come back to the Philippines to have a concert and even film a romantic comedy movie for her fans.
(RELATED: LOOK: 2NE1's Minzy Launches Her Debut Solo Album)
Meanwhile, it was Joohyuk's first time to be surrounded by an arena of screaming Filipino fans, and it sure has been an overwhelming experience for the actor. In the end, both stars expressed their love and gratitude for all their Filipino supporters. Sandara assured her fans that she will be back and made us even more kilig, saying, "After today, mamahalin din ni Joohyuk ang Pilipinas." We sure hope so, Dara! And we can't wait for your comeback!
Sandara's Instagram: @daraxxi
Nam Joohyuk's Instagram: @skawngur
[fb_instant_article_ad_01]?