We're all missing the outside world and interacting with people. Keeping ourselves sane in the four corners of our room is such a difficult situation to deal with. Admit it: using your phone all day long and scrolling on your feed has become a draining thing to do. We've been under quarantine for three months now and all of the quarantine extensions provoked some of us to install or reinstall dating apps as we're all bored and longing for intimacy.
Everyone's coping and trying to manage their emotions during these tough times. Aside from our family, friends, and pets, we also seek a constant companion we can rely on that will divert our attention and help us escape boredom while in isolation. This is most likely also the reason why many of us are consistently swiping left and right on dating apps and eager to meet new people online.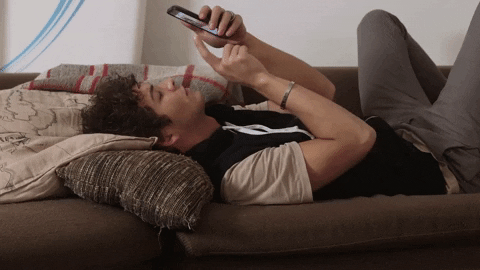 Falling in love at the time of a pandemic might give you heartache, though. It's hard to trust someone whose Tinder or Bumble bio says "Quarantine made me do it." We cannot control our emotions and feelings, but we are capable of guarding our heart and taking care of our mental health. Make things clear from the start; know your place or status; and as much as possible, don't catch any feelings. No one wants to experience post-quarantine heartbreak, right?  
Since some people are afraid of commitment and are not ready for a serious relationship, having a casual relationship is now becoming a norm—no drama, no breakup, no commitments, and no mess. If you're currently quaranflinging with someone, may this be a friendly reminder to refrain from developing unnecessary and unwanted feelings. In short, huwag marupok.
People are craving for affection and attention, which means all of those good morning and good night messages, hours of phone or video calls, and late-night conversations are probably temporary. Remember that you're in a "relationship" without a label and no responsibilities involved, so you're probably not the only person they are talking to or tagging in the comments sections. It sucks because you don't have the right to get jealous, and questioning their actions might be a bad move.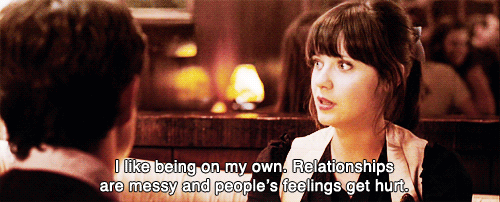 Here's something to think about: all of these things are temporary: the virus, the quarantine period, and even your feelings. What if everything goes back to (new) normal? Will you still be there for your quaranfling? Will you still send good morning and good night messages, stay on the phone for hours, and remind that person to eat on time? Are you both willing to make time and exert an effort to break free from your phone screens and take it to the real world?
Again, people are bored and longing for intimacy. Some are lucky enough to keep the connection and conversation going, but it will not work and run smoothly for everyone. When you get back to dealing with acads or workload, hanging out with people IRL, and doing all of the stuff you used to do daily; ask yourself: do you still need the kind of affection that you needed during quarantine? It's easy to fall in love; but the challenge is staying in love, evaluating if your feelings are true, figuring out if someone is worthy of your love, and healing from heartbreak because the real test begins when this chaos ends. 
Don't catch feelings (or the coronavirus), fam! Keep safe y'all!
Featured image credit: KKGAS/Stocksy, iStock
Do you have a story for the WhenInManila.com Team? Email us at story.wheninmanila@gmail.com or send us a direct message at WhenInManila.com Facebook Page. Interact with the team and join the WhenInManila.com Community at WIM Squad! Join our WhenInManila.com community on Viber, as well!