Disclaimer: The views expressed in this article do not necessarily reflect the stance of When In Manila. 
As of April 19, the John Hopkins CSSE has reported a total of 2,343,293 COVID-19 cases around the globe, with the Philippines claiming 6,259 of those cases. Across the country, several cities remain in quarantine with rumors of a total lockdown being imminent. 
Amid all this, the education of students hangs in the balance. For schools – universities and colleges to be specific – it's become a significant question of what now and what next? 
#NoStudentLeftBehind — non ignara mali, miseris succurrere disco; no stranger to trouble myself, i have learned to relieve the sufferings of others. pic.twitter.com/5BElZhS9Ii

— bee ♡ #ItStartsWithUs (@kwinbih) April 16, 2020
(ADMU Shortens Semester, Passes Students and Offers Tuition Refund)
Some universities have already stepped up and taken action. There are a few who have decided to end the school year early, promoting their students to the next level automatically and even granting tuition fee refunds. Others have chosen to defer grades until life goes back to normal and people have more space to prioritize their studies. While some still insist on continuing classes remotely and setting deadlines for requirements. 
In a time of crisis, what is the best way for educators — the very people we trust with shaping and guiding the younger generation — to act? 
There are a great number of things to consider in answering this question. The first is the role of such an institution in the holistic formation and academic training of a student. How do schools continue to fulfill that function when students are (literally) taken away from the classroom? 
Another thing to take into account is the will of the students — which is a mixed pool in itself. There are graduating students who feel they lack enough instruction before being thrust into the "real" world. There are students with limited (if any) access to necessary materials. There are those struggling in classes and still seeking guidance but there are also students unable to prioritize learning due to their situations at home.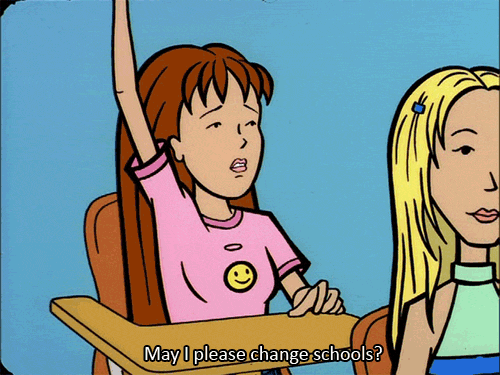 (UP Board of Regents reaches decision about ending semester)
Most colleges seem to think the answer is to have students and professors work around the restrictions placed on them. This means holding online classes and making attendance compulsory, continuing the dispensation of tests and other requirements, and refusing to refund fees and expenses (for some unknown reason). 
But this "solution" doesn't take into account each and every student's circumstances. What are students who can't even afford a functioning laptop and reliable internet connection supposed to do? What about students suffering from daily panic attacks and depressive episodes, unable to cope because they are trapped? Or students with learning disabilities? 
There are so many different interests at stake that it becomes a precarious balancing act. But the hard truth is that it's impossible to cover all bases because of circumstances beyond anyone's control. In that event, the course of action should always be to cater to the most vulnerable because they are the ones left to fend for themselves, otherwise. 
WALANG IWANAN! MASS PROMOTION NGAYON NA!

Mariing kinokundena ng Alay Sining Fine Arts ang naging desisyon ng BOR na aprubahan ang rekomendasyon ng PAC na tapusin ang semestre habang kinakailangan pa ring magpasa ng mga rekisito ang mga estudyante pic.twitter.com/8B7cIiO7hq

— Alay Sining Fine Arts (@AlaySiningEpey) April 17, 2020
(UP Might End Semester Early, But Here's How It Will Affect the Students)
These schools are trying to achieve normalcy in a world that is far from normal, right now. They are trying to force their students' worlds to keep on turning as it would any other day without considering that the world has stopped for a reason. 
The desperate attempt to pull off an illusion of productivity only results in leaving behind the less privileged. Unlike other situations, there is no compelling obligation for students to keep busy. School administrations are beholden to their students by virtue of the fact that they are literally paying to be taught properly. 
Whatever decisions these colleges and universities make, it should be made with the mindset that productivity cannot be everyone's priority at this time. So perhaps they ought to start looking at the long-term end of things instead. 
So what should schools be doing in the face of this pandemic? I have no concrete answers for you. I am not an administrator nor an educator, but I was a student once. And as a student, I think it's important for educators to act with empathy and compassion. 
What do you think about this?
Do you have a story for the WhenInManila.com Team? Email us at story.wheninmanila@gmail.com or send us a direct message at WhenInManila.com Facebook Page. Interact with the team and join the WhenInManila.com Community at WIM Squad!
[fb_instant_article_ad_01]?