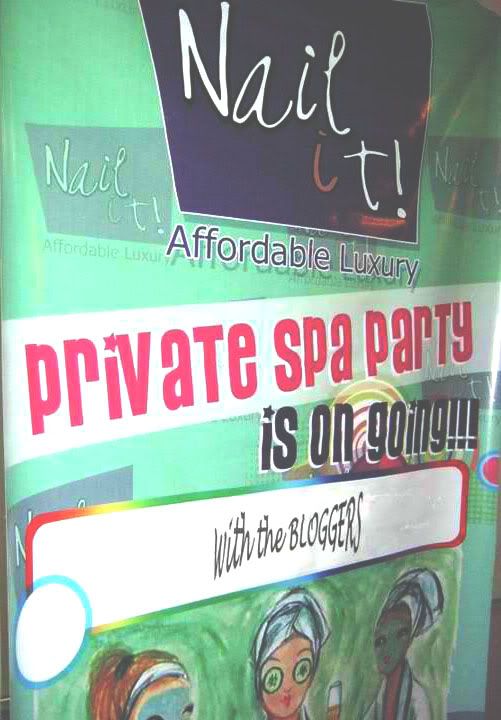 Nail It! was kind enough to let myself and a few friends try out their spa party package. We were treated like royalty— we didn't have to do a thing! For some reason, everyone was feeling down that week and this was a good gift for people who haven't had enough sleep, went to PFW the whole week, failed a subject (oops!) and are not satisfied with their internships. Yeah, we all needed the pampering. 😉 *laughs*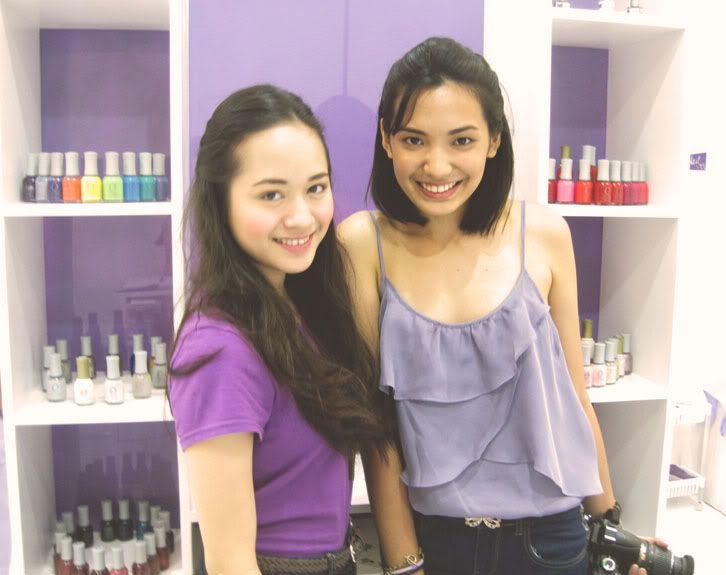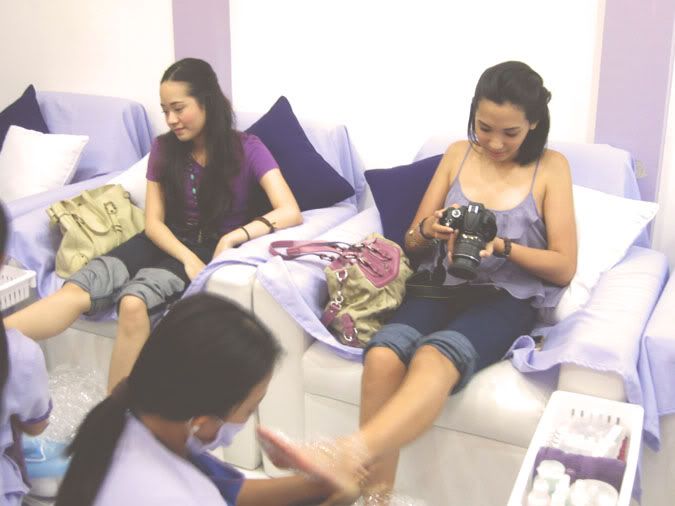 Pauline and Gia got there first and while waiting for the others, we talked about Nail It's packages and took photos of the place. Gia is one of the owners of Q Vintage, which was a sponsor for the event. She was able to send all of us home with a lovely gift from the shop. Thanks, Gia! 🙂 They found out about the massage packages and availed of the 30-minute massage while waiting for the others. Shortly, a good friend arrived.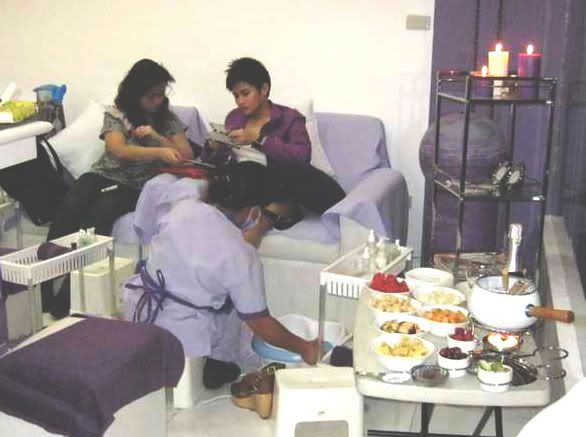 Raleene made it! I haven't seen her for the longest time and I realized it was my first time to see her with short hair so seriously, it HAS been that long. We had a hard time picking out the right polish perfect for the season. We didn't want to settle with black again so we forced ourselves to find a bright, summery shade. 🙂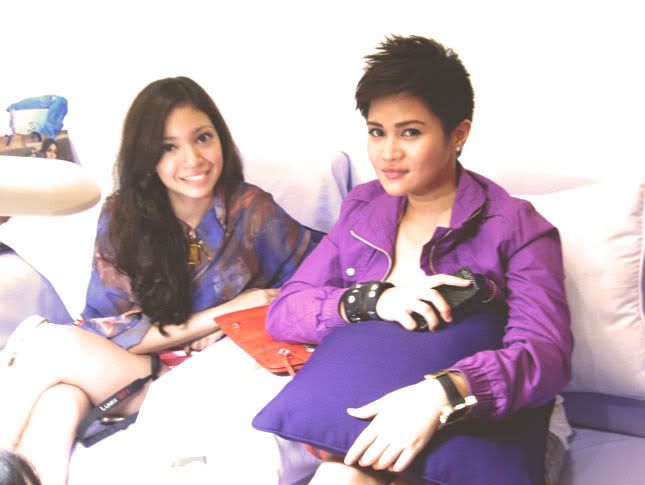 Alyssa followed. I met her a few months ago from a fashion show. She's such a lovely girl, we always have something to talk about. Even if we don't really get to talk often, we somehow get each other. Love! <3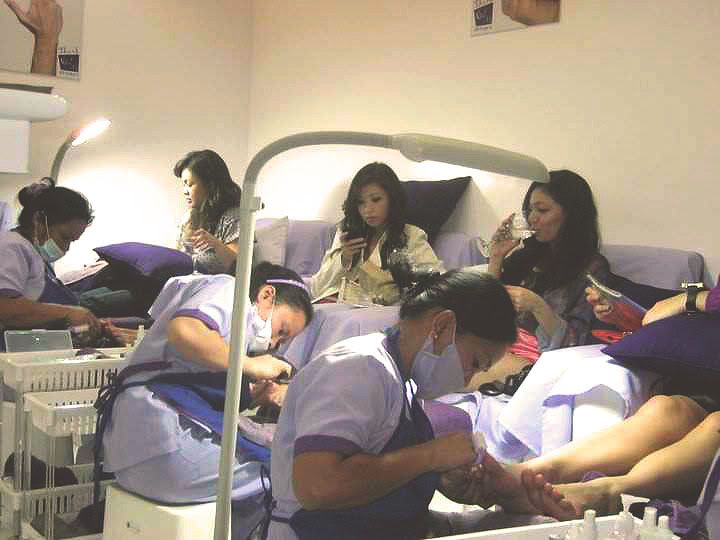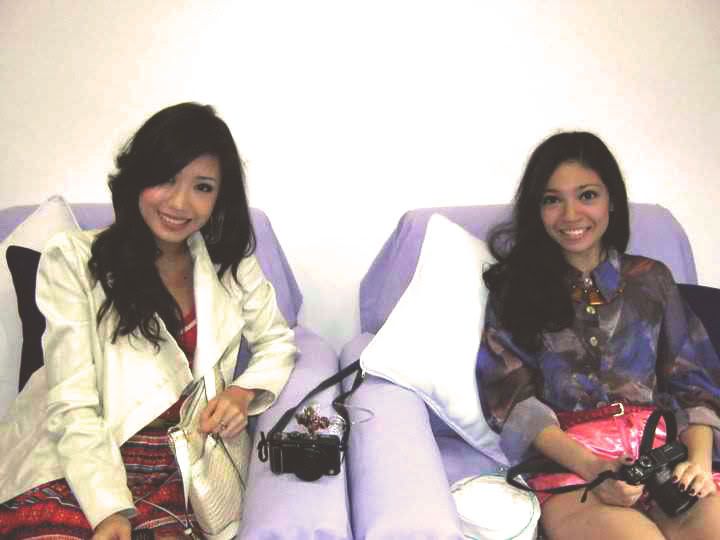 It was my first time to meet the busy Kryz Uy but I've written about her in Figure Styling before. I knew she'd be a darling. I felt bad that she wasn't able to stay for the sparkling wine, she had to jet off to another commitment. It almost seemed impossible for her to squeeze us in her schedule but I'm glad she was able to. 🙂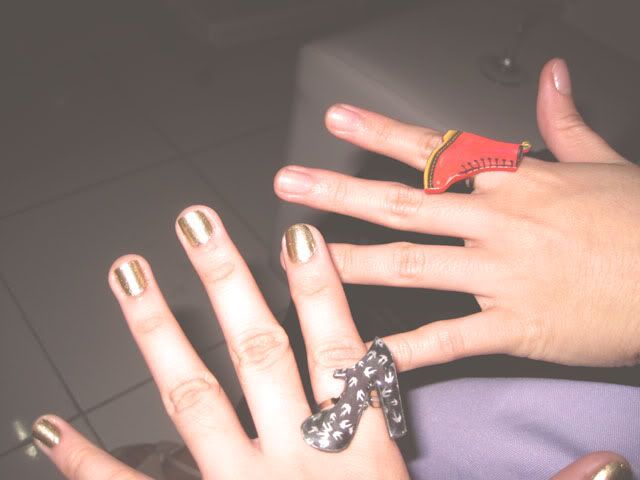 Left, mine; Right, Pauline's. Pauline couldn't get a fun color (not that she got a dull one *laughs*) because she was doing a show early the next day for Candie's in PFW. We weren't sure if she was allowed to have colored nails so instead of wasting the manicure she got that night, she opted for a skin tone nail polish, kinda like the shades used for weddings. The rings we have are courtesy of Sachico. They come in various fashion-related designs. The one I got is a Miu Miu pump, Pauline and Gia got matching DMs. 🙂
Photos are my own, some were taken from Nail It!'s album. Photos grabbed from the bloggers will be posted in a different entry. I also made a short video from the event.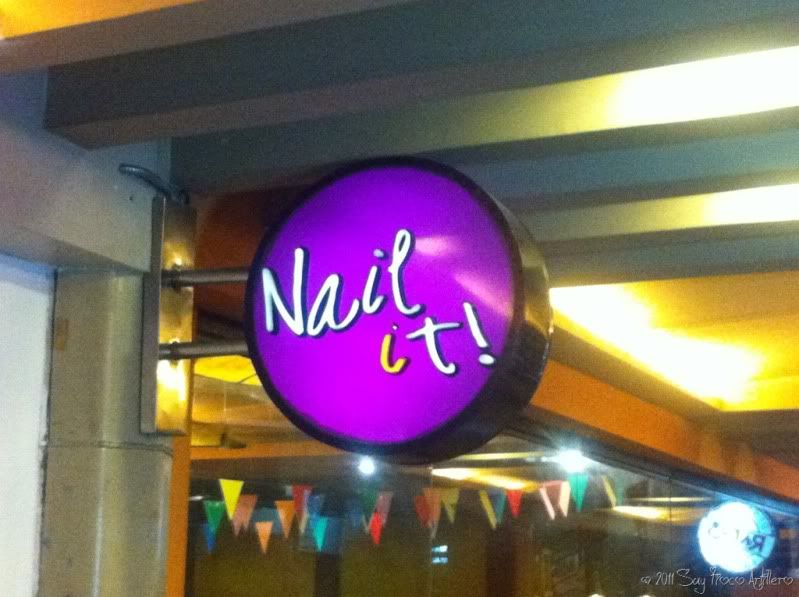 When In Manila, don't forget to visit the nearest Nail It! branch for affordable luxury you truly deserve.
Open daily from 10am-10pm
Abada | Alvero | Pearl Drive | Glorietta | Rockwell | Bicutan | Greenhills
Website | Facebook
nailit_franchising@yahoo.com
09175-NAIL-IT (624548)
(c) Fashion Firewoman
[fb_instant_article_ad_01]?