A trusted brand when in comes to effective non-invasive slimming programs, Marie France BGC opened last April 28, 2015 to celebrate its 30th year. When I arrived at the new Marie France BGC branch, I noticed that this new addition exudes the same relaxing and posh vibe that we all know and love about Marie France.
The ribbon cutting ceremony was headed by some of the most beautiful women in the country, including Ms. Dawn Zulueta.
"No hunger, no exercise, no injections, no surgery"– that was the philosophy followed by the Marie France team in revolutionizing slimming and wellness. I got to experience two of their treatments firsthand: the Physique Inch-Loss and the Vara Pulse Fat Reducer. The 15-minute Physique Inch-Loss treatment uses a machine that worked its magic on my stomach, thighs and rear area. The awesome thing about it is that the entire session is equivalent to doing 225 sit-ups while all you have to do is lie down and relax. There is definitely no pain at all, just a slight ticklish feeling massaging its way through your muscles as it sculpts and firms the usual problematic areas.
The Vara Pulse Fat Reducer, on the other hand, aims to remove cellulite from the arms. The process is all too easy – no crunches or arm-stretching exercises needed!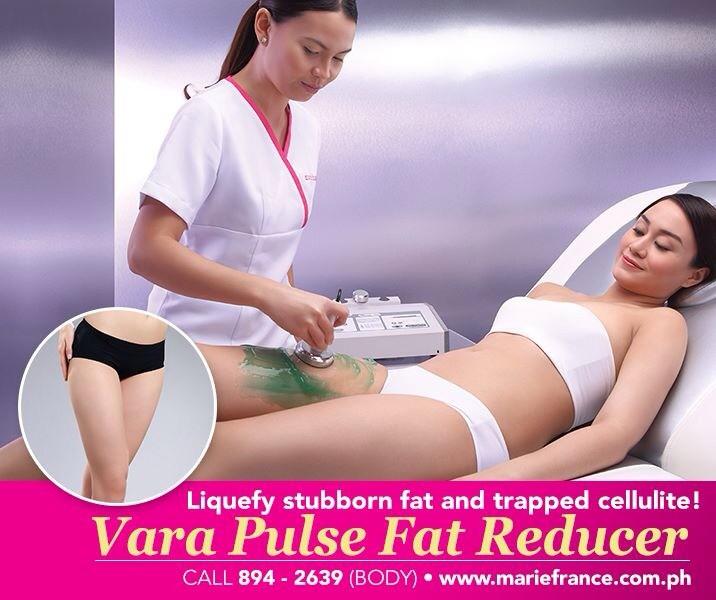 If you are up for an entire self-reinvention, the new branch of Facial Care Center is right next door to Marie France BGC, as well! Known for their latest innovations in skincare, Facial Care and Marie France prove to be the ultimate combo when on the search of a'new and improved' you! So, what are you waiting for? Go ahead and move forwards to a sexier you!
Marie France BGC
16/F RCBC Savings Bank Corporate Centre, 25th and 26th Street, Bonifacio Global City, Taguig
894-2639
Marie France also has branches in Makati, Alabang, Tomas Morato, Ortigas, E. Rodriguez (C-5), Congressional, Binondo and outside Manila, in Cebu and Pampanga.
Need something to compliment your fitness venture? Check out: Top 12 Low-Calorie Health Meal Plan Deliveries in Metro Manila