Words and Photos by Rianna Bernabe
So no one told you life was gonna be this way? Well, that's okay. Because at least Yes Please in BGC is now offering a FRIENDS-themed menu!
This is an experience that will require serious unagi. Yes Please is described as "a funky space with a serious bar", inspired by the typical bars you can find in East New York City, which makes it the perfect venue to recreate everyone's all-time favorite sit-com.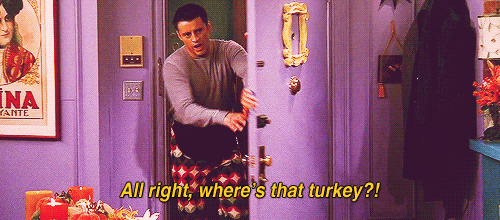 RELATED: We Tried Recreating Looks from FRIENDS!
Here are some of the stuff we tried from the FRIENDS menu:
Joey's Fried Stuff N' Cheese
https://www.instagram.com/p/BqgLGqDgdhd/
There's no one that would resonate with this dish more than Joey Tribbiani. If you've been wondering what it's like to be his roommate, this is probably what you'll always be eating: fried pizza, fried wiener, fried bacon, fried chillax, fried pickles, fried oreos, and of course, a cheese fondue! (Php330)
Post-Thanksgiving Sandwich
Don't you just love FRIENDS Thanksgiving episodes? Now you can finally try the crazy delicious meal they have every year. That's sourdough, BBQ turkey breast, Turducken meatloaf, sausage stuffing, cranberry chutney, and gravy, all in one sandwich! (Php360)
Rachel's Beef Trifle
We were most excited about this one, and shocking as it may be, we're with Joey. Yes Please's version of Rachel's Beef Trifle is pretty amazing! It consists of roast top blade, potato puree, onion, mustard cream, Yorkshire pudding bits, and topped off with crispy basil. (Php260)
The "Floor" Cheesecake
Now we understand what the big fuss was all about with the famous cheesecake Rachel and Chandler ate from the floor! This replica is a deconstructed cheesecake made of cream cheese custard and mousse, graham streusel, chocolate soil, and berry compote. (Php230)
Monica's Favorite
Nothing describes Monica and her love for chocolate quite like spiced rum, vodka, chai tea syrup, half and half, crème de cacao, and chocolate bitters! (Php350)
Pinky Phoebe
Photo from Yes Please
Flower and herbs in a drink? Something only Phoebe would make up. This cocktail may look feminine on the outside, but it packs a punch, just like her. Only some gin infused with hibiscus and pink peppercorn, Rinomato, and Mancino Rosso for THE Regina Phalange. (Php490)
Rachel's Supreme Green
Photo from Yes Please
Apart from the witty use of her name, there's no doubt that the ghost of Rachel's coffee shop waitress past will appreciate this milky concoction. It consists of Bauza Pisco, chocolate syrup, half and half, and sugar syrup. (Php250)
Joey's Mezcarita
Photo from Yes Please
Last but not the least, we all know how much Joey loves pizza, subs, and anything salty. Translated into a cocktail, Mezcarita is a scrumptious but daring drink – something Joey would definitely use to try to impress the ladies. It is made of Mezcal, tomato water, lime, Cointreau, and sugar syrup.
(Php400)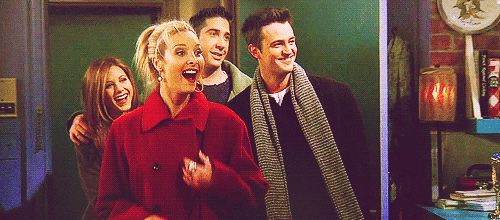 What are you waiting for? Call up your own friends and pivot your way to Yes Please!
Yes Please
11th Avenue corner 38th Street, Uptown Bonifacio, Taguig City
www.facebook.com/yespleaseph/
Instagram: @yespleaseph