If you're sitting at home, waiting for your recent 11-11 purchases to arrive, and asking yourself what possibly possessed you to spend so much then at least be comforted by the thought that others spent much, much more. One shopper, in particular, checked out Php 1.2 million worth of items on their Lazada shopping cart. The e-commerce site reports that this was also their 'biggest shopping cart' in the recent 11-11 sale.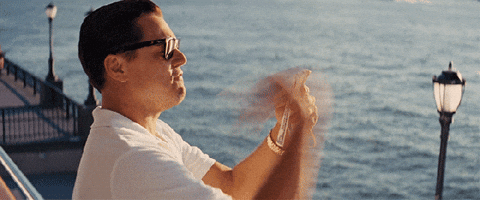 (This Cashier Was Arrested After Memorizing 1,300 Customers' Credit Card Details to Go Online Shopping)
But these aren't the only significant numbers from the 24-hour event. Lazada has announced that 1,141 sellers have all made at least Php 1 million in sales technically making them millionaires. They also shared that Filipinos spent a total of 205 million minutes on Lazada last November 11. During the first hour alone 1 million items were bought by 1 million shoppers.
Among its top sales were 13 million diapers, 240,000 pairs of sneakers, 200,000 toys and games and 10,000 pieces of luggage. However, the e-commerce site did not disclose its total value of goods sold.
In light of this, Lazada Philippines CEO Ray Alimurung was able to speak highly of the results. "The support of customers to this year's sale affirm 11.11's crucial role in driving growth for e-commerce in the country," he stated.
What do you think about this?
Do you have a story for the WhenInManila.com Team? Email us at story.wheninmanila@gmail.com or send us a direct message at WhenInManila.com Facebook Page. Interact with the team and join the WhenInManila.com Community at WIM Squad!