Juice Hut Manila: Celebrate a New Year and a New You
The holiday season has just ended, but the holiday fats seemed to stay. But hey! 'Tis the season to start being healthy! For if you are planning to start the year right, then you must start with yourself! 🙂
If you are still in the process of writing your #NewYearNewYou Yearly Resolution plans, then I guess this is something you should put on the top of your list: BE HEALTHIER THIS YEAR. After all, all your travel/career/whatsoever plans will not push through if you're weak!
Good thing Juice Hut Manila makes it easy for us to start clean and healthy with their 100% Pure Veggies and Fruit Juices! Yes you read that right. Juice Hut Manila's juices are made from pure veggies and fruits. No sugar, no artificial flavorings, and definitely no preservatives, thus loading your body with all the nutrients and vitamins that it needs!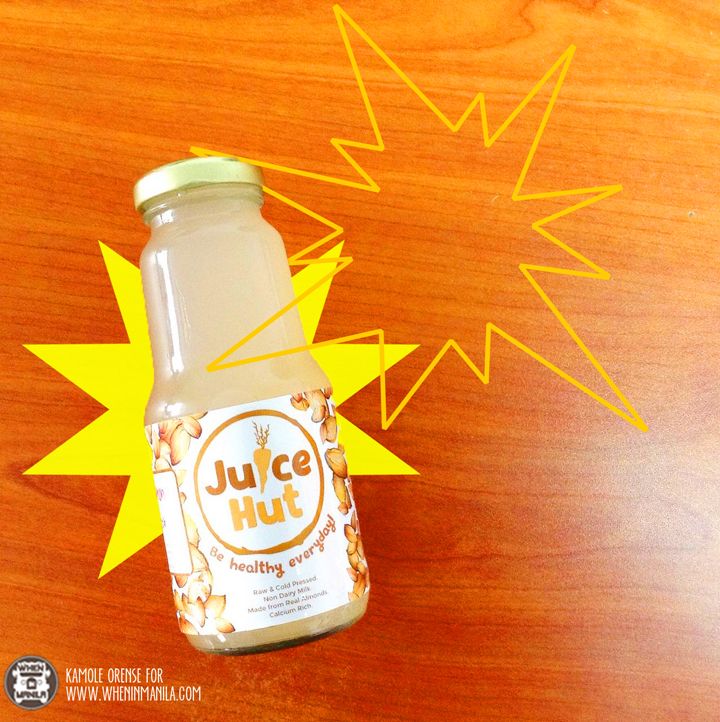 This is my personal favorite: the Lemon Detox! It surprised me on my first sip! It was so refreshing, light and delicious that I tried to drink it slowly, so I wouldn't finish it immediately, but then again I'm a sucker for all refreshing drinks like this!
 Juice Hut offers unique and affordable cleanse packages with the Lemon Detox exclusively available with the cleanse kits. 
Cleansing refers to allowing your body to detoxify itself from all of the toxins that you consumed in the past. A juice cleanse is when you only consume juices for a certain period of time and let go of solid food. This may sound hard for people who like to keep on munching every minute, but again, thanks to Juice Hut Manila, my day of cleansing became such a breeze! 
It'll help if you prepare your body by limiting and choosing the right food to take before and after the cleanse, so your body will be in its best condition.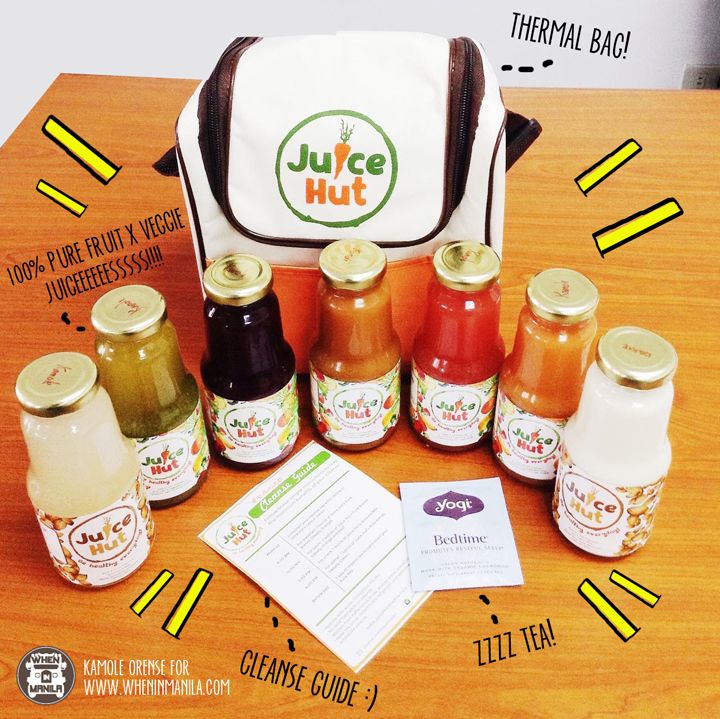 What's Inside: Awesome Cold-Pressed Juices, Cleanse Guide, Thermal Bag and Yogi Bedtime Tea
Juice Hut's Cleanse Kits are very affordable, and their juices are not just healthy, but also undeniably delicious, refreshing and made with real quality because they use Hurom Slow Juicer for their products! That means, we only drink the most beneficial nutrients from fresh fruit and vegetables at a very affordable price! Juice Hut Manila also sells Hurom Slow Juicer online, too!
If you're not into whole day cleanses, you can also check out their special combo set that are specifically designed according to your needs. They includes different sets for moms-to-be, young adults and kids! This can actually be the best substitute to your sugar loaded drinks!
This thing of a beauty right here is their Pure Almond Milk. The drawings on the bottle are so tempting that I immediately drank it in the morning even if it was meant to be taken as my afternoon snack. It was gone in a minute. 🙁 haha! Juice Hut Manila offers a variety of Almond Milk giving us a piece of heaven on earth. 
What made the cleanse even easier is their Cleanse Guide, where they tell you the best juice to take during that time of day, so you can reap the maximum benefits of your cleanse. So, even if you're a first-timer, you have nothing to worry about. <3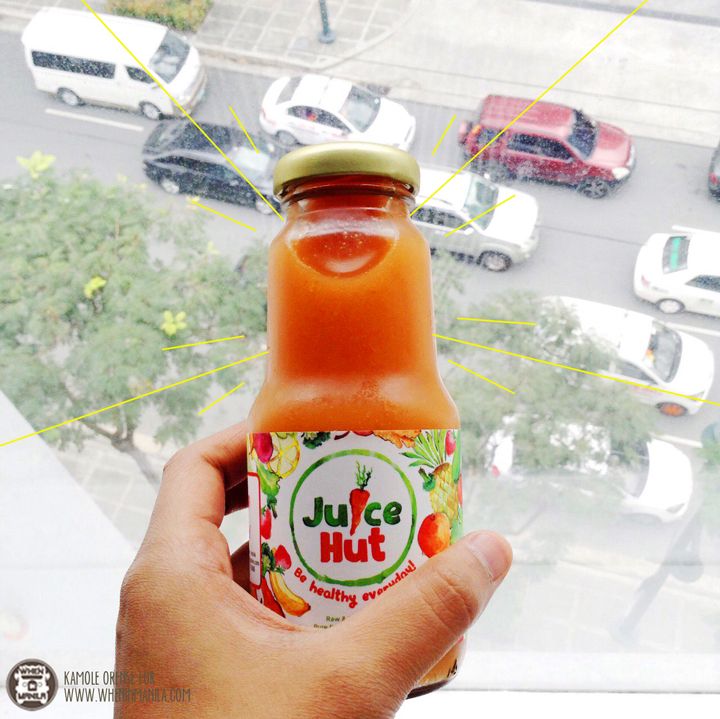 Heavy Traffic? Cool down with Juice Hut's Lemon Zinger!
Juice Hut Manila's service is exceptional. Mia, the owner, is very accommodating and really makes sure that the products will be safely delivered to your doorstep.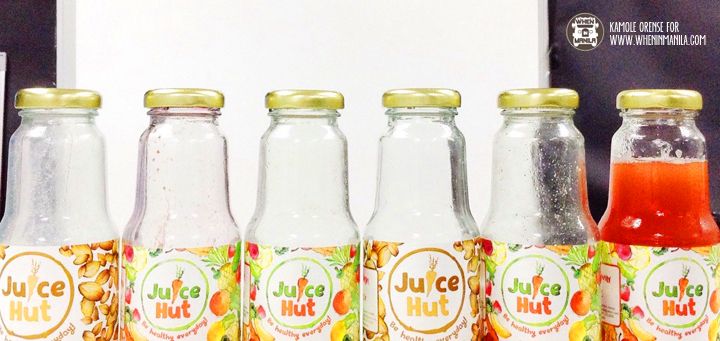 I ended my day with my last Juice Hut Manila bottle and observed my body for days. It really eased my digestion, and, unlike before, my cravings for junk food were gone! Cleansing with these juices will not just boost your immune system; it will also help you achieve clearer, more radiant skin, and lose a pound or two! I know everyone's busy nowadays, but you should really give yourself a break and listen to your body once in a while! Our body is our temple, so we must start taking good care of it. After all, a healthy lifestyle is always something to be proud of. 🙂
Juice Hut Manila
https://www.juicehutmanila.com/
https://www.facebook.com/JuiceHut.Manila
Juice Hut Manila: Celebrate a New Year and a New You
[fb_instant_article_ad_01]?