What exactly is the difference between a Millennial and a Gen Zer (pronounced Zee-er)? Some millennials claim they're not millennials, while some Gen Zers are claiming that they're millennials. Well, I'm here to clear the air to end the discussion once and for all.
Before that, though, why do we even need to clear this up? Well, for the most part, a lot of us are tired of being lumped together with the other group. There are major differences between these two generations and the differences affect their everyday lives, so grouping all of them together doesn't give them justice. By separating the two, we're able to see what the big deal is.
Millennial Icon Elle Woods and Gen Z Icon Ariana Grande
1. Age
Let's start by drawing a line. If you were born anytime between 1980 to 1995, you're a millennial.  If you were born anytime between 1996 to 2o10, you're a Gen Zer. No, I didn't make this up. According to various studies, the start and end of generations are determined by big events that happened during those time periods. In fact, the term millennial itself was coined due to the fact that children born around that era could vividly remember the turn of the millennia. The millennial generation was supposed to be called Gen Y, but that didn't really catch on.
Based on these numbers, millennials would be somewhere between 24 and 39 years old as of writing this article. Meanwhile, Gen Zers would be between 9 and 23 years old. Millennials are now parents and business people. They make up a big chunk of the consumer market because they have spending capabilities. The oldest of the Gen Zers, on the other hand, are just about to enter the workforce. A lot of them are being raised by millennials.
2. Social Consciousness and Sensitivity
While definitely more liberated than Gen X, millennials still seem to be a bit more conservative than Gen Z. Older millennials still have that conservative-traditional vibe due to the fact that they were mostly raised by Gen X-ers and Baby Boomers. The younger the person is, the more liberated their outlook is. According to a study by the Pew Research Center, "Gen Zers are more likely than millennials to say they know someone who prefers that others use gender-neutral pronouns to refer to them. 35% say this is the case compared to a quarter of millennials." The number goes down the older the generation gets.
This social consciousness doesn't just affect gender politics; but politics, in general. A lot of younger people are more into non-traditional politicians and political views; while older millennials usually stick to their parents' outlooks.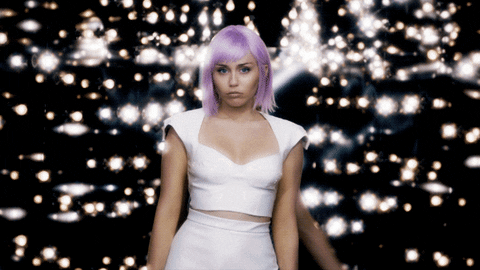 [ALSO READ: This Millennial Wants to Reinvent Education, Adds CEOs as Teachers and Party to Cap It]
3. Technology
The millennial generation is considered the be the in-betweener or transitional generation for a lot of reasons, such as technology. The advancement of technology during their generation alone was so fast that there are older millennials who can fondly remember colorful floppy disks, while the younger ones don't even know what pagers are.
On the other side of the fence, Gen Zers don't know a world without the Internet. Even with those old chunky desktops, they had Internet. Sure, it wasn't as fast as the Internet today, but their early exposure to technology helped shape their relationship with it.
According to multiple studies, millennials are still wary about purchasing items on the Internet while Gen Zers have no problem ordering everything online. Millennials also like going on Facebook more than Gen Zers, watch more TV, and are more likely to use desktop computers than their mobile devices to access the Internet.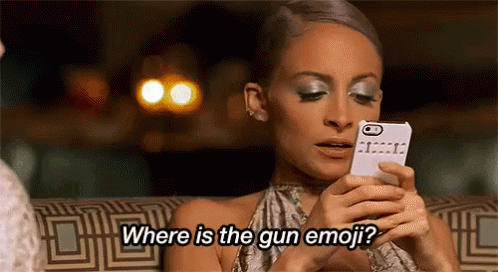 4. Pop Culture
While millennials in the Philippines, grew up with TV, VideoCity Rentals, and VHS tapes; all Gen Zers grew up with DVDs, Blu-Rays, and online streaming. Millennials grew up manually rewinding their cassette tapes, while older Gen Zers already had mp3 players. This once again ties up with technology.
When millennials wanted to find fashion advice or celebrity news, they'd pull out magazines and spend their time reading articles on actual paper. These days, Gen Zers only need to pull out Google from their phones and they'll know what their favorite celebrities are doing in real time. Gen Zers have influencers, while millennials had matinee idols. However, despite these differences, it's funny how fan culture has stayed the same for the most part. It's just that it's more high-tech these days.
So yes, these two generations are definitely different; but in the grand scheme of things, does it really matter? Yes, kids' attention spans are shorter as an effect of the oversaturation of things to do online. However, younger people are also more entrepreneurial and socially conscious. Yes, millennials are more prone to impulse purchases, but they're also more involved with trying to save the planet than the generation before them. Gen Xers need to stop hissing "millennial" every time they see someone taking a selfie or taking a photo of their food. 1) They're most likely not millennials and 2) let kids be kids!
[ALSO READ: We Asked Gen Zs What Their Idea of a "Perfect Date" is, and Here's What They Said]
Are you a Millennial or a Gen Zer? Tell us what you love about each other!
[fb_instant_article_ad_01]?