5 Ways to Have Fun While Working Out at Gold's Gym
When In Manila, working out is not as easy as 1-2-3. You'd rather not move during the hot summer days because of the scorching heat while the cold weather just makes you want to snuggle in bed a little more than you're supposed to.
Add up the fact that you have no idea where to start – at least, that's my case. And don't you just hate the idea of having to count your sit-ups and push-ups every 30 seconds?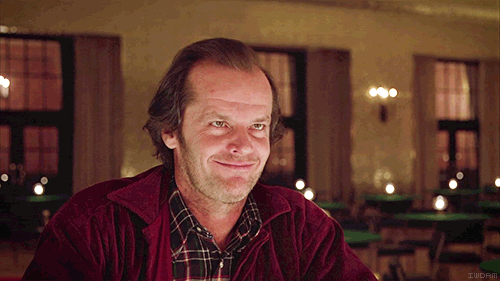 I know I do. I mean, where's the fun? I get the strict diet and all that shebang, but if you can't enjoy what you're doing, how are you actually gonna stick with it? Hence, I had to find ways to put the fun in losing pounds and in being fit without being bummed.
So, I gave myself three missions.
My first mission: Find 5 activities that are not just fun, but will also help you lose pounds, keep you fit and make you healthy.
5 Ways to Have Fun While Working Out at Gold's Gym
My first thought was dancing – Belly dancing. What better way to tone your midsection than the traditional shake-your-/boo-teh/ and shimmy?
Belly dancing is a traditional dance from the Middle East which has become popular all over the world as one of the greatest means of toning your core and midsection (based on my research). Surprisingly enough, belly dancing does not only help you tone your core and midsection, though. It also helps  with digestion and back pains. So if you're one to complain about constipation and backaches, start belly dancing now!
If you're not into shaking and shimmying, but are still up for a little dance music to turn up that boring old conundrum of losing weight, how about Street Dance?
Street dance originated outside of dance studios. It is a diverse and ever-growing form of dance that promotes self-expression and creativity. Aside from the fact that it helps you develop coordination, street dance is also a great way to relieve stress and alleviate tension. Add up the nifty twists and turns of the style, it can really develop your concentration and spatial awareness.
Now if you're feeling adventurous, have you ever thought of Strip Tease? Yes, those sexy ever-so-seductive movements that can be found in movies like Burlesque (back up guys, there's no nudity on this dance floor).
Contrary to popular beliefs, strip tease dance classes do not require nor promote stripping yourself naked (D-O-H). What it does, however, is improve your posture, elegance and coordination while toning your core and boosting your self-confidence.
How about Cardio Martial Arts?
Don't get ahead of yourself; this is not like Bruce Lee's or Jackie Chan's moves. However, it does help tone your muscles and build your endurance with an easy to follow guide to a fusion of different martial arts discipline. Plus, you get to kick ass and pretend like you're an action star for an hour or two.
And the fifth one, yes, this is the final activity that I'm gonna suggest: spinning.
And no, this is not the ballerina spin that'll more likely make you dizzy after 2 seconds.
Spinning is an indoor cycling workout that targets your lower body. It helps you slim down, strengthen your heart and tone your legs just like riding a bicycle.
Spinning is perfect for those who have trouble with weight-bearing exercises or have joint problems. Just like cycling, though, remember not to go beyond your own pace and just enjoy the ride. Come to think of it, there's actually a really great article in When In Manila about The First Timer's Guide to Spinning Classes that you can check out here:  https://www.wheninmanila.com/the-first-timers-guide-to-spinning-class-at-golds-gym-ggx/.
Now that's done, my second mission is to find the perfect place/ spot for all five activities.
This one's a no-brainer. I knew that I needed to find a gym that offers all those classes and more. So I decided to check out some, one of which was Gold's Gym.
I only have three places I usually go to: Ortigas, Makati and Bonifacio Global City, all of which have a Gold's Gym branch. So, I decided to check the place out and they offer all of the classes that I've been eyeing to enrol in (here's a list of their classes: https://www.goldsgym.com.ph/classes).
Henceforth, my third and final mission remains: Get back to 110 pounds and share each and every single excruciating detail of my journey, the classes I've tried and the facilities of Gold's Gym as well as the workouts I do on the side. Between you and I, it feels weird having to announce this in When In Manila. It feels so official. Wish me luck!
Gold's Gym
Website: https://www.goldsgym.com.ph/
Gold's Gym Makati on Facebook: https://www.facebook.com/goldsmakati
5 Ways to Have Fun While Working Out at Gold's Gym
[fb_instant_article_ad_01]?