Wicked Tie Dyes
When in Manila, and searching for the perfect summer outfit, thou shalt not overlook bright and colorful tie-dye shirts. In the scorching heat of the sun and the playful atmosphere of summer in Manila, it's always best to come out in vibrant colors instead of boring and dark shades of gray.
Though reminiscent of the 70's and retro, tie-dye screams fun and excitement, which should be a staple item in everyone's wardrobe during summertime. Still not convinced? Well, let me change your mind.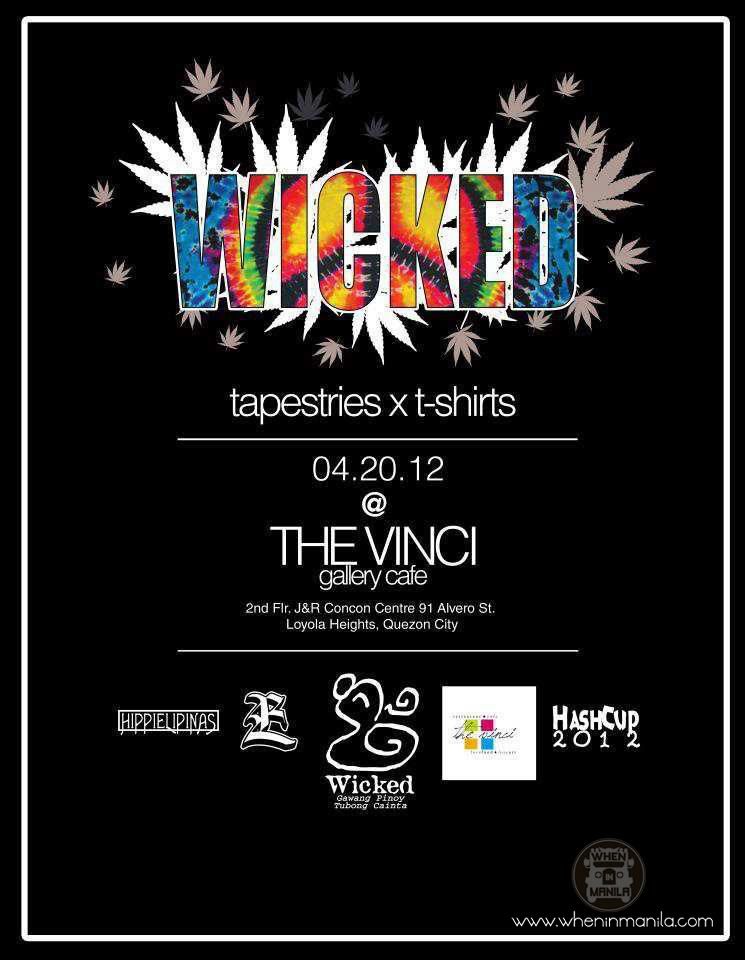 Wicked exhibit at The Vinci this Friday, April 20
This Friday, April 20th at The Vinci Gallery Café, a talented young man, who's mastered the art of tie-dying will showcase his work and will make you drool over his colorful and intriguing designs. (The Vinci is a new establishment along Katipunan that offers casual dining with a display of compositions by budding artists. I'll dedicate another post for its facts and figures next time.) Paul Estevanez, or Teban as his friends would call him, accidentally got into the art of tie-dying when he, himself was searching for the perfect tie-dye shirt. Realizing that he could not find a decent purchase, he decided to make his own and Wicked Tie Dyes was born!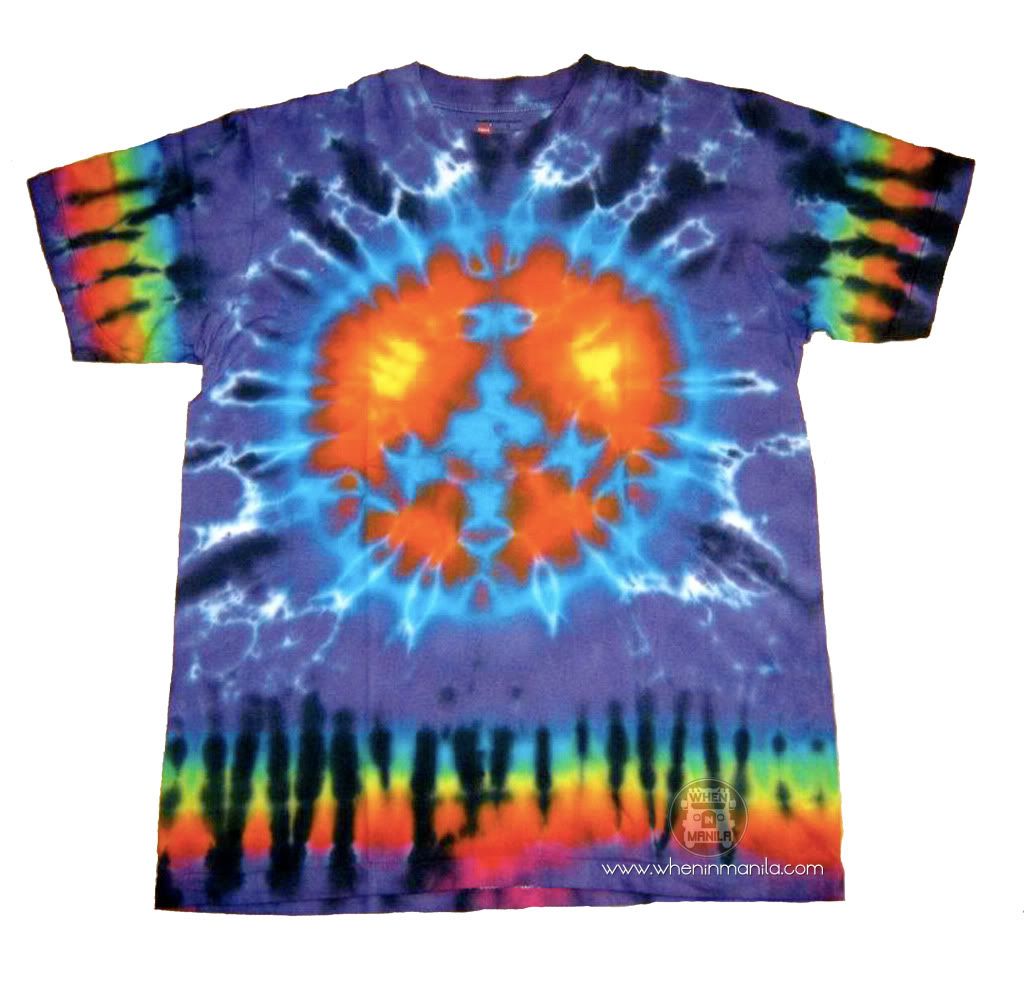 Looking at his work, you will find that they are nothing like those stereotype tie-dyes that look like a painter's old rag. All his shirts are made of 100% cotton and are 100% made with bare hands. With the shirt as his canvas, he treats each like a work of art and puts meaningful thought to every one of them, making each piece truly unique.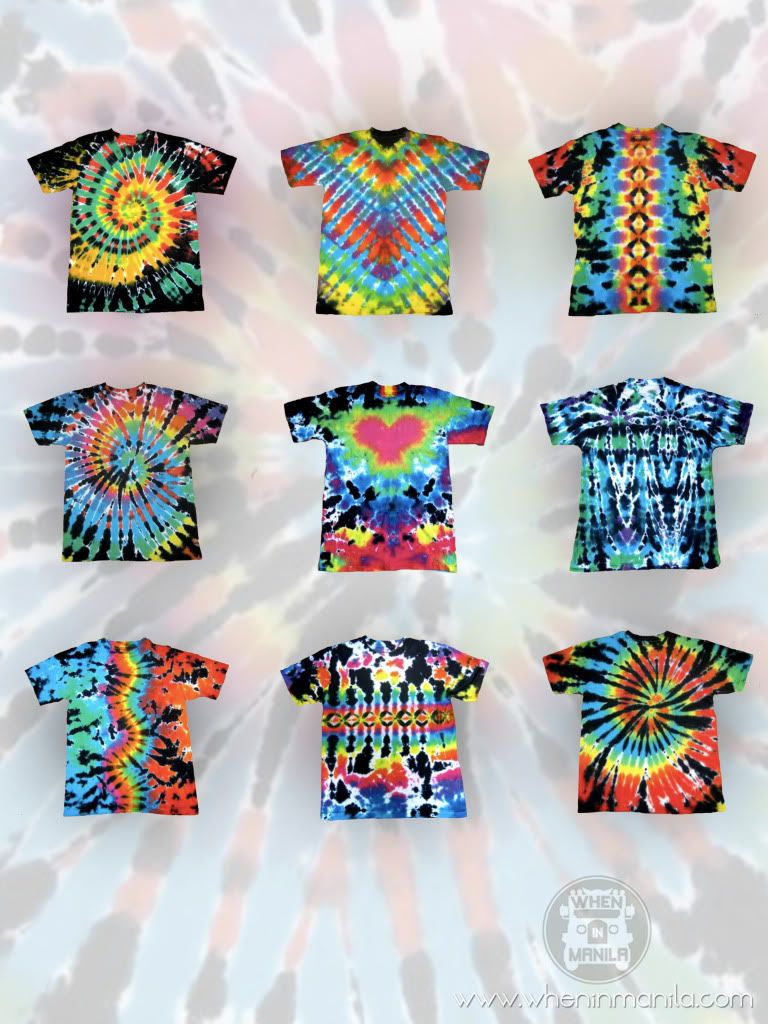 Wicked Tie Dyes shirt Designs
Shirts usually cost around 350-400 php. Not bad for pure talent, eh? With all the different designs, I'm sure you're bound to find one that you would like to keep or perhaps give to someone else.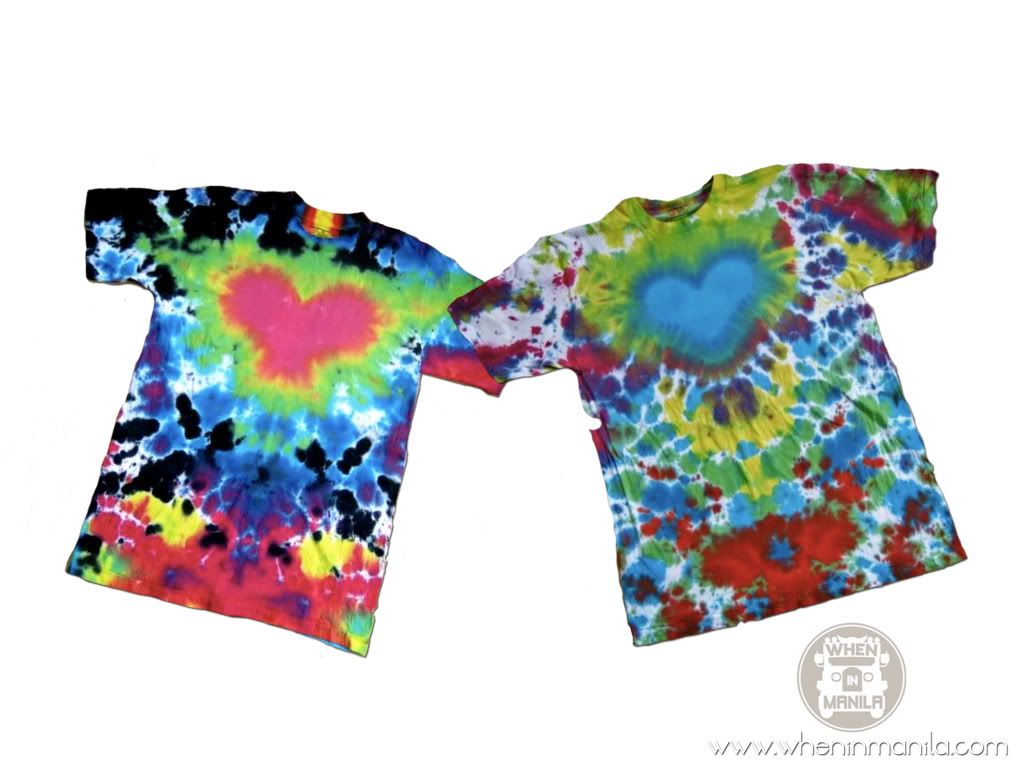 He also does accept customized orders at times. If ever you've got a design in mind and would like to hire his services, do contact him, he'd be more than happy to entertain you. He's still a bit busy though, because of his upcoming exhibit.
When in Manila, you should definitely drop by The Vinci this Friday and see his designs first hand. It'll be worth it. Don't forget to bring your friends!

Good company + a few beers + psychedelic colors = A great time!
For any inquiries, contact Teban at
0917-884-3902
or visit Wicked TieDyes on Facebook
You may also checkout The Vinci Gallery Cafe
2nd Flr. J&R Concon Centre 91 Alvero St.
Loyola Heights, Quezon City
0922-882-0390
Wicked Tie Dyes: Summer in the 70s
[fb_instant_article_ad_01]?