The year 2000 seems like yesterday. During the 90s, we were all looking forward to dipping our toes into the new millennium. Now, it has been 18 years since. Can you believe it? My sister who's 7 years younger than me and born in 2000 is now of legal age! It's unacceptable! Why does time fly so fast?
To reminisce the good old days, here are few of the things from the 2000s which will bring you nostalgia!
9. Cellphones
Before iPhone cases, there were… Nokia 3310 cases. From our favorite Looney Tunes character (Tweetie Bird/ Tasmanian Devil) to our favorite afternoon drama (METEOR GARDEN) – you name it, they have it. The all-time favorite game was Snake (pataasan ng high score!) and of course, pagandahan ng picture message! They then evolved to flip phones. Idk if I was being weird back then, but I loved playing with my mom's flip phone like it was mine. I love it when people call and I answer by flipping it before placing it on my ear. My mom gave in later on and let me have it.
8. Group Chats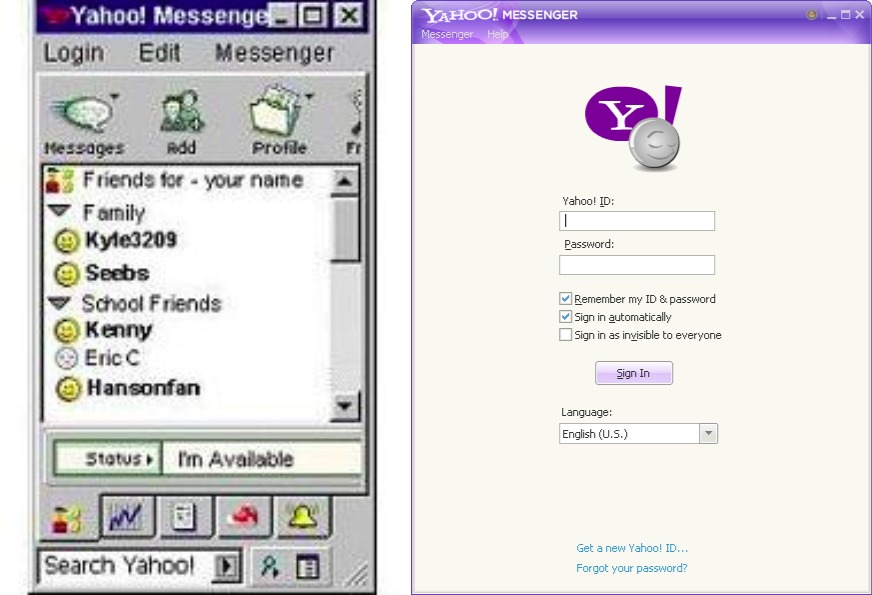 We were witnesses of the evolution of technology so perhaps, we miss this one too – the great grandfather of the different messenger apps installed on our smartphones and laptops today. Usernames/email adds before gotta have an adjective and a number attached to our real names, or a combination of both. You can also put up a status – busy/do not disturb/idle, or customize it with your favorite line from a song. There were group chats and 'grand eyeballs' too!
7. Social Media
I don't know about you, but I used to be an HTML expert. Border, color scheme, emboss/engrave, falling stars, background music – I had to have them all. It was my work of art even though I change it every now and then (daming time ni ate girl). Didn't even wanna switch to Facebook because I thought it was boring until everyone was there (until Pet City, actually). Everyone would go around asking for a testimonial… however, I don't remember why. Why?
6. Picture Taking
Before DSLRs all over the place, we had handy digicams from where we took 2000+ photos in one sitting. Were my friends and I the only ones who had a new album every single day? There was no need for an occasion, we loved taking photos of ourselves and uploading them. We didn't have the time to check which ones were good and we were unable to see ourselves while taking the photo. We also try to print a few and send them as cards or include them in love letters.
5. Love Letters
The main reason why we collected stationaries in the first place. They were very useful for retreat letters, blah blah, and of course, Valentine's day! Different colors of sign pen and stickers were part of the team. Why did we stop sending those? Though for whatever reason, I'm guilty to have that box filled with them. 'Yung iba may kasamang developed photos.
4. Blogging
Where else would you upload your 2000+ photos? Multiply. Everyone was a blogger. By this time though, I got tired and gave up on my HTML skills so I just searched for templates on the web. Syempre, 'di pa rin papatalo ang ate niyo. Truth be told, we used to judge on a deeper level with their blog posts because it was more in-depth.
3. Music
Before Spotify, we used to make a list of our favorite songs on a piece of paper, head on to a computer shop and have them burn those on a blank CD. People used to make money out of it. It was even before USBs and iPods. Music lovers have those clear cases to compile their CDs because you can never have enough with new releases every now and then.
2. Getting Instructions
Back in the day, we couldn't just Google everything. Connecting to the internet was a lot of work. This paperclip was our pal and thanks to him, we aced our computer classes. The fun part was that if you're not a fan of paperclips, you can change it to a cat, a dog or a wizard. It can get annoying sometimes but Microsoft really walked us through their technology which has been very useful up to this day and age.
1. Dial-up Connection
I only got four words to describe this… "SINONG GUMAGAMIT NG PHONE?"
We might've missed them a little but really, thank God it's 2018!
What was your email address back in the 2000s?