Uniqlo Philippines Opens in SM Clark to Tickle Everyone's Fancy
When in Manila, shopping is definitely among the many irresistible things to do. On the roster of famous clothing labels that tickle everyone's fancy is Uniqlo. Then only Japan's leading clothing line, now one of the world's leading fashion brands that bring high-quality apparel; Uniqlo opens its 10th store in the Philippines, and 2nd one in Pampanga. They are projecting to have opened 11 Uniqlo stores in the country by the end of this year.
Check out their special opening price on jeans, P690! My personal pair is my overused one because of the comfort that it brings.
Through the past year, Uniqlo has opened several branches in the metro. The successful store openings led to a bigger step of launching more branches outside Manila, catering to other Filipinos' unique fashion sense. Pampanga was chosen by the Uniqlo team because it is known to be one of Central Luzon's provinces having citizens who are highly conscious of quality dressing.
You have a reason to bring your kids along, too!
Uniqlo labels its clothing as "Lifewear", providing designs that are meant for everyone's day-to-day life. No heavy prints and lush details, but all their clothes are practically stylish. Let me quote phrases from their press release, "Uniqlo's goal is to give you tools from which you can build your own style. You won't find splashy logos or unneeded gimmicks on our clothing, just sophisticated practicality."
Check out their sweaters and fleece jackets!
Their pieces are classic, they look simple, yet they define sophistication. Prices don't hurt, either; they are worthy of the clothes' quality and nice fit. On a personal thought, given the warm weather in the Philippines, there's a lot to shop for at Uniqlo. They have a lot of comfortable clothes on display – that's for sure.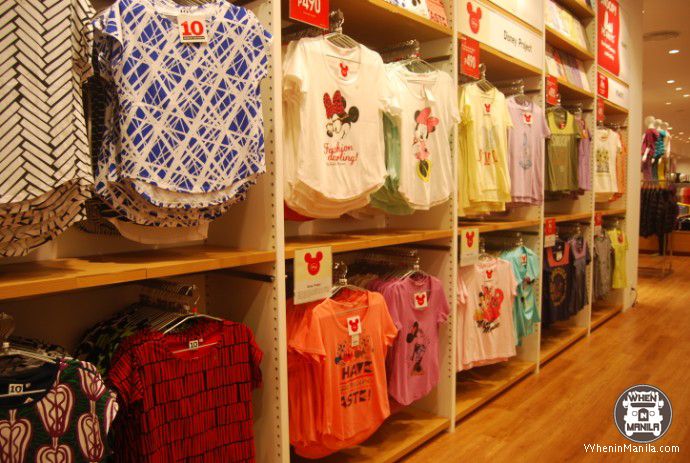 The young ones' favorites would have to be the Mickey collection. Uniqlo collaborates with different  world-renowned brands for their various collections.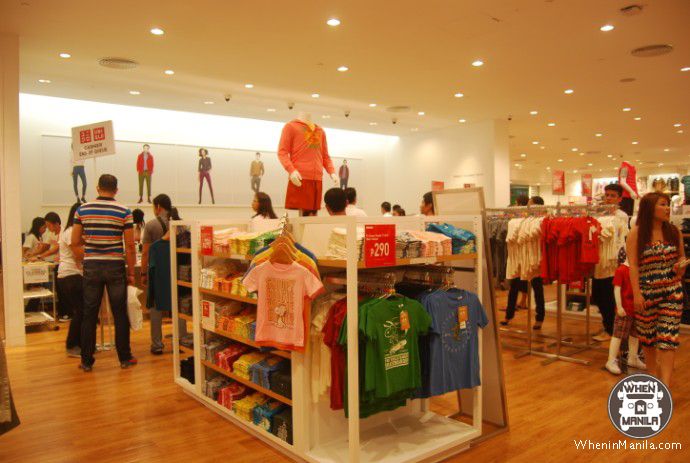 Quality is always essential. Their pieces are made with high-quality fabrics that are perfect for the Philippine weather. No wonder why the whole world has been patronizing their chain of boutiques in different countries from Japan, Russia, Hongkong, Philippines and more.
Spotted during Uniqlo SM City Clark's VIP shopping preview were Avel Antonio, a renowned event stylist and image consultant in Pampanga; Maricel Morales, actress and councilor of Angeles City; and SM City Clark's staff.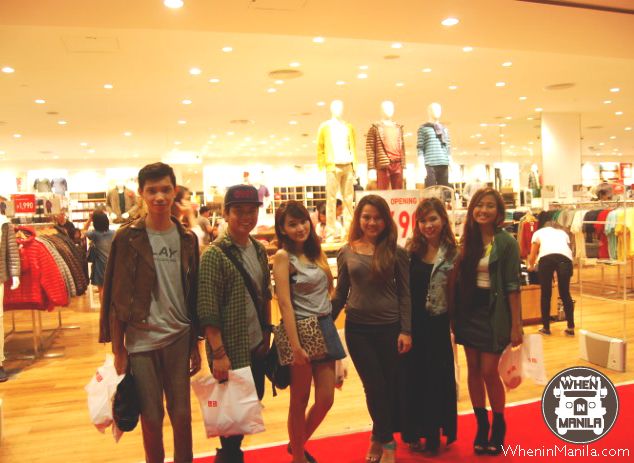 Also present at the event were the Pampanga Fashion Bloggers along with Uniqlo's Media Relations officer, Ms. Kezia Romblon.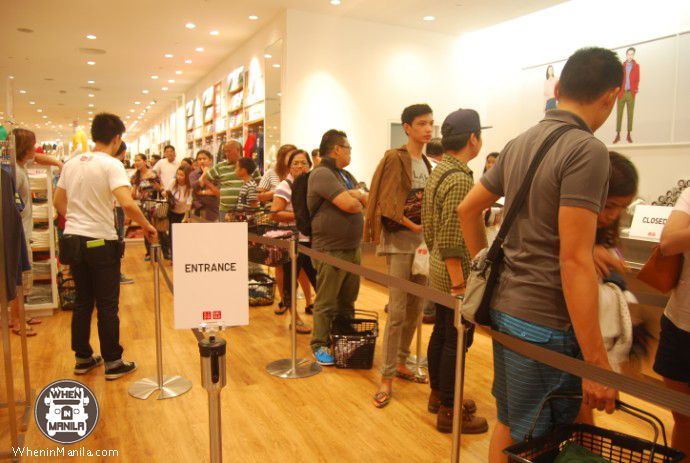 Kapampangans definitely patronize the brand, as proven by the long queue at the cashier!
Uniqlo foresees opening more stores in the Philippines in order to share the superiority and functionality of their products to more Filipinos. This goes to show that Uniqlo is, without any doubt, a globally renowned innovator in the clothing industry. So, better join the bandwagon and visit any Uniqlo store When in Manila and Pampanga.
Uniqlo
Facebook: https://www.facebook.com/uniqlo.ph?fref=ts
Twitter: @UNIQLOPH
Uniqlo can be found at SM Megamall, Robinson's Manila, SM City Clark, BF Paranaque, SM Aura, SM Pampanga,  SM City Fairview, Glorietta 5,  SM North EDSA and  SM MOA.
Read about the opening of Uniqlo at SM MOA here: https://www.wheninmanila.com/uniqlo-manila-pre-launch-party-and-a-look-at-their-sm-moa-store/ 
Uniqlo Philippines Opens Branch in SM Clark to Tickle Everyone's Fancy
[fb_instant_article_ad_01]?