We all saw that scene in The Princess Diaries where Josh and Lana are kissing in the halls of Grove High School without caring if anyone is looking on. Lily, disgusted, comments:
And this is how many of us view public displays of affection, PDA. Many of us think it's inappropriate and could use a better time and place. And while I most definitely agree, it got me thinking–what's too far when it comes to PDA? A lot of people can feel okay with a small peck on the cheek but I've met people who, at even the thought of holding hands in public, shudder and gag.
We asked a few people and here's what they said.
15. Will they even notice other people?
When you make other people around you feel uncomfortable.
14. Aguy
The amount of PDA is what really matters even if the kind of PDA are the typical ones. I have these two friends who do waAAAAYYY too much PDA. As in they could be holding hands BUT THEY'RE always DOING IT (so much that they make the joke that their hand usage is limited bc they won't let go of each other) or they're kissing each other, yk small pecks on the lips (BUT THEY COULD DO IT CONTINUOUSLY AND LOUDLY) or they're only talking to each other and not the rest of the group. IT'S TOO MUCH, TOO in your face "oh we're in love" and you're left to sit there happy for them but feeling lonelier than ever bc ur love life isn't as successful or as simple as YOURS OKAY
13. Besh, wru
quick hug is okay, smack is okay. pero yung pota kala mo walang ibang taong nakapaligid sakanila 😂 may isang beses yung table sa likod ko nagyayakapan and nagkikiss tapos tinamaan ako ng siko ni ate tapos sabi ko 'ah kase naman ate asan ba tayo'
12. Time and place, people!!!
Kapag nagmomomol sila sa starbucks habang nag-aaral ka :)
11. Mundo.mp3
when theyre w a group of friends tas may sarili silang mundo the whole time zzz
10. There are just some parts not to be caressed, ok
The environment matters a lot… So I was at an eat-all-you-can Japanese resto today and there was a couple at the sushi bar… The girl was caressing the guy's front (???) wtf, for touching with hands I will literally draw the line below the neck for the front and just below the lower back for the back HAHA.
9. That's a sketchy corner
Lingering hugs in a corner!!! + kisses while at it HAHAHA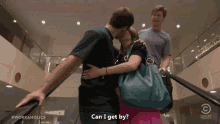 8. (I'm guilty of this one)
I hate it when ppl do surprises in public
7. A doctor speaks
When there is mucosal contact!
6. This rule applies to everything, I guess
since your s/o is a snack, five second rule dapat HAHAHA
5. Depends on the context, too!
Depends on the location. I think the reason why we find it so "off" when we see couples showing PDA is that they do it in places that aren't appropriate. Like seeing a couple making out while in line at a money exchanger will have a different effect on you than seeing the same couple making out at, say, a bar.

But yeah to answer the second question: when making out (or prolonged kisses) and touching each other's butts in public (which I have seen people do lol)
4. What if it's platonic?
Honestly, in a platonic context, I'm a really affectionate person and I'm the type to be very PDA with my friends whether it be hugging, kisses on the cheek, or holding hands; I don't get very bothered if other people around us look or comment. As long as it's mutual on both sides of the friendship then I think it doesn't matter on how PDA a platonic friendship should be :3

In a sexual/romantic context then things like momol or touching in inappropriate places in public where other people can actually see and are uncomfortable with then that's where it should draw the line.
3. So inconsiderate!
I'd say when couples hug on the escalators and while walking. Holding hands is fine, but it's a little too much when their pace affects those behind them
2. As long as they don't take it too far, y'know
Kissing with tongue? lol coz I don't mind like a peck on the lips. I think it's cute.
1. And finally, someone answered with this simple gif