11. THE RAINS OF CASTAMERE (Season 3, Episode 9)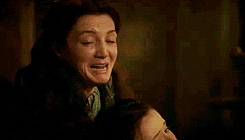 The Red Wedding. This was the episode that changed everything — both for the story and for the life of the show. I'll never forget the experience of shooting that scene (more or less in sequence) over the course of a week. Michelle Fairley performed her final, gut-wrenching moments with 100 percent commitment during every single rehearsal and every single take — even when the camera wasn't on her.
10. THE LAWS OF GODS AND MEN (Season 4, Episode 6)
The One with Tyrion's Trial. I've been obsessed with courtroom dramas ever since I memorized practically every word and frame of Billy Wilder's Witness for the Prosecution and I'll be forever grateful to David & Dan for entrusting me with adapting this powerful segment of George's book. Much like the Red Wedding, we shot the trial in sequence and it was such a thrill to watch Peter, over the course of a week, carefully modulate his performance before letting it all boil over in his final, blistering monologue.
9. THE MOUNTAIN AND THE VIPER (Season 4, Episode 8)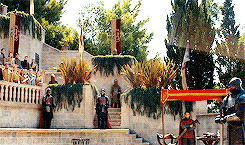 I can't say enough about Pedro Pascal. His Oberyn Martell is one of most dynamic and memorable characters in our series. This is the one where his head is smashed in by the Mountain and it explodes!
8. THE CHILDREN (Season 4, Episode 10)
Far too many iconic scenes and sequences to list here, so I'll just name my personal favorite: Arya meets Brienne / Brienne fights the Hound / Arya leaves the Hound to die. And that's just one small part of this truly epic installment. We also lose a bunch of major characters this episode.
7. HARDHOME (Season 5, Episode 8)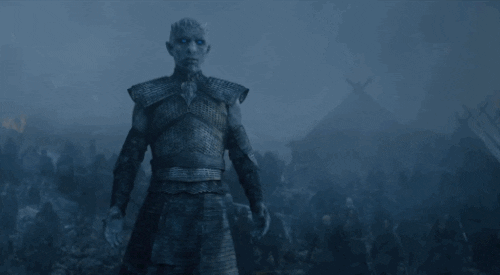 6. THE DOOR (Season 6, Episode 5)
Hold the door. Hold the— (dissolves into sobs)
5. BATTLE OF THE BASTARDS (Season 6, Episode 9)
Kit Harington is a rock star in this episode, which was a (beg pardon) game-changer for our crew and production team. They are the best in the world and I have been spoiled for the rest of my career.
4. THE WINDS OF WINTER (Season 6, Episode 10)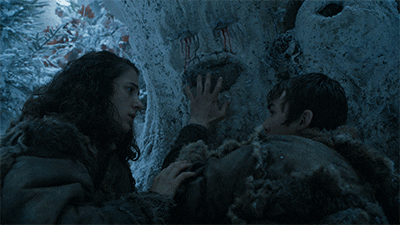 Could this be the definitive episode of GoT? It's got just about everything: Jon becomes King in the North (and we learn the truth about his parentage), Cersei blows up the Sept of Baelor and takes the Iron Throne, and Dany finally sets sail for Westeros. Boom! Another tour de force from Miguel Sapochnik… and it's far from his last (insert second evil laugh here).
3. THE QUEEN'S JUSTICE (Season 7, Episode 3)
Many of the best scenes in GoT are simply people talking in rooms. This episode has three blockbusters in that vein: Jon and Dany meeting for the first time in the Dragonstone throne room (my favorite of Deb Riley's many spectacular sets), Cersei exacting brutal revenge on Ellaria in the black cells, and Lady Olenna (all hail, Dame Diana!) informing Jaime it was she who murdered Joffrey all those years ago… just before she succumbs to poison herself.
2. THE SPOILS OF WAR (Season 7, Episode 4)
This is where things get real, y'all. Jaime and his horse face off against Dany and her dragon. And you don't know who to root for!
1. THE DRAGON AND THE WOLF (Season 7, Episode 7)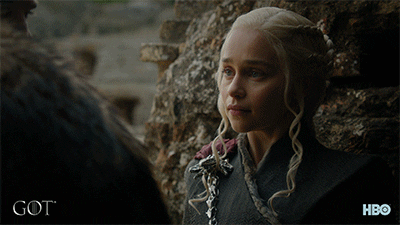 Another epic season finale. The Dragonpit sequence (expertly staged by Jeremy Podeswa) features more of our main characters together than ever before as the various warring factions attempt a truce in the face of a White Walker invasion. Sansa, Arya, and Bran unite to make Littlefinger answer for his many crimes. Jon and Dany finally get together – wait, wait, he's your nephew!  Oh, and the Wall is brought down by a zombie dragon.
(Here's Where You Can Watch 'Game of Thrones' Season 8 with Fellow Fans in Manila)
Here's a quick recap to save you the trouble of listing it down:
Season 1: Episodes 1, 2, 9, and 10
Season 2: Episodes 3, 6, and 9
Season 3: Episodes 3, 4, 5, and 9
Season 4: Episodes 6, 8, and 10
Season 5: Episode 8
Season 6: Episodes 5, 9, and 10
Season 7: 3, 4, and 7
Did the list miss any of your favorite episodes? Share your own rewatch list with us! 
Source: EW
[fb_instant_article_ad_01]?