Anne Hathaway spilled the big news last January 25 on Watch What Happens Live with Andy Cohen. An audience member called in to ask if it was true that Princess Diaries 3 already had a script — and Anne Hathaway confirmed!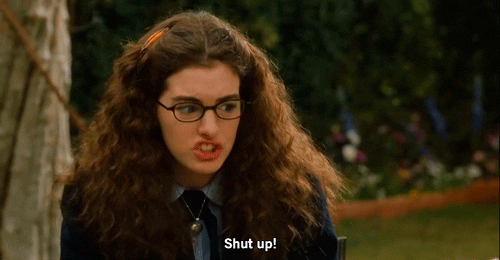 Not only that, but she said the team behind the first two movies also really wanted to do it. There was the caveat that they don't have a timeline yet but rest assured, things are already in motion. She confessed:
I want to do it, Julie [Andrews] wants to do it, Deborah Martin Chase, our producer, wants to do it. We all really want it to happen. It's just we don't want to do it unless it's perfect because we love it just as much as you guys love it. It's as important to us as it is to you. And we don't want to deliver anything until it's ready, but we're working on it
Perhaps one of the complications of the production is finding a director who would be the 'perfect' fit. Gary Marshall, who worked on the first two installments, sadly passed away in 2016.
(Meg Cabot Confirms That 'Princess Diaries 3' Already Has A Script!)
Princess Diaries is a franchise based on the best-selling books of Meg Cabot. It tells the story of a teenage girl learning she's been a princess her whole life — and subsequently having to deal with that realization.
It's been 14 years since the last movie came out, so we can expect the script of this 3rd one to diverge quite a bit from the books. I don't know about you, but I just hope Chris Pine still has a place in the film!
Do you have any theories for what could happen in the third movie? Share them with us in the comments! 
[fb_instant_article_ad_01]?