"Kababae pa namang tao…"
How many times have you heard this phrase? Or any of the common phrases targeted to girls and women? Perhaps you, yourself, have been on the receiving end of these phrases or maybe have even been the one who said them.
We can't always blame people for not knowing better—after all, we all grew up in such a traditional, conservative culture that is bound by gender stereotypes (and also patriarchy, but that's another story). Without being aware, we all have, at one point or another, unknowingly contributed to hurting girls' mindsets and making them think they have to act, be, or look a certain way. But they don't have to do anything. They just have to be themselves, because they already are girls. And that is enough.
But it is 2019 and by now, we all should know better. So, here below, are some of these common phrases we hear that we all should probably stop saying to girls.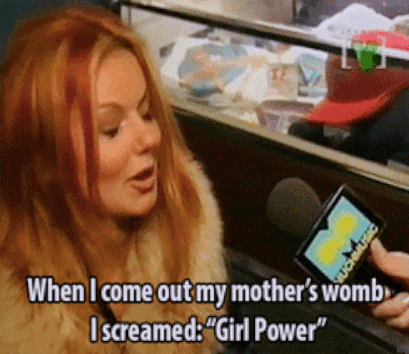 ALSO READ: We Asked Pinoys "Should Abortion be Legal in the Philippines?" and the Answers Might Surprise You
12. "Oras ba 'yan ng uwi ng matinong babae?"
Ah, the ultimate line ng mga nanay when your curfew is 12 midnight and you arrive home at 12:05. LOL. Just sweetly tell your mom that it doesn't mean you had a night out with friends, you can't also be the loving and diligent daughter that you are. Also, maybe remember to keep your mom updated about your whereabouts next time! Text lang katapat nyan, and also, trust me, a small pasalubong will go a long way. <3
11. "Dapat lalaki ang hayaan mong gumawa ng first move!"
Insert Nadine Lustre: "Come on guys, it's 2019!" Um, nope! Why should we leave all the responsibility to men? Why can't girls make the first move? So does this mean girls can't go after who they like and just keep waiting? We all deserve to go after what we want, both men and women, and as long as you're not hurting anyone in the process, here's what we say: Go for it, girl!
10. "Pang-lalaki yan eh."
Omg, uso pa ba yun? Lelz. Let's put those days behind us—those days when the color blue and robot toys were only for little boys, and when certain professions are deemed more suitable "for men". It's not true that women are capable of less than males, as long as you work hard. Girl power, mga sis!
9. "Yaan mo nang yung mga boys gumawa nyan!"
Um, excuse me po? It comes as a surprise to me sometimes, a girl, when there's a physical task to do and someone older tells me to call a boy to do it for me. It can be something little as lifting a furniture at home, or driving somewhere late at night. I'm like, whut? Kaya ko po, I'm a strong, confident, independent woman, tita!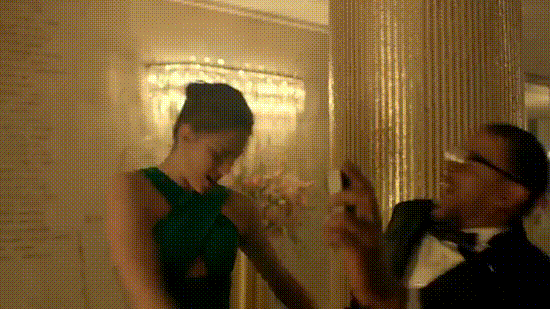 8. "Umupo ka nga ng parang babae!" or "Para kang di babae."
Umupo, magsalita, maglakad, tumawa, and all the other actions they tell girls to behave properly at. Girls are often told to behave a certain way, reminded not to be too much, because that's how girls are supposed to be. But as long as the person is happy and is inherently a good person, why does how she act or laugh matter? Girl, just do you!
7. "Kababae mo pa namang tao…"
Isa pa 'to. LOL. No. Just, no.
6. "Dapat magpakasal/mag-baby ka na!"
Why. Do. People. Keep. Asking. Girls. These. A gentle reminder to all humanity that girls aren't just here in this world to find true love and get married and get pregnant. Can I get an amen??? Girls can have other dreams, too, and have the right to live the life they want, even if it doesn't involve those traditional things.
ALSO READ: Ladies, Don't Give in to the Pressure — It's Okay to Not Want Kids
5. "Bat ka nagpagupit ng maiksi? Nagmukha kang lalaki!"
Here's how girls should respond to that, "I will cut or wear my hair how I like it, and as long as I feel good about it, it's all good!"
4. "Tumaba ka!"
Replyan mo ng "ay, ikaw rin!" Char. But, seriously, it's that bad habit of people commenting on other people's appearances, whether on weight or how they dress or look, that plant the seed of insecurity in girls starting when they're young. They carry this pressure growing up, but won't we rather raise girls who are confident and love themselves for who they are? 🙂
3. "Ang sexy ng suot mo, magpalit ka."
Or commenting on how girls do their make-up or when they choose to wear make-up. Up to now people still tend to shame and judge girls based on how they dress or look. Let girls express themselves and wear what they want! Our bigger duty is creating a society (and world) that's safe for them to live in, not telling them what to wear.
2. "Masyado ka kasing choosy!"
Mataas daw standard! Or too masungit, too intimidating, too smart. That's why 'di daw makahanap ng boyfriend. SIS. LISTEN. Do not lower your standard for boys who are too small for you. If someone has been single for a while, it only means she hasn't met the right person, and not because there is something wrong with how she's choosing her men. <3 (We gotchu girl)
1. "Boys will be boys."
No. Just because "boys will be boys", girls should not be told or made to believe that they should just accept a situation for the way it is even when it is bad for them. Encourage them instead, and let them know that there will also be fellow girls out there who will always have their backs. Cos #sisterhood, you know?
–
Let's stop making women believe, starting from when they are little girls, that there are things in this world that are off limits to them simply because they are girls. We all can do anything, be anything—both women and men.
What are other things you think people should stop saying to girls? Let us know in the comments!