BTS is currently busy rocking the world with their record-breaking songs, sold-out concerts and unstoppable television appearances here and there. If you have been following them since their debut, you must have seen how far these boys have come to be the most popular boy band on the planet. Among the members of BTS, there's one charming boy whose character is simply out of this world. He is the most precious eye candy from the group and his name is Tae-hyung.
Best known by his stage name "V" or sometimes called Taetae by close friends, Kim Tae-hyung was born on December 30, 1995 and is from Daegu, South Korea. He is the second-youngest member of the group. He is probably one of the most popular Korean idols of this generation because of his outstanding personality. He is well-known in the K-pop world for his irresistible cuteness, distinctive behavior, and for being a total dork. Well, he is just being Tae.
Bandmate Rap Monster described V as 10% genius and 90% idiot. We see the 90% of V almost all the time, but have you ever wondered what the remaining 10% of him is? We all know that being adorable is what makes V, well, V; but did you know that V can transform from being a total dork to being extra smart? He can surprise us with bizarre ideas, and wide imagination and thoughts, that even his band mates get amazed by him. Let's appreciate that 10% of him.
V was a hidden member of BTS before their first album came out. He stayed in the background during group logs and pictorials before he was finally revealed as the seventh member when their teaser images were released. He was scouted by a rookie group development personnel when he was simply walking and looking around Big Hit's academy building. Year 2013 on the 10th of July was V's solo log.
V is one of the K-pop idols with a 4D personality, which means he has a weird or eccentric personality and tends to think outside of the box and be creative. In the Korean wave, having a 4D personality is more of a compliment, and we've seen that most of the times in V. That is probably the main reason why fans are totally obsessed with him. Whenever you see V on your monitor, it's bound to be entertaining.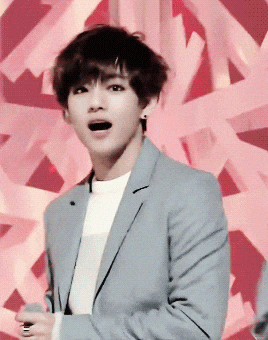 V landed his first ever acting career in Hwarang: The Poet Warriors as the innocent and always curious, Hansung. V charmed his fans with his outstanding acting performance. Idol turned actor V got a lot of praises for his role and commendable performance in this drama and is bound to get more acting opportunities in the future.
Know this: his co-stars in Hwarang including Park Seo-joon and Park Hyun-Sik, adore V so much. Actor Jo Yoon-woo, another co-star from the drama said in an interview, "It's impossible to hate him" and that Tae-hyung always brightens the day on their set because of his adorable personality.
V was named as the most handsome face of 2017 by The Independent Critics led by TC Candler. He has also set a record when he became the very first celebrity to appear on an ABC Super Sign LED billboard in New York Times Square – something that hadn't been achieved by US pop stars.
V is from the vocal and dance line of BTS. He can show you his killer dance moves and make you swoon with his deep and sexy voice. V may not be the main singer of the band, but his smooth voice stands out because he is the only baritone in the vocal line while the other three (Jin, Jungkook & Jimin) are tenors.
(ALSO READ: Who is BTS Member Jin?)
I personally think his voice is kind of unique and sexy. I actually wish he'd get more lines in their future songs because V's voice can harmonize well with the other members, especially with Jungkook's high-pitched voice. I suggest you listen to his solo songs "Stigma" and "Singularity" to understand what I am saying. And yes, he did a cover of Adele's "Someone Like You". Go listen to it. I guarantee you will definitely fall in love with this boy.
(ALSO READ: 11 Things to Love About BTS If You are Not an ARMY Yet)
No wonder the ARMY loves V.
[fb_instant_article_ad_01]?