Words by Hannah Angelique Bacani
BTS' golden maknae, Jeon Jungkook just turned 21. And although he's a year older, he still never fails to make our hearts flutter with his childish antics and naturally adorable self.
Here are 10 of the countless reasons why Kookie is the cause of our euphoria (also maybe the cause of our deaths).
READ ALSO:LOOK: Jungkook Fans Put Up a London Tube Ad to Greet Him a Happy Birthday
10. His Bunny Smile
With his scrunchy nose and crinkled eyes, Jungkook's smile never fails to make our hearts skip a beat with his bunny smile. It's contagious and effortlessly charming that it might as well be in his DNA.
9. Jungkook is a Memelord
He can go cross-eyed, double-chinned, derp-faced, and still be adorable. Well, he can't be ugly even if he tried.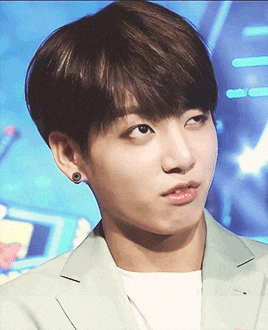 8. He's also a Fanboy!
If there's someone who can totally relate with what it feels like to be a fanboy/fangirl, it's Jungkook. We all know about his undying love for Korean star IU. And really, we can't help but be jealous of her.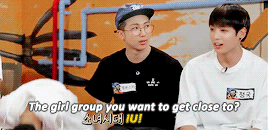 7. He's a Hard Worker and so are His Hyungs
Since their debut, BTS has been working very hard to be where they are now. And their hard work is paying off as more and more people show their love and appreciation not only for Jungkook but for all seven boys.
6. VOCALS!!!
Jungkook's voice does wonders. It can make you feel a lot of things–soothe you, give you chills, make you want to sing and dance along, sing you to sleep, and make you feel alive. Whether it's one of their original songs or an English song cover, live or acapella, Jungkook can kill it.
5. DANCE MOVES!!!
His dance moves can make him go from adorable to HOT real quick. I'll let this gif do all the talking.
4. Girl Group Dance Moves
If you think Jungkook only learned b-boy moves, you're hugely mistaken. Just look at him dance to the hits of Girls Day, Girls Generation, AOA, and APink!
3. His Relationship with his Hyungs
He can sometimes be mean and annoying with his impression of his hyungs, but also be sweet and protective of them. Either way, you know that his love for his hyungs isn't fake love.
2. For All the Times His Tears Made Us Cry Too
Makes him more real to us.
1. HIS LOVE FOR ARMY!!!
Because he loves his fans just as much as they love him!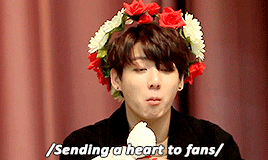 There are a million things to love about Jungkook. What's your favorite thing about our precious maknae? Share it with us in the comments!
[fb_instant_article_ad_01]?