When in Manila, I remember walking around Shangri-la one time with my boyfriend when I first spotted this playful looking store that sold eye-catching merchandise. I dunno if it's just me but I firmly believe that I was blessed with scrutinizing eyes that can spot anything interesting a mile and several stores away.
As my boyfriend continued walking past the store, I found myself scanning the items one by one and saw this really cool looking clock that had magnets instead of fixed numbers. Compared to an ordinary wall clock, it allowed you to place important events and reminders at the corresponding time when they're supposedly due.
It was awesome and I really wanted it.
Magnetic Memo Clock (Php 795.00)
There were a whole lot of things in that store that caught my attention so when I was given the chance to visit the store I was ecstatic.
Quirks is a novelty store that sells everyday things fabricated in a you-don't-see-this-everyday kind of way. The clock, for example, is something you don't see in your usual stores. In fact, I've never seen anything like it. It's an effective conversation piece and is functional in every way.
Who doesn't keep track of time nowadays? Even more, who doesn't enjoy jotting down on planners and organizers to be reminded of important events?
It's really amazing what the human mind can come up with and Quirks gives you just that. It brings ideas and talent from all over the world into an accessible store in the heart of the metro.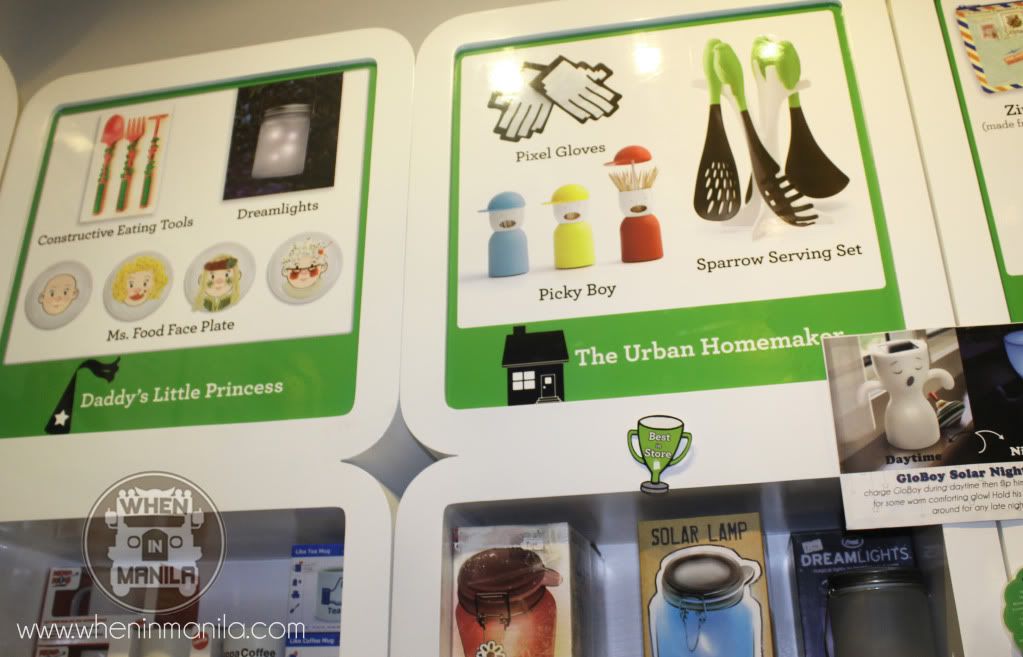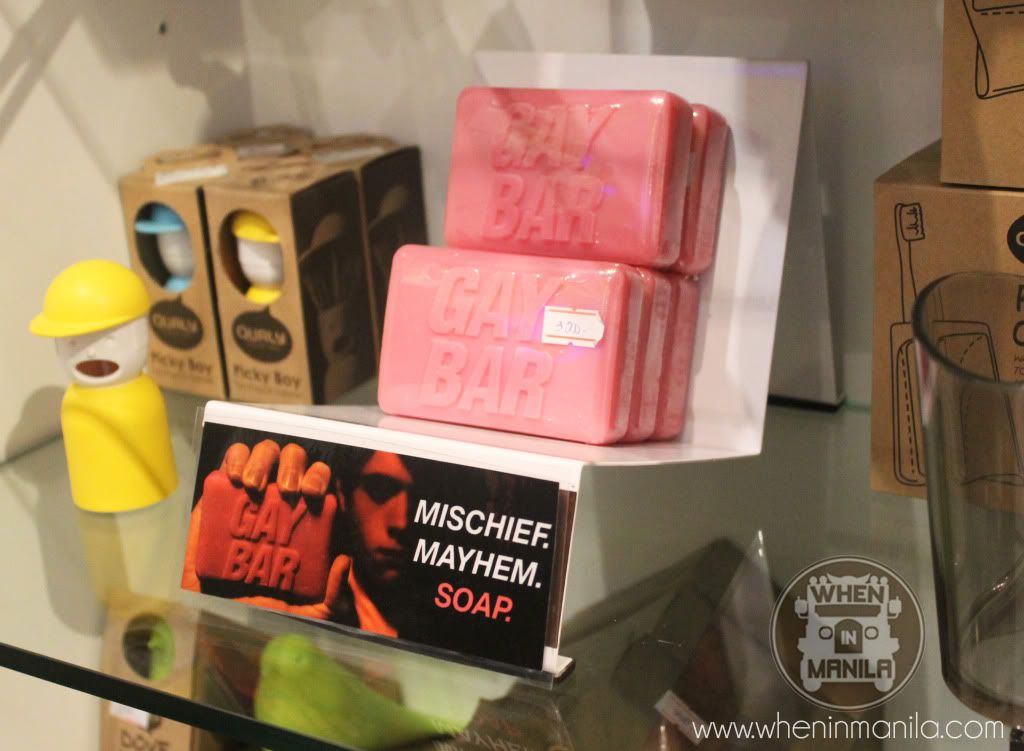 Four sisters with a love for travel had this crazy idea of bringing what they saw outside the country to the Philippines. Okay, that didn't sound crazy at all. Sounds pretty common, actually, but they happen to be the only distributors of different international brands for their quirks. They've got items from Suck UK, J-Me and Luckies from UK, Dynomighty and BlueQ from USA, Qualy from Thailand, and 4m2u from HK and many more. They sell conventional pieces with a unique twist that would surely make you or your loved one smile.
Some of their best sellers are the Mighty Wallet – a wallet made of Tyvek paper that is tear and water resistant, Solar powered lamp, and the Scratch Map. I would love that scratch map but I'm really far from being a jet setter. The concept's really cool though. It's sort of like those raffle cards you get from gas stations where you scratch and get a prize, only this time you get to scratch off the places you've been to.
Mighty Wallet (Php 780.00)
Scratch Map (Php 1050.00)
Since I'm a student, I went for the undercover laptop sleeve, which looks like a case file but is actually made of a very strong waterproof material that can keep my baby safe and sound.
Undercover Laptop Sleeve (Php 1550.00)
I also couldn't keep my eyes off this really cute ice bucket, which gives the image of a polar bear slowly getting submerged in a pool of ice cold water. Plain genius. It's the only thing I've seen that makes you think melting ice is a good thing — Aside from the Titanic incident, of course.
Polar Ice Bucket (Php 1695.00)
My friend got this really cool book with a hidden flask inside, perfect for Father's day. That would've been pretty handy during college — Just kidding.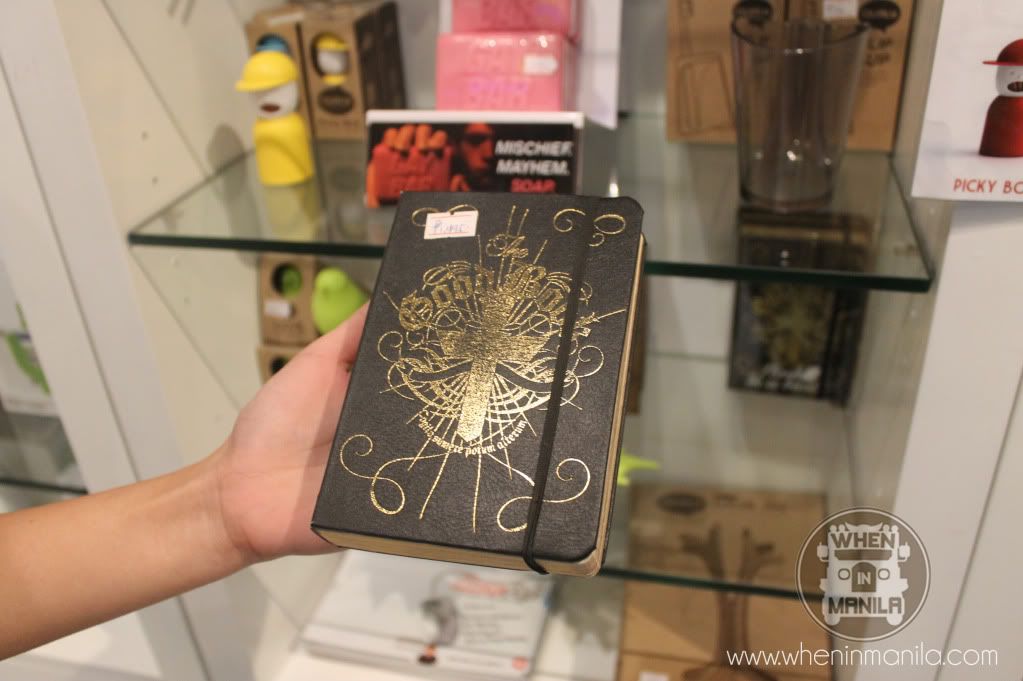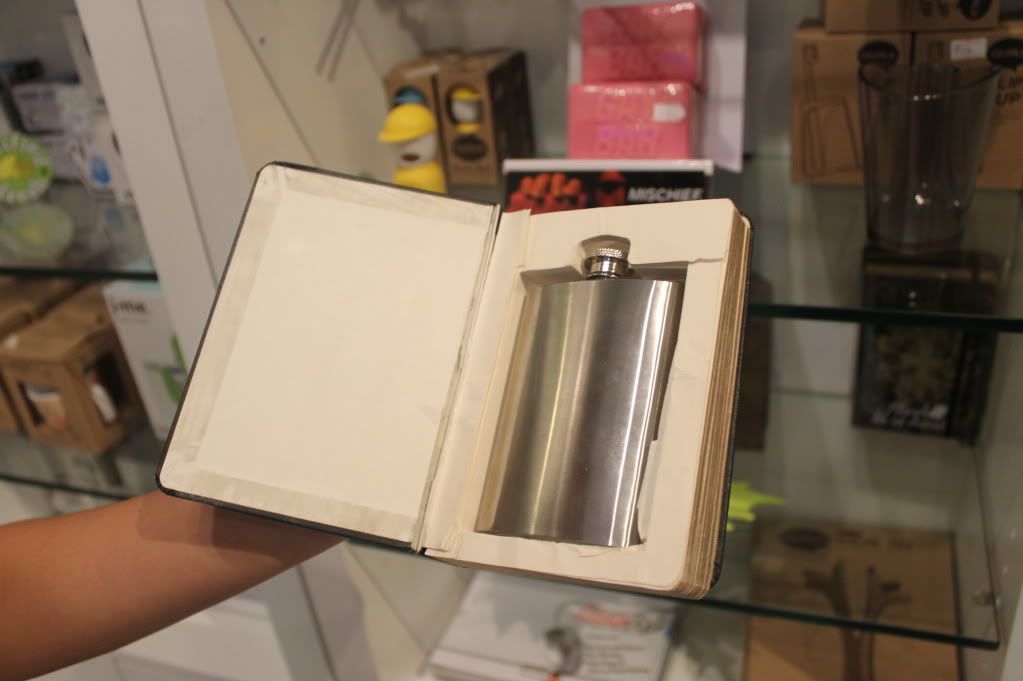 The Good Book (Php 1495.00)
So basically they've got everything for everyone.
Something for mom's cooking station…
All Season's Shaker (Php 1590.00)
Dad's morning affection…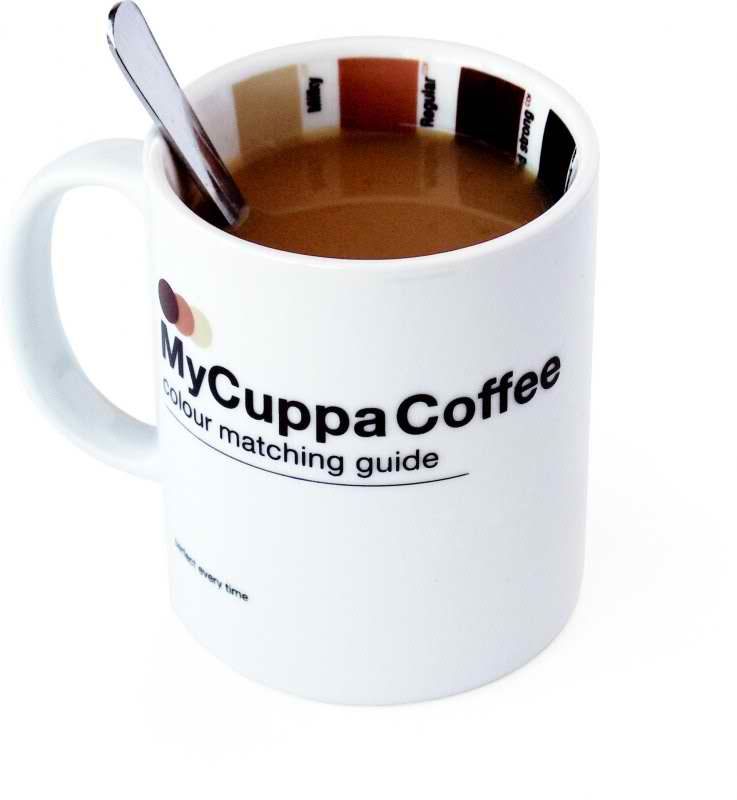 My Cuppa Coffee (Php 480.00)
Even something for your social networking addiction…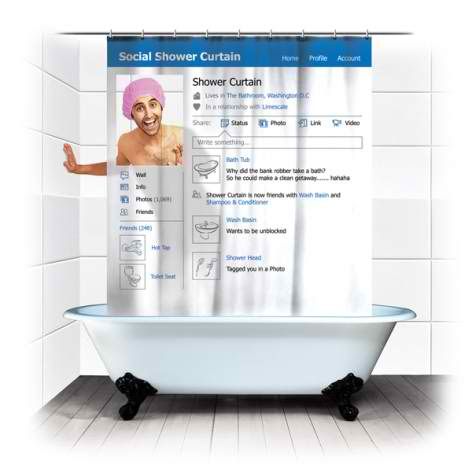 Social Shower Curtain (Php 1250.00)
I had an encyclopedic list of the things I wanted for myself and for my loved ones and I'm pretty sure you'd do too if you visited this store.
Prepare to allot about 15 minutes to scan through the stuff and 2 hours to decide on what to get. I know one of the store owners, Michelle, witnessed the problematic look on my face when I couldn't pick between the laptop sleeve and the forever reusable "paper bag" lunch box.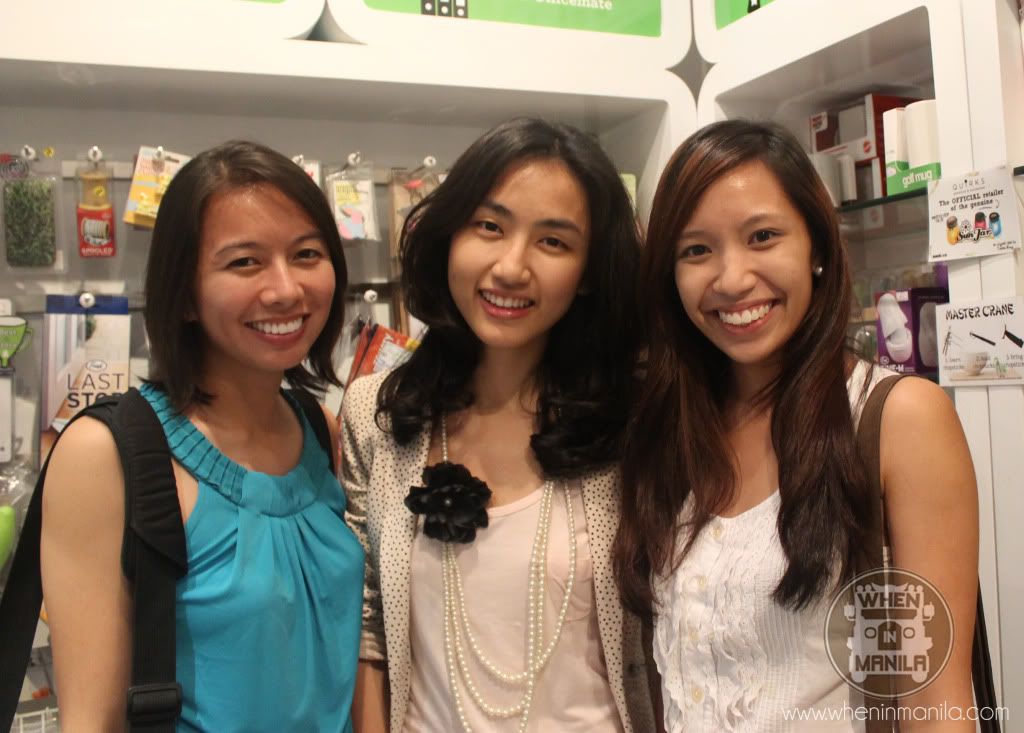 But I left the place with a huge smile on my face.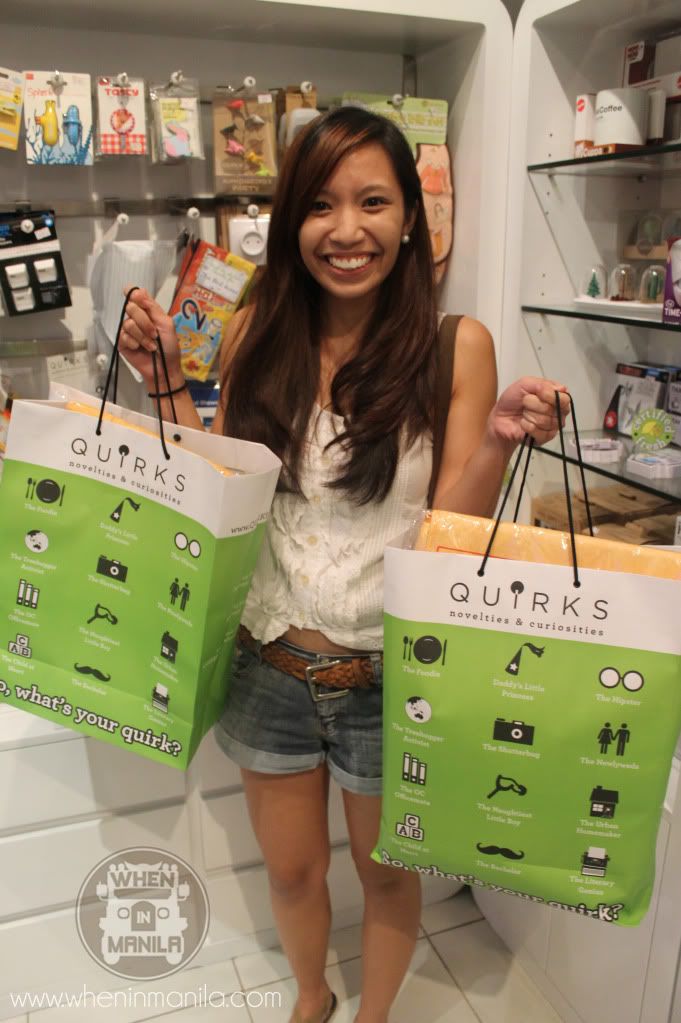 When in Manila, and looking for something you think you probably wouldn't find in Manila… or anywhere in the world, drop by Quirks and experience Alice in wonderland first-hand.
*All photos courtesy of Gretchen Gatan and Quirksph.com
QUIRKS Novelties and Curiosities

visit their official website www.quirksph.com or their facebook page
Power Plant Mall
(632) 757-3096
Shangri-la Plaza Mall
(632) 577-9058
Quirks Novelties and Curiosities: Your Usual Stop for the Unusual Stuff
[fb_instant_article_ad_01]?