Words by Kimberly Claire Reyes
Who here has never been broke yet? If that's you, we gotta hand it to you. But if you know what it feels like to open your bank account and find that egg-shaped number staring back at you, or if you know petsa de peligro all too well, sorry to break it to you, but you might be bad at saving (like many of us).
No shame, though! After all, we just like to indulge in "self-care" and living our best life. YOLO, amirite? Here are 7 things you can probably relate to if you're bad at saving!
ALSO READ: 6 Amusing Hacks to Survive 'Petsa De Peligro'
7. When you spend your last money and call it "self-care"
Yes, we have indeed lied to ourselves a million times by making up the most absurd reasons to spend this month's worth of allowance. Sorry, self. But go ahead, spread your wallet, and grab those expensive sneakers you've been eyeing. Because honey, you worked for it. Self-care, yo!
6. When samgyup is life
You know petsa de peligro all too well when your wallet has a gaping hole but samgyup is life. How many times have you been invited to samgyup and you said "G!" even though you were broke? Korean barbeque restaurants will be the end of this generation. But, you know what? IT'S WORTH IT.
5. If you are "marupok" when it comes to online shopping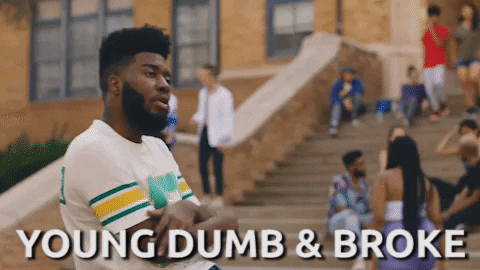 Online shopping? Lord, patawad indeed for we sin again and again. Why do we buy things we know we don't need? Or can't afford? Why do we do that? I don't know but — oh my lord is that a glowing cucumber-shaped night light??? I NEED THAT.
4. When you love "window shopping"
"Magti-tingin lang ako." GIRL. We know what your "window shopping" means. You go into a store with no intention to buy anything but always come out with at least a shopping bag or two. Every. Time. There goes your food allowance for the rest of the month!
3. When all your funds go to lakwatsa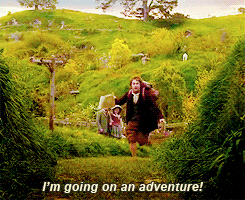 Piso sale? Holiday sale? Summer sale? You're the first to know among your friends when airlines post an update about a seat sale, because let's face it, TRAVELING IS GREAT, GUYS. The moment you save a couple of thousands in your bank account, you almost know everytime where you will spend it—travel. And it is always worth it (even when you're broke after).
2. You keep saying "magsa-save na ko" but who are you kidding?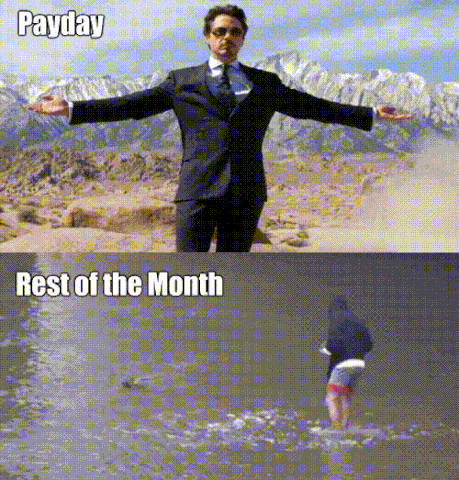 HAHAHAHAHA. Anong nangyari? Next.
1. When your salary slips away the moment you get it
Finally, your most awaited day of every month arrives—pay day! And for a moment you feel like the richest, happiest person on earth. That's the most you get though, a moment. The next thing you know, after bills, wala nang parang bula. Parang yung ex mo. Chos.
Don't think that because of this you're going to spend the rest of your life as a broke adult though! You don't have to. It is never too late to start saving up. And it's actually not as difficult as you think. You just need the right tools and aid to help you reach your goals.
One secret to building a secure financial habit is to invest your money. Not only do you grow what you save, you also get guaranteed benefits if you choose the right insurance plan. Manulife, one of the top insurance companies in the country, recently launched Manulife MVP (My Vision Plan)—a groundbreaking insurance and investment plan that is unlike anything offered in the Philippines today.
Manulife MVP offers all these valuable insurance benefits in one plan:
Guaranteed cash benefits on top of your investment, regardless of market movement.
Guaranteed lifetime protection once your insurance policy is fully paid.
Easy application process, with up to 1 million pesos coverage. No medical exams are required for Manulife MVP, as long as you meet certain conditions—unlike with other insurance plans.
Guaranteed paying periods of either 5, 10, or 15 years. You get to choose depending on your goals and your needs.
Your money grows over time, as your funds are guaranteed managed by experts.
Whether your goal is to travel or live more comfortably in the future, Manulife MVP is the insurance plan that you can enjoy in your lifetime, and not just for leaving something behind for your loved ones. You can get started for as low as P2,000 per month. Perfect for budget-conscious Filipinos!
Think you'll be bad at saving forever? Break that mindset now, and head on to Manulife to learn about My Vision Plan.
Can you relate to these "broke adult" moments? Check out Manulife MVP and make your bank account proud!
Manulife MVP
Manulife Website: www.manulife.com.ph
Facebook: www.facebook.com/ManulifePH
Twitter: @ManulifePH
Instagram: @manulifeph
[fb_instant_article_ad_01]?