I really, really suck at flirting. I just can't do it. In fact, I suck at it so much that the one time I actually mustered the courage to give ~the smile~ to someone I found attractive at a party, and it worked and he came over, the moment he opened his mouth, I froze and said "haha yeah!" in a nervous laughter, and I walked away. I WALKED AWAY. The poor guy looked so confused.
I've heard many similar, painfully awkward but equally hilarious failed-flirting stories from friends and other people, so if you are one of us, know that you are not alone in this! Here are 12 struggles of all people who can't flirt can 100% relate to.
ALSO READ: We Asked People 'How Did You Know Your Partner is THE ONE?' and the Answers Will Make Your Heart Melt
12. When you ask people for flirting advice and they say, "just be yourself!"
But, friend, this is myself:
PAANO.
11. When a cute guy or girl tries to talk to you and you're a smorgasbord of emotions
Yung tumitili yung mga laman-loob mo pero kailangan kalma ka lang. So IRL, ganito yung mukha mo:
https://giphy.com/gifs/reactiongifs-awkward-people-10gJMyUvr11JIY
10. When you can never respond with a witty, sexy come back to what your crush just said
Crush: "Tell me something dirty."
You: "I haven't washed my hair in five days."
9. When even your parents are giving you flirting advice
You know it's bad when even your parents try to give you flirting advice. "Anak, konting ismayl naman kasi. Di ka makakapag-asawa nyan."
Asawa agad???
8. When you freeze the moment your crush approaches you
"Besh ayan na sya, ayan na sya, ayan na sya, ANO GAGAWIN KO???"
7. Not knowing how to find the balance between letting them know you're interested but also not give out too much
So todo ignore ka kay kuya cos bilin ni mama dapat pakipot, but also really you're dying inside cos p*kshet ang pogi nya.
6. That one time you got bad flirting advice from friends, but you tried it anyway
Once, a guy friend told me "magpa-singkit ka lang". Oh, okay.
https://giphy.com/gifs/kpop-perfect-CvwfWJURZz8dy
5. You plan the words so well in your head but when it comes out its like, whaaaat?
As Cady Heron said, "Grool."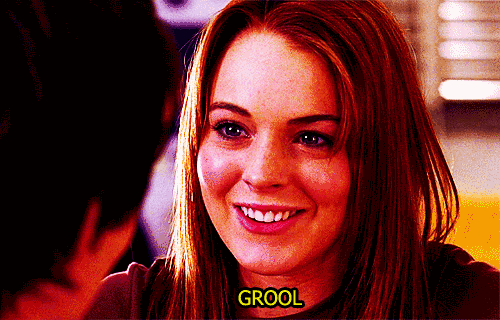 "I meant to say cool and then I started to say great."
4. You can never actually tell when someone is flirting with you
And when someone does try to flirt with you, you can never tell.
"Friendly sya, noh?"
3. When you try to do that thing in the movies where you smile at someone from across the room, but the game changes when he actually comes up to you.
Halp, I didn't think this all the way through!!! *Walks away* #truestory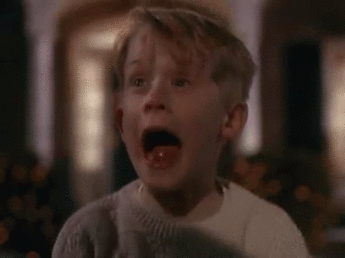 2. When you're just NEVER emotionally, mentally, and spiritually ready for flirting.
How do other people make this look so easy?????!
1. That no matter how bad you are at flirting, you don't really worry because you know the perfect person for you will like you anyway, awkwardness, embarrassment, and all. <3
https://giphy.com/gifs/weird-new-girl-zooey-deschanel-Je6oAXBQPnYGI
So until then, keep on keeping on!
–
Know someone who is just really, really bad at flirting and can relate to these? (Or maybe it's you?) Tag them in the comments! :p