In romantic movies, meeting the ultimate love of your life often goes something like this: a guy walks into a room, sees a beautiful woman, they lock eyes, and alas, the world stops.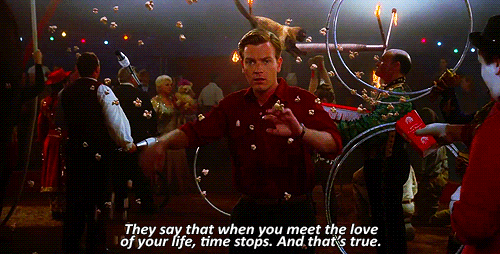 But in the real world, that isn't always the case. Time doesn't stop, there won't be clear signs, or maybe there won't be fireworks. Sometimes it's messy, complicated, and unclear. Despite that, I think many people would agree that one of the best moments you'll ever experience in life is that moment you realize you have found "The One". After all, don't we all just want to find our one true person?
We wanted to know real stories of people about finding their ultimate love, so we asked engaged and married people this one simple question: "How did you know your partner is The One?" And here are their answers.
ALSO READ: Couple in LDR for 12 Years Finally Marry—Here's How They Beat the Odds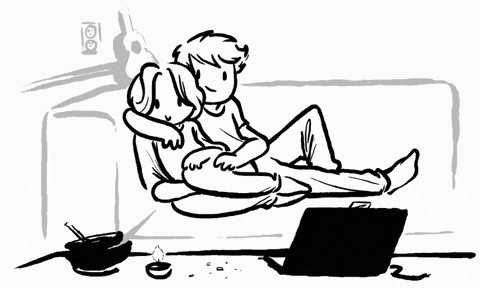 9. It's in the little things 
"My husband and I met in 2002. We are good friends and he confessed twice but I said no. But in 2012, we had this casual conversation at a playground. We were sitting on the swing, having a nice talk about us. Then, we just hold hands. It was that simple moment, nothing fancy, just the comfort and genuine feeling of being yourself with this person."
-Lucielle, married for 5 years
8. Nothing is real until it's gone
"The exact moment I knew was when I was close to really losing him. It dawned on me that my reality will soon be without my better half. It's such a cliché, but nothing really is real 'til it's gone."
-Matt, married 1 year and 5 months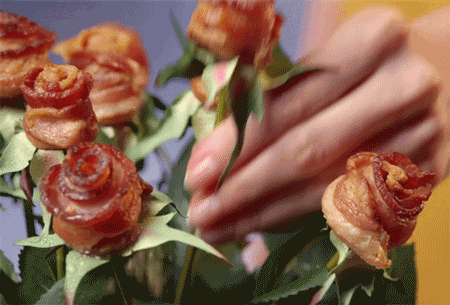 7. The redemption
"Back in mid 2015, I was jaded as f*ck. I hated emotions, I didn't want to be attached to anyone, I had zero f*cks to give. Then I met a nerd named Nico. We had the same interests. Skate, surf, hiking and was even in the same industry. He was different from the other guys I dated before, he's a good guy. But I still didn't want any commitment.
One month into dating him, I went home to Baler with some of my friends. But unfortunately, we weren't able to surf because there was a typhoon that weekend. At the height of the typhoon, I found myself under the sheets praying to God, asking him to keep us safe. My exact words were 'Lord, please ayaw ko pa po mamatay, may babalikan po ako sa Maynila.' The time when I realized that I would want to spend the rest of my life with Nico. When I came back to Manila, he gave me a bouquet of bacon and I told myself, 'Yup, this one is a keeper.' ?
We're turning 3 [years] in October and getting married next year. ? It's cliche but, it's true when they say that the person destined for you will come when we least expect it."
-Ayin, engaged and marrying in March 2019
6. The person that changes everything
"That moment was when things started to turn out right for me. I never had any clear direction in life. (Naks, drama) But seriously, here are a few examples: I never had any ambition in life until she became my girlfriend. I never got to do the things that I really loved until she became my girlfriend. I would always make the wrong choices in life, well mostly bad decisions until I met her. I started to realize that there was so much more than surviving lang. But what really cemented it was when we were husband and wife already, 5 years into it when our strength was tested. We lost our first daughter whom we waited for 5 years to come. I happened to also lose my job 3 weeks before that fateful day. It was the wife who was the stronger one and helped me overcome the darkest time of our lives. Thank you, Alpha. I owe all that I am now to you."
-Niel, married for "8 awesome years"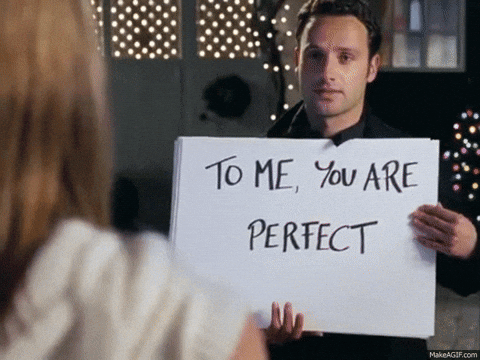 5. Just like in the movies
"When I met him it was like in a movie where everything stood still. His face was the only one brightly flashed in the picture. I can remember his smile, his dimpled cheeks. The whole background was blurred except for a castle behind him (we met on a weekend in Baluy beach, Olongapo with the view of Subic's White Castle). I didn't know right away that he was 'the one', but I knew then that I had just met someone really special."
-Anne, married for 37 years
4. When it takes losing someone to realize what you have
"I'm a foreigner very happily married to a Filipina. I didn't realise she was "the one" right away. In fact, it was only after we broke up briefly that I realised she was everything I ever wanted. It literally took a break for me to realise that."
-James, married for 4 years
3. The one that makes you laugh
"I think the moment I realized that [my husband] is the one was when we visited the US for 2-3 months and we were living in my auntie's house. My auntie super loved him. He also got along really well with my cousins and their craziness. I felt how it was to have him around the house. Also, I realized then, he can make me laugh. Although he's not sweet in a lot of ways, but he can make me laugh. I feel like that's super important, growing old with someone. You need to be with someone who gets you and can make you laugh, like a best friend." (Translated from Tagalog)
-Joanne, married 7 years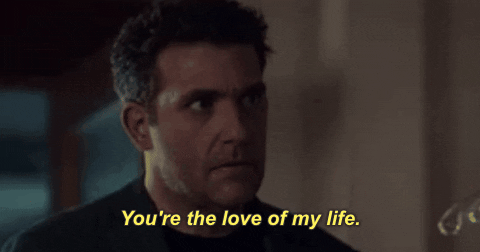 2. When you. just. know.
"Hmm exact moment? Uhm…..this is one question I find hard to answer. I was asked by my friend the same question 4 years ago when I proposed to [my wife], and I also didn't know how to answer then. It really made me think. What I could tell my friend was "For some reason, I JUST KNOW." It might sound corny and a bit of a cliché, but I only see my future with her. And that's really how I feel." (Translated from Tagalog)
-Jet, married for 1 month
1. When you can't see yourself with anyone else
"At first I didn't know that [my husband] really was "the one", because at that time we were just in high school. I was in 3rd year, he was in 4th year. But when I was already working, and we were in LDR for 9 years, that was when I realized he is "the one" — I met many other guys who tried to win my affection, even when he wasn't around and we would only see each other once in a while, I never liked anyone else. I couldn't see myself with anyone else but him." (Translated from Tagalog)
-Leng, married 27 years
–
In a world of 7.4 billion people, how lucky are those who find The One. <3
What's your story? How did you know your partner is The One? Share your story with us in the comments!