The enhanced community quarantine has brought with it strict rules and regulations. And because of this, people have been separated from some of their loved ones while we all do our part in flattening the curve. Part of this demographic of people are couples who are separated by city borders and all. While some are lucky to have been able to stay together, others are surviving off video calls for the time being. Here are some of their stories.
A winding road
We're actually both residing in Rizal. Me in San Mateo, Rizal and her in Cainta, Rizal. But we can't meet for the meantime because there's no direct road between Cainta and San Mateo and the only way we could meet is by passing through Marikina.
One (video) call away
normally, our workplaces are just a block away, which made it easy for us to meet up daily. (tapos clingy pa sya, este, kami, haha) he lives in cavite and i live in san juan, so surviving off of video calls for the time being!
Star-crossed
Yehp. She lives around Commonwealth and I live in upper Antipolo. Because of the lockdown we won't be able to see each other for the next month or more. :((
An online love
Yeah. I live in Bulacan and he's in QC.

Had one last date before monthlong LDR after the lockdown was announced ☹️

Rn we try to cope by looking for online multiplayer/coop games to play together lol pero nakaDSL pa siya ???
My heart!
I live in qc and she lives in cavite; i had a choice to go back to manila before the lockdown but i decided against it and we're staying with her fam in cavite during the lockdown
Stuck together
Not sure if this counts but my cousin and her boyfriend went to Siquijor before the lockdown, they were supposed to go home on Saturday before the lockdown was implemented on Monday but their flight got cancelled so they took a bus to Bacolod cause the only flight left that they could take was from Bacolod to Clark (their plan was to take a bus from Clark to NAIA) but that also got cancelled, so now they're stuck together for a month or more in Bacolod because of the lockdown.
A thousand miiiiles just to see you…
A boy that I've been seeing was supposed to come to Manila (he's American) cuz he can't go back to work for now (visa problems) and he's running out of cash if he stays in expensive countries (he was caught traveling kasi). He booked a ticket, reserved an airbnb closest to me so we can at least spend community quarantine together. Kaso nag-angat si Du30 ng "enhanced" community quarantine which means that all international flights will be suspended from March 20 onwards. he can't afford that cuz if his visa gets approved, he has to go back to work. Ayoin. Now, i'm on hold with PAL for the last 20 mins, tryna help him cancel his flight cuz he's in Auckland, NZ right now.
'Til next time!
So we do FaceTime, cals and messages. I feel bad though casue he's an EXPAT so he's pretty much alone while I'm with my family and I can't invite him over cause we're not allowed to go out so I worry about his food and obviously his sanity 🙁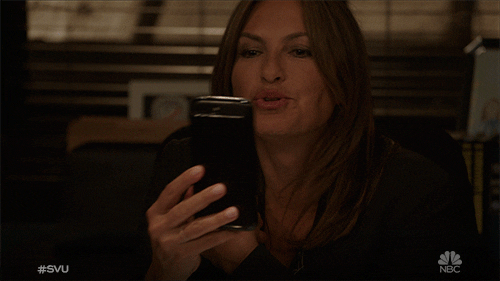 Do you have a story for the WhenInManila.com Team? Email us at story.wheninmanila@gmail.com or send us a direct message at WhenInManila.com Facebook Page. Interact with the team and join the WhenInManila.com Community at WIM Squad!