A Social Weather Stations survey conducted in March shows that Facebook continues to be a significant presence in the ordinary Filipino's life, especially when it comes to providing them with everyday news. Despite the controversy surrounding Facebook and Fake News, SWS' study shows that the social media site remains the second top choice as a news source. It is only surpassed by television which the majority of the respondents primarily use to source news.
Fielded from March 28-31, 2019 the survey made use of 1,440 face-to-face interviews with adult individuals across Luzon, Metro Manila, the Visayas, and Mindanao. The study found that 21% of adult Filipinos (est. 13.9 million individuals) look to Facebook as a viable news source. In contrast, 60% of adults (est. 40.4 million individuals) prefer television as their main news reference. A minority of 15%  (est. 9.7 million individuals) seek out news by listening to the radio while a small 2% (est. 1.0 million individuals) use print newspapers.
Save for television, Facebook has now beat out the traditional media forms as sources of news. With 99% of adult internet users (est. 30.3 million individuals) also having a Facebook account, this shouldn't come as a surprise. Moreso considering that We Are Social's Digital in 2019 Report named the Philippines as the "social media capital of the world". It did so on the basis that individuals living in the Philippines spend the most time on social media globally.
Of these 30.3 million individuals on Facebook, SWS found that the highest proportion of adults with a Facebook account is the 18 to 24-year-old age group. Their numbers stand at 86% among the total (est. 7.3 million individuals). Following them is the 25 to 34-year-old age group with 71% or an estimated 9.5 million individuals, then the 35 to 44-year-old age group with 55% or an estimated 7.3 million individuals. Trailing behind is the 45 to 54-year-old age group 29% (est. 3.6 million individuals) with 55-years and above age group coming in last at 14% (est. 2.6 million individuals).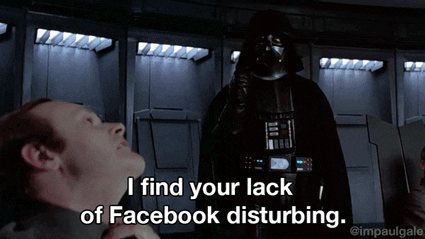 In terms of educational attainment, owning an account and reading the news through the social media site both proved to be positively related. The proportion of adults with a Facebook account was highest amongst college graduates (78%), followed by high school graduates (58%) and elementary graduates (32%). Least was the non-elementary graduates (11%). From those numbers, nearly half of the college and high school graduates (49% for both) responded that they used Facebook to read the news on the daily. While 37% of elementary graduates and 36% of non-elementary graduates answered the same.
Quite directly, the survey also studied whether these Filipino Facebook users used social media intentionally for political purposes. A set of pre-listed activities which included both political and social options was included in the survey and all that applied to the individual was asked to be checked off. From the 30.4 million adult internet users a total of 49% have said to use social media politically.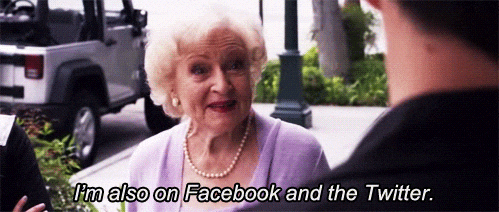 31% (est. 9.4 million individuals) answered they have used social media to "Like or promote material related to political or social issues that others have posted." While 14%  (est. 4.3 million individuals) have "followed any elected officials, candidates for office, or other political figures." 6% (est. 1.8 million individuals) have "posted own thoughts or comments on political or social issues" and 5% (est. 1.5 million individuals) to "repost content related to political or social issues that were originally posted by someone else".
(Sotto files bills including 'Anti-Fake News Bill')
4% (est. 1.2 million individuals) have used it to "post links to political stories or articles for others to read" with 2% (est. 537,000 individuals) using it to "encourage other people to take action on important political or social issues. A small 1% (est. 365,000) have exercised it to "encourage people to vote." The other 51% (est. 15.4 million individuals) answered that they spent their time on social media recreationally.
Do you think Facebook is a trustworthy source of news?