Words by: Clariz Mendoza
Elsa and our favorite gang are back with another magical adventure in Frozen 2! This time around, they are on a journey to find the source of a mysterious voice that would unveil the secrets of Elsa's past.
The film is definitely worth the six-year wait. The graphics are superb, as expected, and let's not forget the soundtrack of the movie. There is no doubt that we will be singing "Into The Unknown" for the next couple of months!
But as with all Disney movies, the lessons in Frozen 2 are what makes it great and unforgettable. I love how they portrayed Queen Elsa as the new ideal character in this generation. She is indeed the perfect role model for every girl out there! Here are some reasons why Elsa is definitely is the queen every girl should be looking up to.
WATCH: Panic at the Disco's Song 'Into the Unknown' for Frozen 2 is Out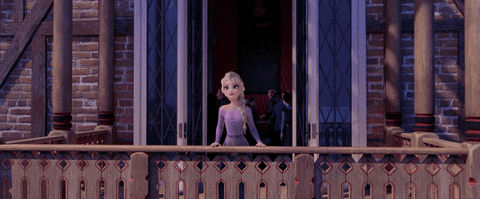 Elsa is a queen who does not need a king 
Who needs a king when you have Queen Elsa and Princess Anna to rule the kingdom? Arendelle is a harmonious and peaceful kingdom thanks to the ruling of the two sisters. The people of the kingdom look up to them and even see them as their friends and not superiors. Elsa proves that queens can be as good as kings in running a kingdom (or even better!).
Elsa is the perfect "ate" for Anna
Even when Elsa was still a child, she knew what the word responsibility meant. Growing up, she cared and prioritized the welfare and safety of Anna (even if it meant endangering herself!). Elsa knows what it means to be a sister. Anna can always count on Elsa for anything and everything! She showed that the love found in sisterhood is very powerful. 
No love life, no problem
Queen Elsa doesn't need a king to be happy. Unlike many animated films in the past, Frozen 2 does not revolve around the story of a damsel in a grand search for romantic love. Elsa's quest in life is so much more bigger than that, more purposeful. She doesn't depend on a search for a love life to be happy, which makes her even more admirable! She is proof that a woman's value does not depend on her partnership in life.
Elsa's courage
Even if she knew that the mission would be dangerous, it did not stop Elsa from doing what she could to save her kingdom. She was ready to go into the unknown *wink* for the safety of her people! We are not looking at a damsel in distress here. In Frozen 2, the women of the story are the heroes. Both Elsa and Anna showed incredible courage—a wonderful example for all kids this generation.
Frozen 2 is now showing in cinemas nationwide.
Have you seen Frozen 2? What is your most favorite thing about the movie? Tell us in the comments!
–
[fb_instant_article_ad_01]?