Ah, yes. The Great Wall. Often our own version of Romeo and Juliet, many couples either climb it, succumb to it, or are stopped by it. And it's always hard to hear stories about thwarted love. But sometimes, we have those victorious stories! Victories don't always mean they get together and stay together but they at least learn and walk away better people.
Here are some of our favorites!
1. The "what if?"
There's this guy I met when we were undergrads and at first I didn't really pay attention to him. But he really made an effort to talk to me and bond with me because we happened to be classmates in 4 classes. Anyway turns out he's this really great guy. He's super charming and incredibly smart and sweet and all that. We got really close because we were together all the time.
We learned a lot about each other and one of the things I did learn was that he comes from a really traditional Chinese family so he has a great wall. So even if I knew I was starting to have feelings and even if I knew there was something there, I backed off. I respect him so much and I know how painful it is for people to go through trials of being with someone with a great wall. And he's one of the most incredible people I've ever met, so I don't want to hurt him and I don't ever want it to come down to me versus his family because a part of me knows how selfish that is. And I know that could ruin a lot of things.
My family met him and they really like him too and they said that I made the right choice. And so there, we're friends and I'm happy with that but I'll always wonder "what if?" y'know?
2. Loving from afar
Well, there is this girl I love, she's always so nice and kind to me. When I first met her I was struck [like lightning.] Then as days went by I started to fall in love with her even more. But I knew that she had a great wall because she said: "I need to find a pure Chinese guy." That's when I knew I didn't have a chance.
So instead, I became the brother she needed in her life, the brother who could help and be there for her. Even though until now I still love her, I decided that because I love her so much I'll let her go and I know that one day she will find that one person who can love her unconditionally.
I hope that wherever she goes, I want her to know that I'll always love her.
3. Yikes
Had myself set up for prom. Morena yung girl. Parents said nope you're taking your cousin to prom. It was embarrassing to have to tell the guy who set me up that my parents said no. Also heard na umiyak si girl after. Ouch.
4. The Taft-Katipunan distance
He was my crush for a while, then for my birthday, my friends made him greet me through text! After a few days of asking, he asked me to prom. Then we became each other's first boyfriend/girlfriend. We were together end of junior year until the beginning of college, always fighting cause it was hard to see each other. His parents didn't know about me, my parents didn't like that it wasn't a legal relationship for both sides. We kept breaking up and getting back together. Then one day at like 3 am he called me then I think he was crying? His mom found out, then we decided family first. It was hard also cause Katip-Taft "long distance" relationship. That was about 5 years ago, now he's dating a Chinese girl. We don't talk but I'm happy for him, he'll always be my first love!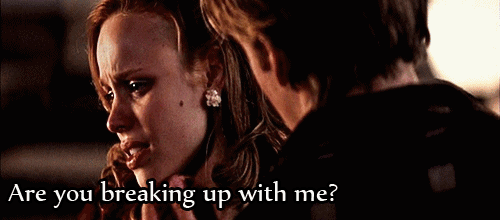 5. Love is real
I thought he liked my friend (who was also my blockmate) but it turns out he liked me. I didn't know and I even asked him for help for this other guy. Then I chickened out. Pretty soon, in third year, he told me he liked me. But I told him yes and no. I think that's what eased the Great Wall a little. The fact that one, I didn't jump into it right away and two, we had 6 months to test the waters.
After testing 6 months, we got together and we've been together for the last 6 years.
My grandparents were appalled. Obviously cuz he ain't Chinese. 
My mother preferred him not to be. And my dad has issues with his parents so he always went against their wishes. But all the more I planned things carefully, didn't just jump into it.
He's my first. And most likely my last.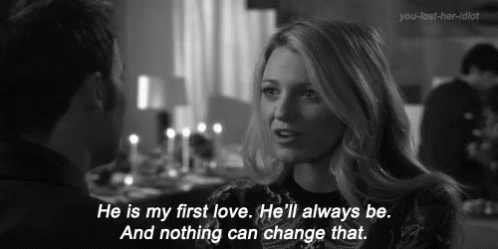 6. Not actually climbing the wall
Sometimes you don't actually climb the wall. You sort of wander aimlessly and find yourself on top. She was dating a guy when she realized she liked me. We hung out a lot in college since we were in the same org and because I would hitch with her home.
We've known each other for around a year already when we realized we liked each other but we never told each other. We still hung out but we both accepted that it would never happen. We hung out more often and, a lot of the time, just the two of us. Eventually, of course, we started wondering "What is this? What's happening with the two of us?" And eventually, we had to talk about it. After that talk, we ended up together.
Do you have a Great Wall story? Share it with us!