By Camille Geguera
Nicki Minaj has recently released her fourth studio album, Queen, which got us thinking–is Nicki still the queen of rap of this generation? With the album art inspired by Cleopatra, it sure seems that she is ready to reclaim her throne (against her rival Cardi B, that is!). It seems like she was determined to make her album a rap/hiphop classic. Not only that, the time invested to curate the whole album is definitely no joke–she admitted that she spent many sleepless nights trying to perfect her art. Here are 5 things you should know about Nicki's new album.
5. Star-studded collabs
Queen does not only feature Nicki's sick raps, it also includes some of the most well-known artists in the industry. From pop artists like Ariana Grande and The Weeknd to well-established rappers like Eminem and Lil Wayne, there is no doubt that this album is worth the anticipation.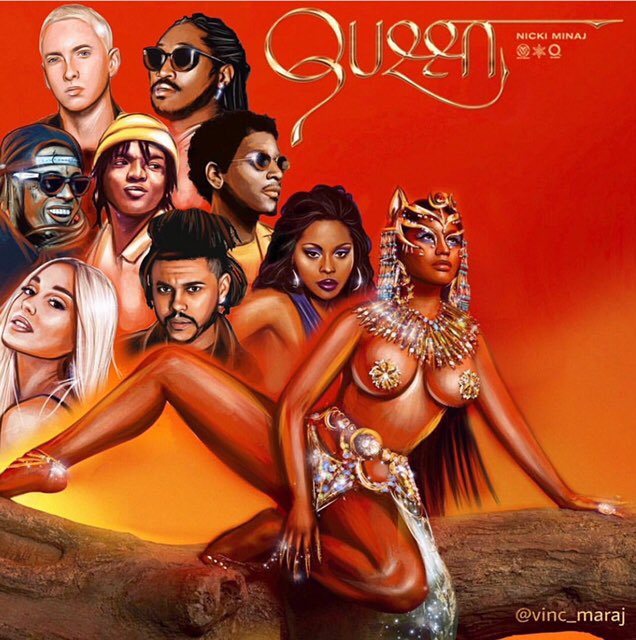 4. Her secret for making her fourth album successful? Being single.
Nicki said in her interview with Elle magazine that the secret to achieving the ideal outcome for this album was being single. Like any strong, independent woman, she is free to do whatever she wants according to her own rules. Without the pressure of being in a relationship, she gets to decide things freely on her own, which is reflected in her album.  Her album art is actually inspired by the concept of abstinence.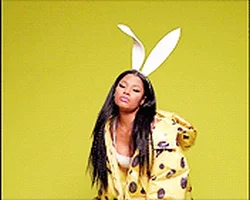 3. Nicki dropped the album a week before the scheduled release date.
Truth be told, the release date kept changing. It was supposedly scheduled last June and then changed again. The reason? Nicki kept revising some songs to ensure none of her fans would be disappointed. We definitely stan a queen who delivers. The wait was definitely worth the wait.
Just listened to #GanjaBurns after a long day & realized that I hate how low I made the hook. Gotta get it swapped out. That's like my fave song & I can't let it go out like that?. Plus I was so sleep deprived I wrote burns instead of burn when they were stressing me 4 tracklist

— QUEEN (@NICKIMINAJ) August 11, 2018
2. 3 out of 5 rappers who influenced her throughout her rapping career are on the album.
Ever wonder how it feels when you meet the people that you look up to? Now add the fact that you'll actually be able to work with them in creating your art! Wondering which people? listen to the album to find out!
Out of the TOP5 rappers who've single handedly influenced my flow & approach in relation to my delivery, subject matter, overall rap style, etc; 3 of them are on #Queen. So grateful. The rest of the artists are all brilliant as well. I couldn't be more thankful for this line up.

— QUEEN (@NICKIMINAJ) August 13, 2018
1. The album is her best one yet (according to Nicki).
As compared to her previous albums, Nicki did feel like a real queen–and a powerful one for that matter. One decade into her career, Nicki Minaj proved that she is the rightful heir of the female-rapper-of-this-generation title. With positive feedback, her vision about her album might not even be far from impossible.
What did you think of the album? Let us know!
[fb_instant_article_ad_01]?