As a fresh graduate, I realized quickly how hard it was to manage my own finances. The first few months after I finished college, I instantly saw how I had been spending a lot of money on things I shouldn't be spending on. As soon as I would get my then salary as a part-time employee, it would almost immediately be gone.
I knew I had to do something about my finances, especially now that I'm living on my own income. So, I decided to take on this "No Spend" Challenge that I saw online and try it out for a week.
Of course, it's virtually impossible to not spend a single peso within a week. But the point of the challenge was to cut down on unnecessary expenses and to only spend on the important things such as rent, electricity, or transportation.
The rules:
No eating outside
No ride-hailing apps/taxi
No expensive coffee
No going to the movies
No parties
No new clothes
No new gadgets
The real challenge for me was not being able to eat outside since I was so used to fast food every single day. It had become a lifestyle. So, now I'd have to incorporate cooking into my daily schedule.
Fortunately, I had prepared a few weeks before and stocked our pantry with canned goods and uncooked rice. We had no refrigerator so storing cold cuts or raw meat was not an option. This added to the challenge.
Here are a few highlights during the week-long challenge:
Day 1
I had a work meeting in BGC at 1 PM. With no ride-hailing apps available for use, I had to leave around three hours before my meeting since I would be going through the daily battle of Filipinos that is the public transportation system.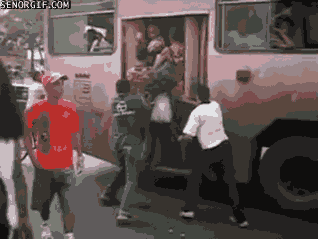 I decided to eat a "big" breakfast so that I wouldn't have to bring a lunch meal with me to work. But, of course, I underestimated my stomach and ended up getting super hungry by the end of our meeting.
One of my colleagues started asking us if we wanted to eat after–to which I answered a hopefully convincing "no." Fortunately, I was able to attend to my grumbling stomach with a pack of crackers I found in my bag.
Note to self: always have something to eat in your bag.
Day 2
The second day was honestly one of the most challenging days of this challenge. I had such a long day of events and shoots, which meant that I had to prepare meals for myself before leaving the apartment at 7 AM. This meant that I had to wake up at around 5 AM to be able to cook–and let me tell you that I haven't been able to wake up that early in a very long time.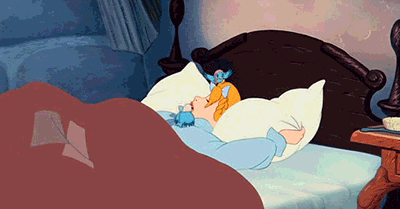 So, naturally, I wasn't able to wake up.
I left the apartment three hours before my shoot at BGC without eating a thing (and no certainty that I would be able to eat anything at all until 6 in the evening), hoping that there would again be free food for us at the shoot.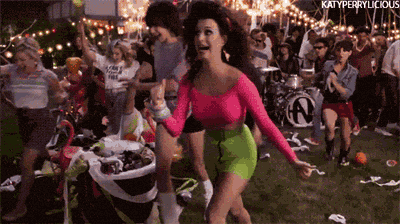 Fortunately, the Lord heard my prayers. I was able to eat free meals for my lunch and dinner!
The way home was, again, one of the biggest challenges. My shoot ended at around 10 PM. By then, I was extremely exhausted and I was honestly very tempted to use a ride-hailing app again. But as a strong and independent woman, I pushed myself not to.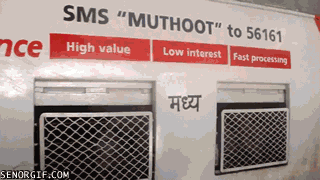 I had to ride the bus from Pasay to Cubao, and then ride a jeepney and tricycle in the middle of the night with a laptop and camera in tow. It was not one of the best nights, but hey, did I die??
Day 4
By the fourth day, I was on house arrest. I literally had nothing to do outside the apartment so I stayed inside. Not once did I step outside of my door.
That also meant that I had to eat whatever I had inside, which were, at this point, just canned goods. By this day, I was already extremely craving for fast food.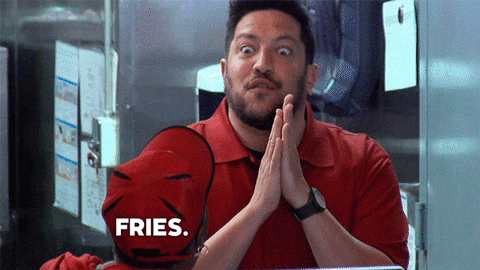 I didn't think I'd instantly crave for fast food before the week ended. It also made me re-evaluate my eating habits.
My next challenge would probably be about cutting down on fast food.
Day 7
By the last day, half of my body's energy had probably come from canned food and instant noodles. The other half came from free food.
I visited a band rehearsal that night, and it would usually end with eating dinner at a fast food chain. I was extremely tempted to just say, "Screw it," and order two pieces of fried chicken with extra rice and a side of spaghetti. But I didn't. I had reached this far and I wasn't going to end it that way.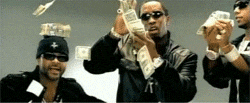 I went with them to dinner but didn't get anything. By this time I was really craving for fast food, but having more money was more important to me now.
The takeaway:
I honestly didn't think it would be super hard to keep up with the challenge. I realized that it wasn't just my money that was affected by this challenge, but even my time and discipline and health.
I was never late for appointments because I knew I had to leave extremely early due to the inevitable battle that is public transportation. But then I also had to wake up very early to prepare my meals for the day.
But the biggest realization I had was that this wasn't just a challenge for many Filipinos–it's their daily lives. I really had to pause and check my privilege.
How many times have I complained about having to commute every day when it was a non-negotiable thing for many citizens? How many times did I have to say "no" to eating outside when it's not a daily option for many?
This is literally something that millions have to face every day–and they don't even have a choice about it. With this in mind, I'm pretty much going to make this a lifestyle instead of a week-long challenge.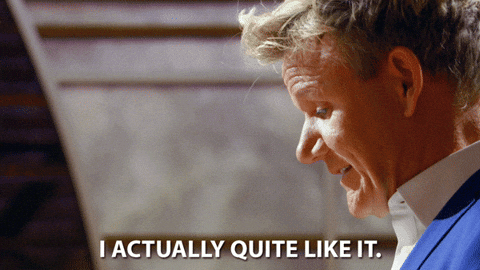 Sure, it was a bit difficult. But hey, at least I got to spend a lot less than I normally do. I'd say this challenge is a win.
Do you know of any week-long challenges we should try? Share it with us!