Hey Upper East Siders, your one and only source into the scandalous lives of Manhattan's elite is back. That's right, Gossip Girl is returning to the small screen and this time it's going to be extra steamy.
WarnerMedia has ordered a 10-episode series and it'll most likely feature brand new faces. The original show which ran on The CW from 2007 to 2012 was a smash hit and developed a sort of cult following. The OG cast included Leighton Meester, Blake Lively, Penn Badgley, Chace Crawford, and Ed Westwick but don't expect to see them in this new show.
Leighton Meester as Blair Waldorf in Gossip Girl
According to The Hollywood Reporter, the new Gossip Girl series is going to be set eight years after the original website went dark. By this time, there's already a new generation of elite teens running around New York and Gossip Girl is ready to dig into their lives.
Original series showrunner, Joshua Safran, is going to write and co-executive produce with series creators Josh Schwarts and Stephanie Savage. They've described this new series as being an "extension" of an old show and not a reboot.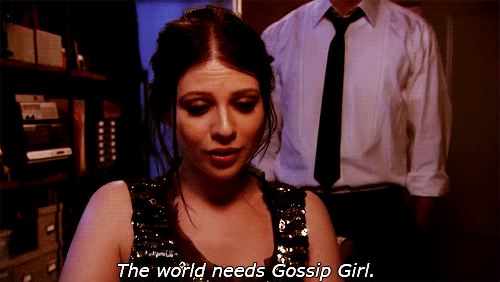 No one knows when the new Gossip Girl series is going to come out, but it seems like everyone's keeping an eye on its development. With it premiering on a streaming service and not on network television, it's safe to assume that it's going to be a little racier than the first series.
[ALSO READ: Harrison Ford Apparently Doesn't Want Indiana Jones To Get A Reboot — Ever]
Who do you want to see in the cast of the new Gossip Girl series?
[fb_instant_article_ad_01]?